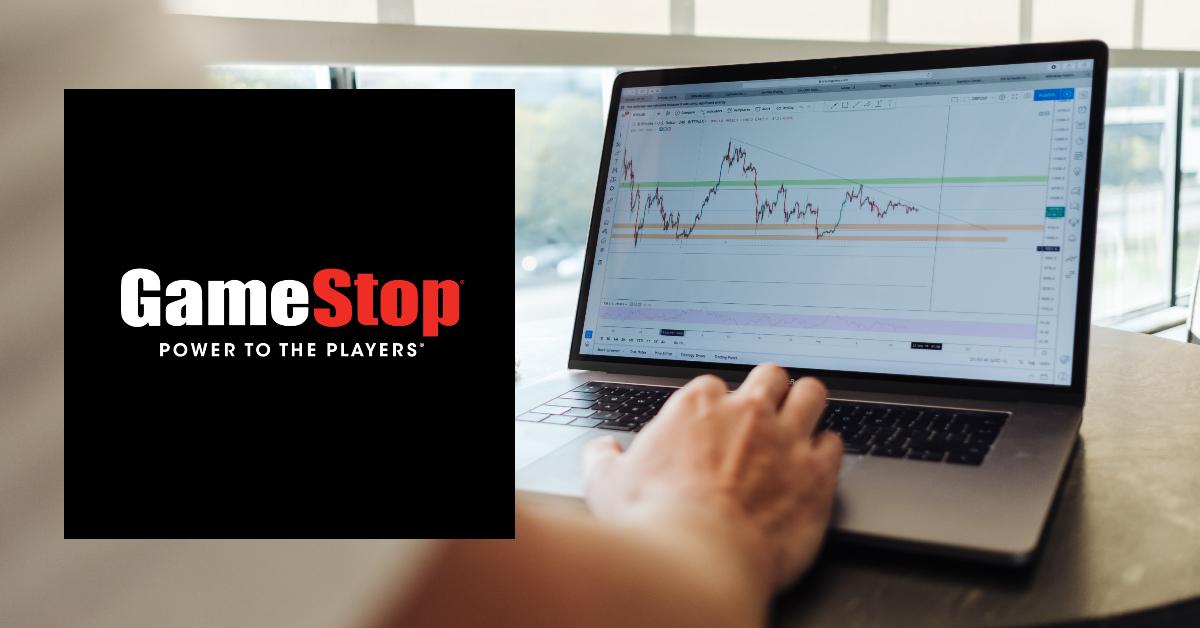 Why GameStop Isn't Likely To Recover in 2021
Article continues below advertisement
GameStop, a video game, consumer electronics, and gaming merchandise retailer, has had one of the best-performing stocks year-to-date. A Reddit-fueled short squeeze boosted the stock significantly at the end of Jan. 2021, pushing it to an all-time high of $483 per share. After more wild fluctuations, it's currently trading near $141, but is still up 649 percent year-to-date and has a market capitalization of $9.9 billion.
GameStop (GME) stock is falling
GameStop stock is off more than 71 percent from its 52-week peak. The stock has fallen for the last six days, and is down 26 percent this month. Meanwhile. the S&P 500 is up 3.9 percent.
Article continues below advertisement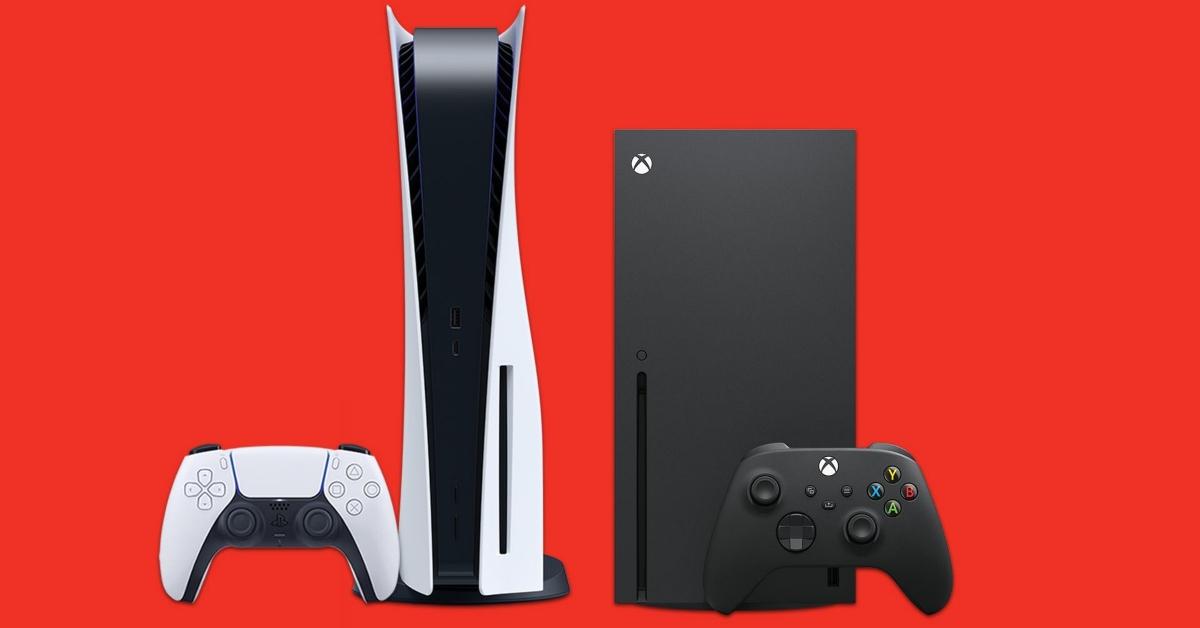 On Apr. 12, Ascendiant Capital Markets analyst Edward Woo downgraded GameStop stock to "sell" from "hold," and decreased its target price to $10 from $12. The new target price implies a 12-month downside of 93 percent from the stock's last closing price. In a research note, Woo wrote that he expects GME's Reddit-fueled trading boom to fade as digital competition rises.
Article continues below advertisement
According to The Fly, Woo "sees significant digital and execution risks for GameStop and a hazy outlook for fiscal 2021 despite strong new consoles launches."
GameStop's disappointing fourth-quarter fiscal 2020 (ended Jan. 30) earnings results may be to blame for the decline in its stock. In the fourth quarter of fiscal 2020, GameStop reported adjusted EPS of $1.34, marking a year-over-year rise from $1.27 but missing analysts' average estimate of $1.46. Furthermore, the company's sales fell 3.3 percent year-over-year to $2.1 billion, also missing analysts' estimate of $2.24 billion.
Article continues below advertisement
GameStop's fourth-quarter earnings report revealed its growth had slowed in 2020 amid the coronavirus pandemic, further disappointing investors.
GME's stock prediction
According to Market Beat, analysts' consensus target price for GME is $13.36, 90.5 percent below its current price. Of the seven analysts tracking GME, five recommend "sell" and two recommend "hold." None of the analysts recommend "buy." Their highest target of $30 is 79 percent below the stock's current price, while their lowest of $3.50 is 98 percent below.
Article continues below advertisement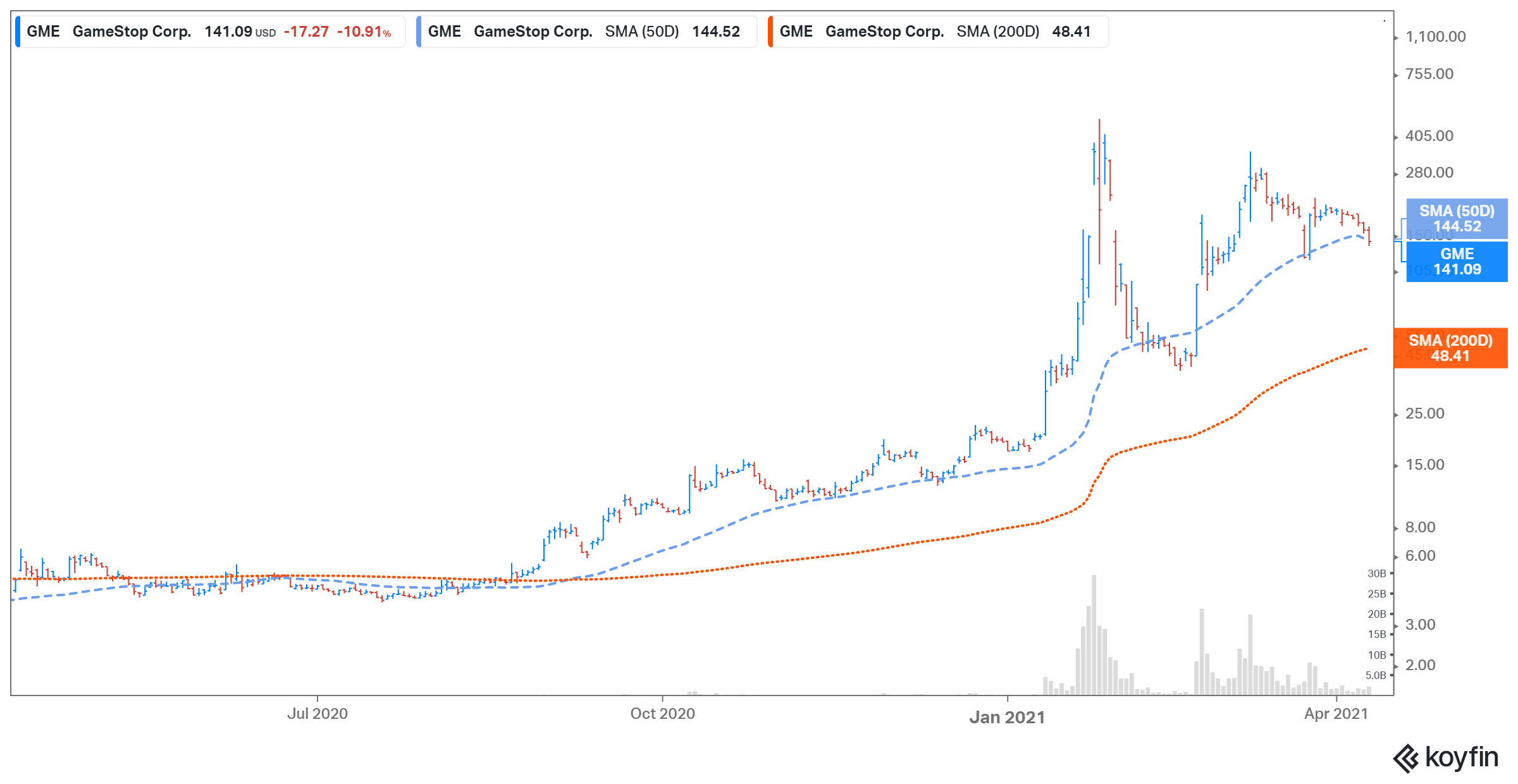 Is WallStreetBets still targeting GME stock?
GME became one of the most famous meme stocks after investors on Reddit forum WallStreetBets triggered an epic squeeze in Jan. 2021 that hurt a number of short-sellers. According to Koyfin, GME's short interest as a percentage of outstanding shares was 15 percent on Apr. 12, down from 20 percent on Mar. 12. On Jan. 26, GME stock had a short interest ratio of over 100 percent.
Article continues below advertisement
GME stock is among the most mentioned stocks on WallStreetBets. A post discussing GameStop's search for a new CEO has been upvoted over 23,600 times.
GME stock is unlikely to recover
The recent surge in GME's stock price isn't based on the company's fundamentals, but on investors' hopes. As a result, we can expect some weakness in the stock over the next few months as the Reddit-fueled short squeeze loses steam.