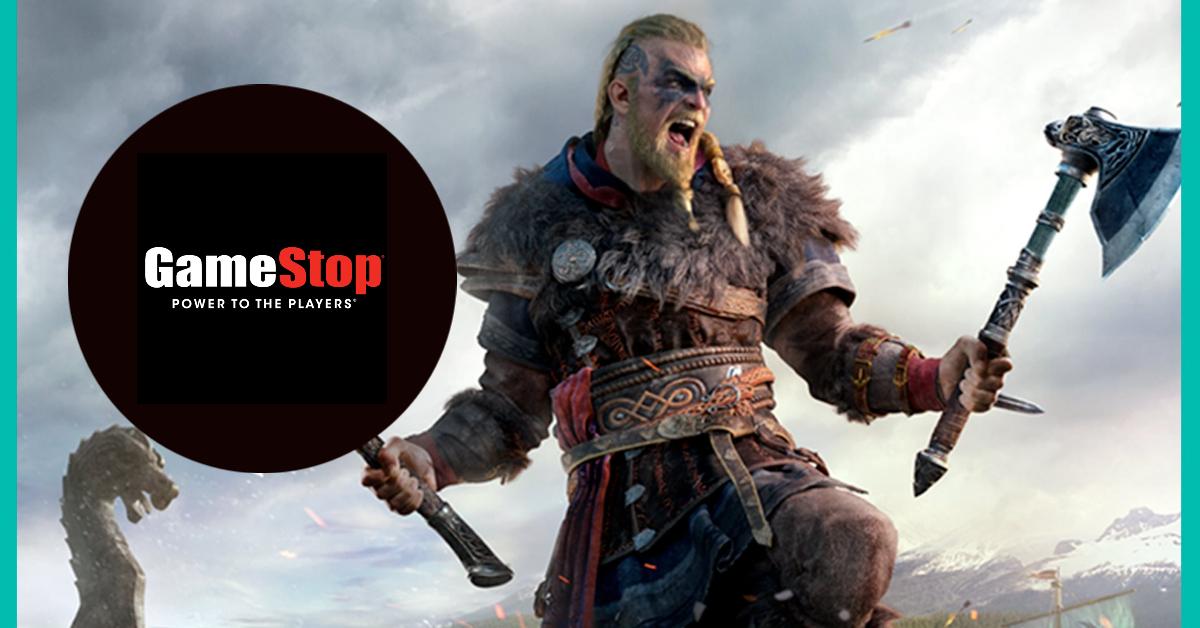 The GameStop (GME) Stock Rally: Chamath Palihapitiya Throws His Hat Into the Ring
By Ambrish Shah

Jan. 27 2021, Published 7:41 a.m. ET
On Jan. 26, GameStop stock rose 92.7 percent and closed at $147.98. The stock skyrocketed after reports that SPAC legend Chamath Palihapitiya is betting on the electronics retailer. The unusual activity in GME stock has halted trading several times now. What's GameStop's outlook and what can investors expect?
Article continues below advertisement
Founded in 1984, GameStop is a video game, consumer electronics, and gaming merchandise retailer. Its stock has been on fire this year. GameStop stock has risen by 685 percent year-to-date and by 3,415 percent over the last year.
GME stock's short interest
S3 Partners reported that GameStop stock's short-seller mark-to-market losses have reached over $5 billion in 2021, including a loss of $867 million on Jan. 26 and $917 million on Jan. 25. Despite the huge squeeze, short-sellers have increased their bearish bets. In the last 30 days, GameStop shares that have been shorted increased by 1.53 million, or a value of $117 million.
Article continues below advertisement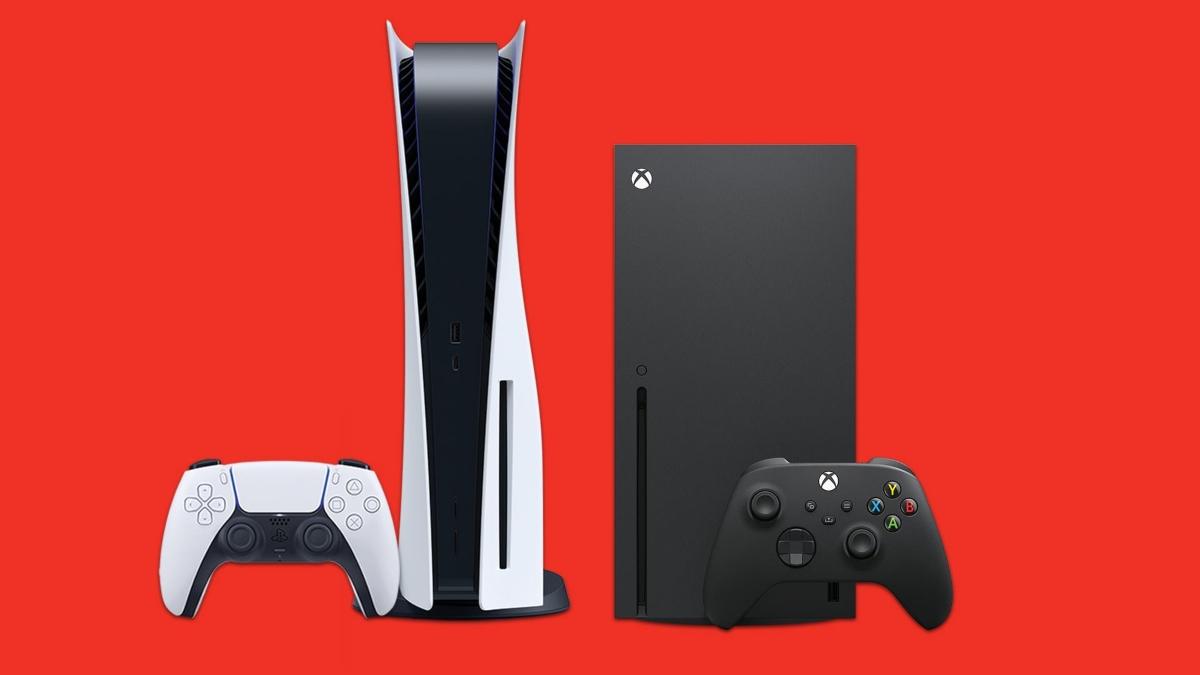 GameStop's short interest ratio is around 139 percent. The ratio indicates the number of shares sold short and not covered back yet. Short interest ratios higher than 40 percent suggests that investors and traders expect the stock's price to drop. GameStop stock's borrow fee is 31 percent, with new stock borrow fees of over 80 percent.
Article continues below advertisement
Citron Research's short report on GME stock
Andrew Left of Citron Research, who expects GME stock to fall to $20, believes GameStop is a dying business. In his analysis, the short-seller drew attention to the company's steadily falling sales and reliance on retail locations. He also pointed to GameStop's high valuation multiples: the stock trades at 40 times its next-12-month EBITDA. Even as the stock has been climbing, Left has stayed short on it. 
Article continues below advertisement
Chamath Palihapitiya buys GME calls
Chamath Palihapitiya has joined the retail frenzy by buying GameStop's out-of-the-money call options. On Jan. 25, Palihapitiya asked his Twitter followers which stock he should buy, and said he would "throw a few 100 k's at it to start" if he was convinced. The suggestions ranged from cryptos to electric vehicle stocks. However, GameStop won the race.
On Jan. 26, Palihapitiya bought 50 call options of GameStop with a $115 strike price and an expiration date of Feb. 19. He invested about $125,000. The billionaire investor has a lengthy track record with SPACs. He brought Virgin Galactic, Clover Health, and Opendoor to market.
Article continues below advertisement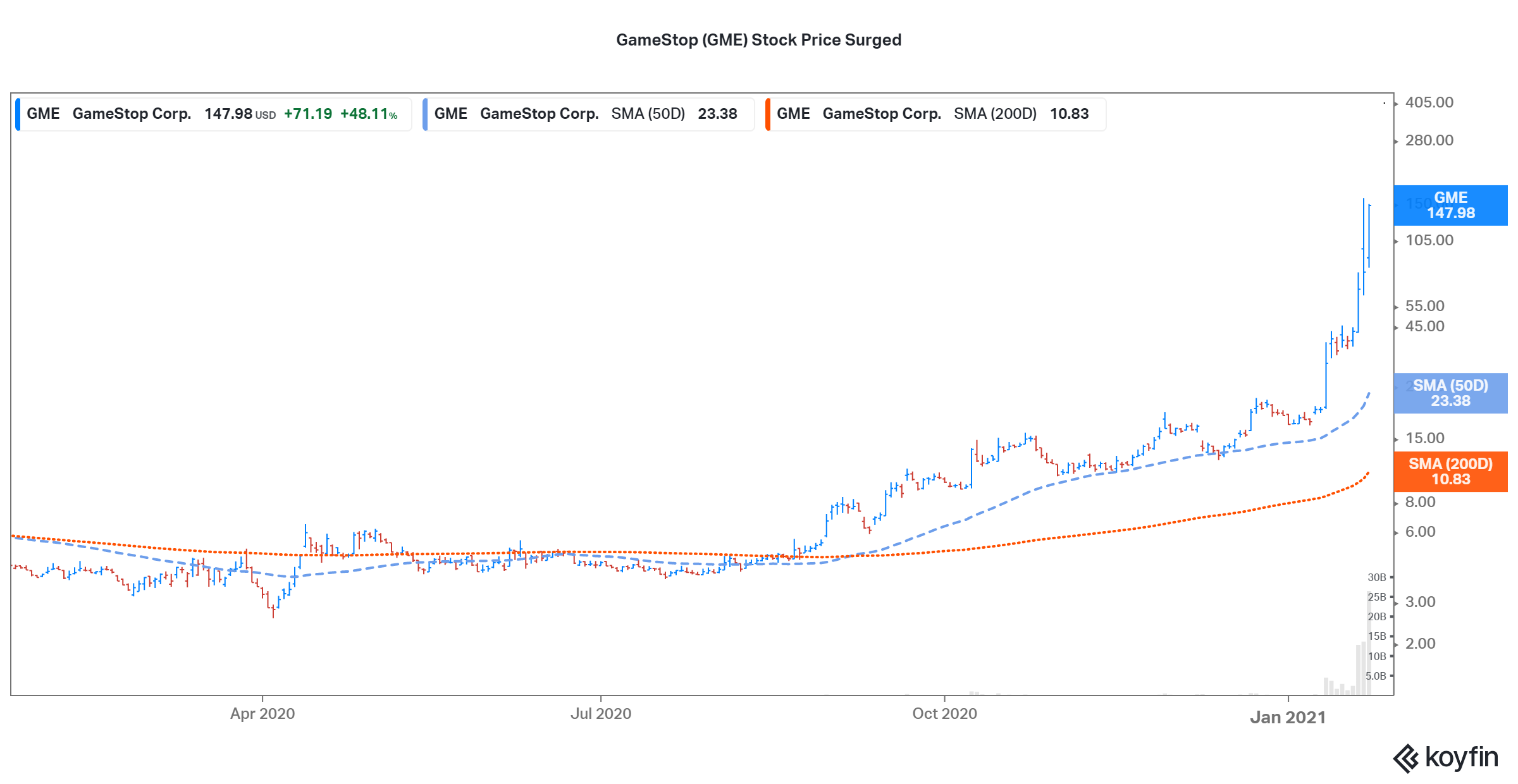 Musk on GME stock
On Jan. 26, GME stock surged more than 50 percent in after-hours trading following a tweet by Elon Musk. He tweeted "Gamestonk!!" in reference to the Reddit-led mass short squeeze.
Is GME stock in a bubble?
Investors should note that GameStop, once a beaten-down stock, has come roaring back in 2021 for no apparent reason. In the last five trading days, GME stock has risen from $40 to $140. It appears to be in a bubble, as its climb is certainly not based on fundamentals. According to CNN, analysts' median target price for GME is $12.50, which implies a 91.4 percent discount from its closing price on Jan. 26.