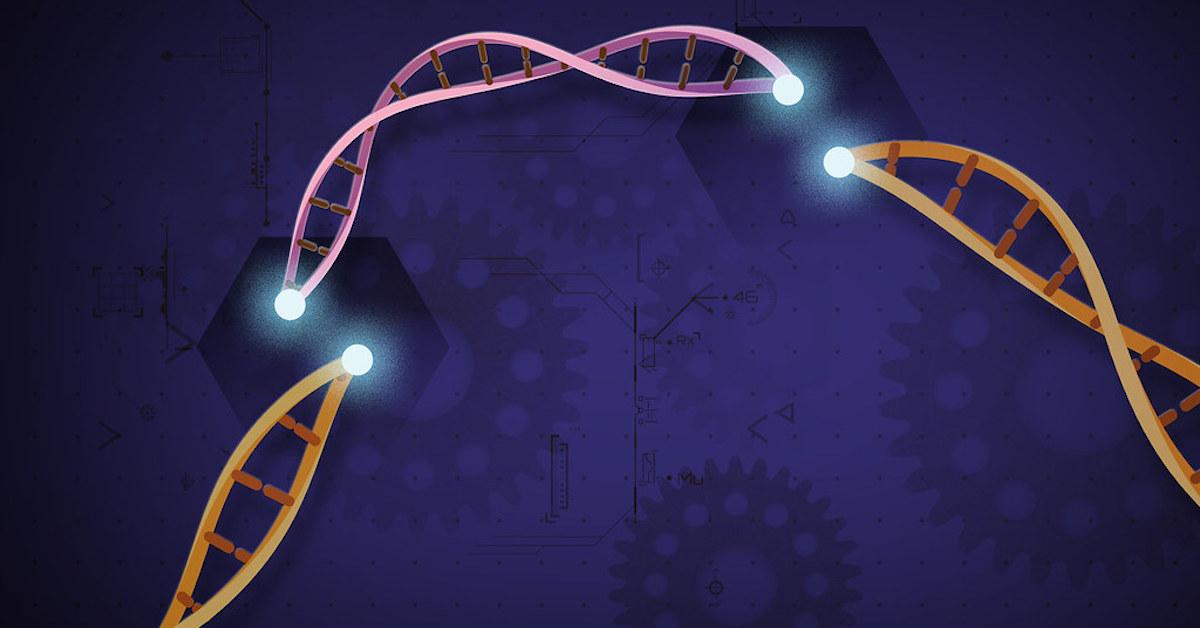 CRISPR Therapeutics Stock Price Lowers After Mixed Cancer Trial Results
By Kori Williams

Oct. 23 2020, Updated 10:25 a.m. ET
The biotech company CRISPR Therapeutics saw a 12 percent drop in its stock price on Wednesday. This comes after the company released mixed results from a cancer therapy trial. 
Article continues below advertisement
A recent report states that the trial used a therapy called CTX110 on four patients with blood cancers. For two of them, the cancer was in remission and they received the third-highest dosage given. However, one of the patients died after being given the highest dosage. 
This patient also achieved remission during the trial but died from "unrelated complications" after the fact. 
Article continues below advertisement
Article continues below advertisement
The patient was hospitalized a little less than a month after the treatment with febrile neutropenia, a fever with a low white blood cell count, and short-term memory loss among other things. Despite this, the trials will continue. 
What is CRISPR Technology?
CRISPR Technology is what allows scientists to edit genomes. It makes it possible for researchers to change DNA structures. This can have a number of health benefits including preventing defects in people and even diseases in crops.
Article continues below advertisement
Although, this kind of technology doesn't come without its own set of drawbacks. There are a number of ethical concerns when it comes to this kind of technology. The National Center for Biotechnology Information notes that it could be considered "genetic cleansing" of human populations. 
Among other concerns, this could lead to more discrimination against those who have genetic disabilities or illnesses. 
Article continues below advertisement
The term "CRISPR" is actually a shortened name for CRISPR-Cas9. According to Live Science, CRISPRs are "specialized stretches of DNA" and Cas9 proteins can cut DNA strands. This protein allows the changes in genes to take place. 
CRISPR is using CAR-T cells to fight diseases
CAR-T or Chimeric antigen receptor T cells have been known to help people with blood cancer, according to Nature. They are genetically engineered to make the T cells that aid in immunotherapy. CRISPR uses these cells to fight against the disease.
Article continues below advertisement
But CRISPR isn't perfect. The article goes on to say that while CRISPR is good at creating smaller genetic repairs, it isn't as effective at creating the T cells themselves.
What is CRISPR Therapeutics stock price?
CRISPR Therapeutics trades on the NASDAQ under the ticker CRSP and currently has a stock price of $89.21. This is a drop from the $109.83 it was worth last week Friday, but this is still better than the price from previous months.
Article continues below advertisement
Just like so many other companies, CRISPR Therapeutics' stock price dropped over the summer when coronavirus lockdowns began. The stock was just $55 on April 27 and was even lower at less than $35 in the middle of March. 
Is CRISPR Therapeutics a good stock to buy?
Despite the unfortunate death of a patient in this trial, CRISPR Therapeutics is moving forward. There was still some positive takeaway from the trial including the two other patients whose cancer is now in remission. 
According to CNN, 19 investment analysts agree on buying CRISPR and have for months. Before these trial results were made public, CRISPR had seen its highest stock prices of the year this month.