Beverage giant Coca-Cola released its third-quarter earnings on Thursday, Oct. 22. The results were ahead of analysts' estimates. Markets gave a thumbs up to the earnings and the stock was trading with gains in the premarket.
Article continues below advertisement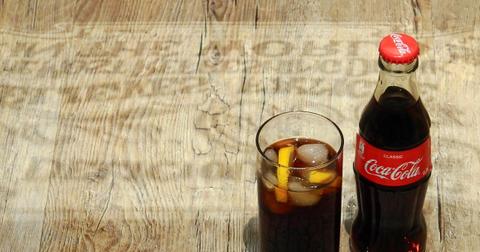 Coca-Cola released its earnings today
Coca-Cola released its earnings at 6:55 a.m. ET on Oct. 22. The company reported revenues of $8.65 billion in the third quarter. While the revenues fell 9 percent year-over-year, they were better than the $8.36 billion that analysts projected. A 4 percent fall in concentrate sales and a 3 percent decline in the price/mix led to the fall in Coca-Cola's third-quarter revenues.
Article continues below advertisement
Highlights from Coca-Cola's Q3 earnings
Coca-Cola's adjusted EPS of $0.55 also beat analysts' estimate of $0.46. However, the adjusted EPS was 2 percent lower than the third quarter in 2019. Coca-Cola's operating margin improved by 30 basis points during the same period to 26.6 percent.
$KO | Coca-Cola Co.Q320 Earnings:
Revenue: $8.7B (est $8.37B)
Adj EPS: $0.55 (est $0.47)
Organic Revenue: -6% Vs +5% Y/Y (est -8.3%)

— LiveSquawk (@LiveSquawk) October 22, 2020
Article continues below advertisement
"Throughout this year's crisis, our system has remained focused on its beverages for life strategy. We are accelerating our transformation that was already underway, shaping our company to recover faster than the broader economic recovery," said James Quincey, Coca-Cola's chairman and CEO.
During the third quarter, Coca-Cola lost market share in the non-alcoholic ready-to-drink beverage market. It blamed the weak performance of away-from-home channels where it has a strong market share. The demand from away-from-home channels has been weak this year. Nestle, which reported its earnings earlier this week, also talked about the weak performance of the away-from-home channel
Article continues below advertisement
Buffett on investing in quality companies:

Companies we hold are likely to increase their dividends as well.

Coca-Cola $KO paid us $88 million
in 1995, the year after we finished purchasing the stock.

Every year since, Coke has increased its dividend. 1/

— Dividend Growth Investor (@DividendGrowth) October 19, 2020
Coca-Cola stock rises after earnings beat
Coca-Cola stock was trading almost 2 percent higher in the premarket on Oct. 22. However, the stock is down almost 10 percent so far in 2020. Coca-Cola stock has underperformed the S&P 500. The company has a healthy dividend yield of 3.2 percent and has been paying dividends regularly.
Article continues below advertisement
Coca-Cola's stock forecast
According to estimates compiled by CNN, Coca-Cola has a median target price of $55, which is a premium of more than10 percent over the current prices. The highest target price is $61, which is 22 percent higher than the current prices. The lowest target price is $49, which is 1.2 percent below the current stock price. Among the 21 analysts covering Coca-Cola stock, 17 recommend a buy, while four recommend a hold. None of the analysts recommend a sell.
Coca-Cola has been restructuring its business to lower the complexity and increase the focus on key brands. The restructuring looks prudent given the change in consumer behavior. Coca-Cola trades at an NTM PE ratio of 25.9x. The valuation looks reasonable given the moat and brand value that Coca-Cola enjoys.