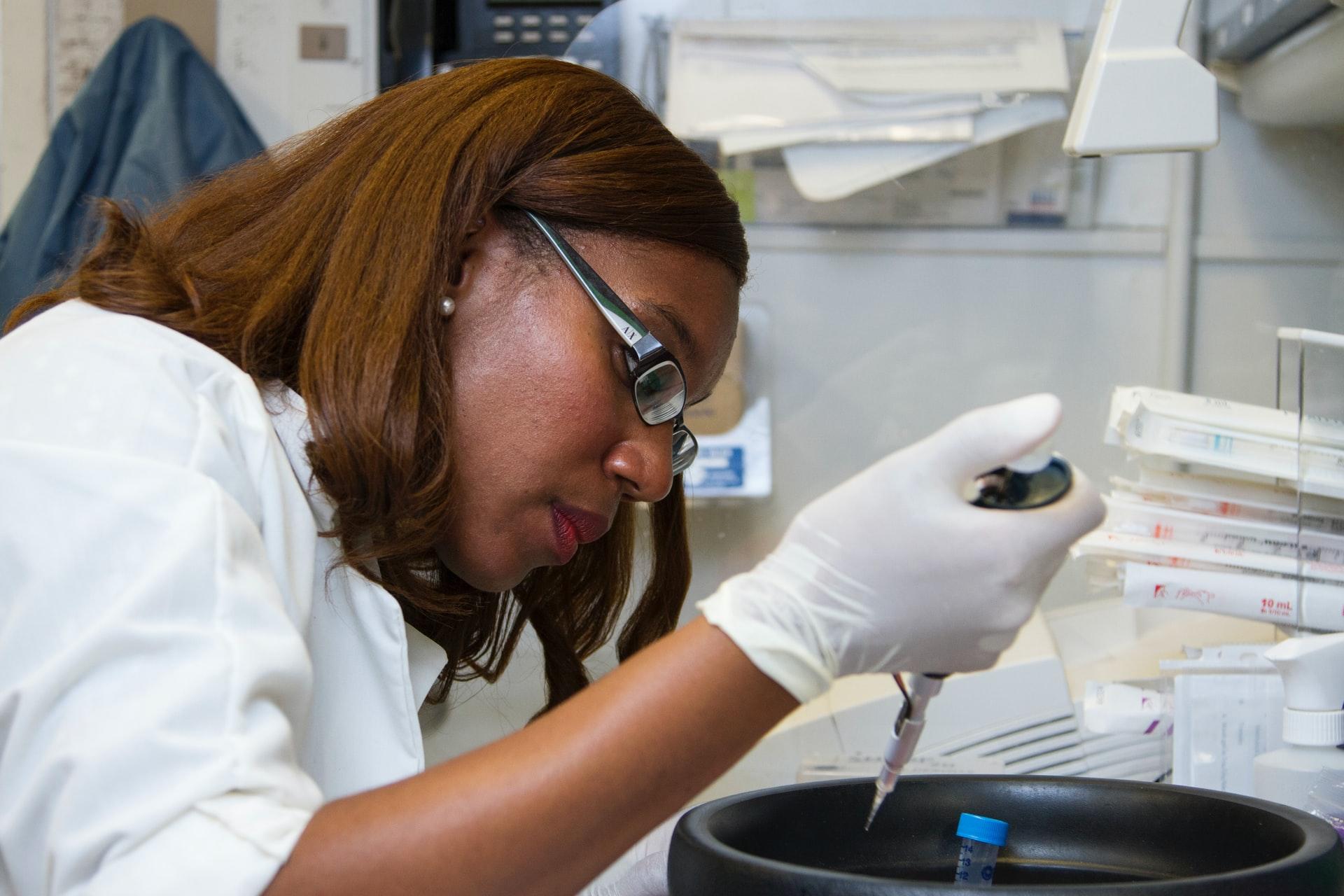 Celsion Stock Is a High-Risk, High-Reward Bet for Risk-Tolerant Investors
Celsion Corporation is a fully-integrated oncology company. Celsion is a clinical-stage development company that's focused on DNA-based immunotherapy and next-generation vaccines. It has a portfolio of innovative cancer treatments including immunotherapies and DNA-based therapies.
Article continues below advertisement
Celsion's products
Celsion's product pipeline includes:
GEN-1-A DNA-based immunotherapy for the localized treatment of ovarian cancer
ThermoDox- A proprietary heat-activated liposomal encapsulation of doxorubicin
Two feasibility stage platform technologies for the development of novel nucleic acid-based immunotherapies and other anti-cancer DNA or RNA therapies
Article continues below advertisement
CLSN's fast track designation
On Feb. 22, Celsion received FDA fast-track designation for GEN-1 in advanced ovarian cancer. CLSN's stock price surged by nearly 48 percent on Feb. 22 following the news.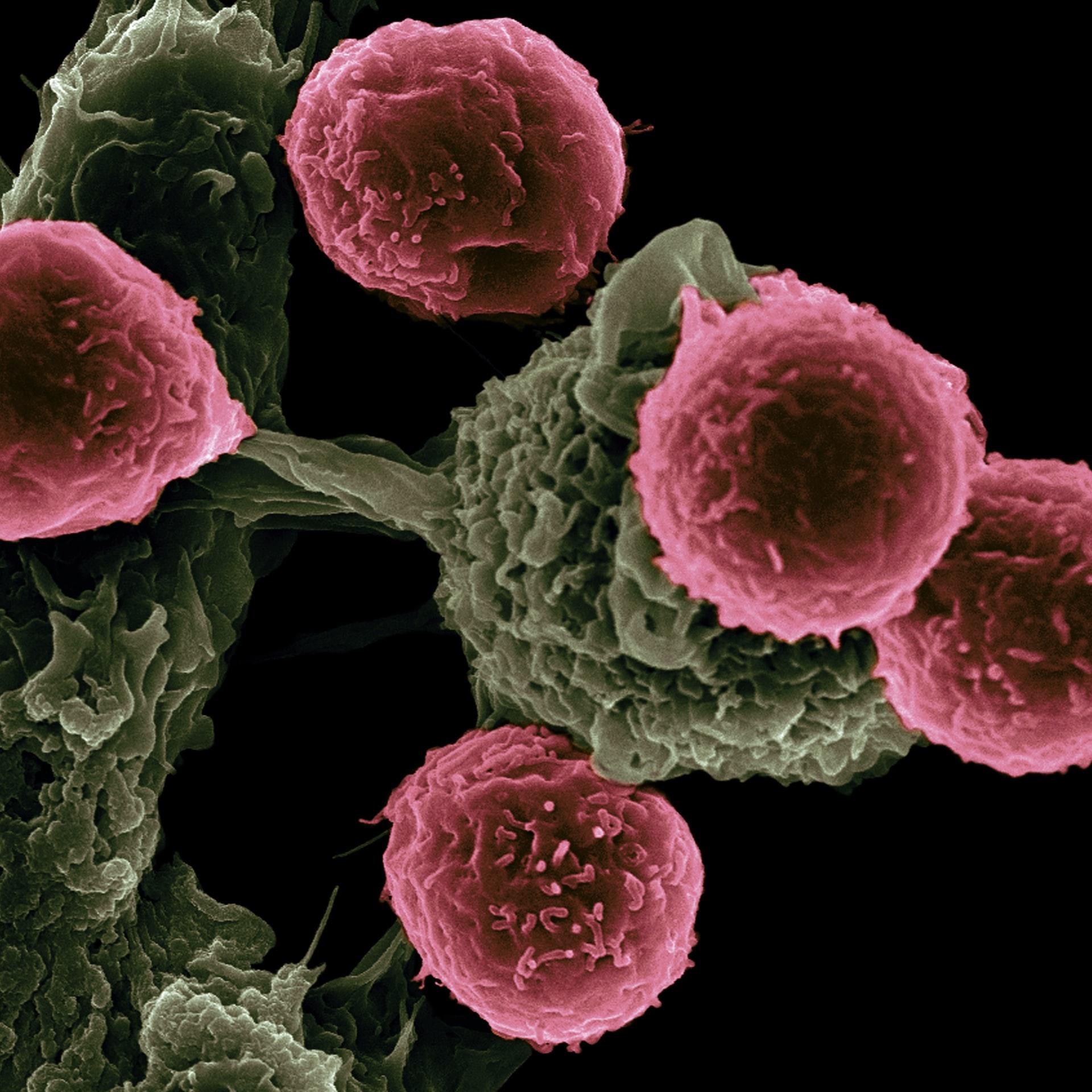 Article continues below advertisement
GEN-1 is Celsion's DNA-mediated interleukin-12 immunotherapy, which is currently in Phase II development for the treatment of advanced ovarian cancer. GEN-1 was designed using TheraPlas, Celsion's proprietary, synthetic, non-viral nanoparticle delivery system platform.
Fast-track designation facilitates the development and expedites the regulatory review of drugs to treat serious conditions and fill an unmet medical need. The FDA requires the treatment in question to show an advantage over other treatments in the market in order for it to fast-track a treatment. Celsion's chairman, president, and CEO Micheal H. Tardugno said, "Presuming the encouraging data we are generating in early clinical studies continues, this designation supports an expedited path to market."
Article continues below advertisement
CLSN's target price and outlook
According to Market Beat, CLSN stock is covered by two analysts. Both of the analysts have a hold rating for the stock. Their average target price is $4, which implies a potential upside of 42 percent for the stock. However, the analysts haven't updated their target prices or ratings in the last few months. Therefore, most of the recent developments in the stock haven't been taken into account in these ratings and target prices.
Article continues below advertisement
CLSN on Stocktwits
The FDA's fast-track designation and the accompanying stock price reaction has ignited the CLSN message boards on investing forums, including Stocktwits. One user named Yung_Ball3R commented, "$CLSN 28,000 calls were bought today and only 6,000 puts. Keep that in mind if you consider selling at a loss tomorrow. That's a lot of money being directed towards feelings that this is going to move rapidly towards the upside soon."
A user by the name of Chiefs937 is bullish on the company for its long-term potential and advised others not to buy the stock just due to its short squeeze potential but because of the "great news and bright near future."
Article continues below advertisement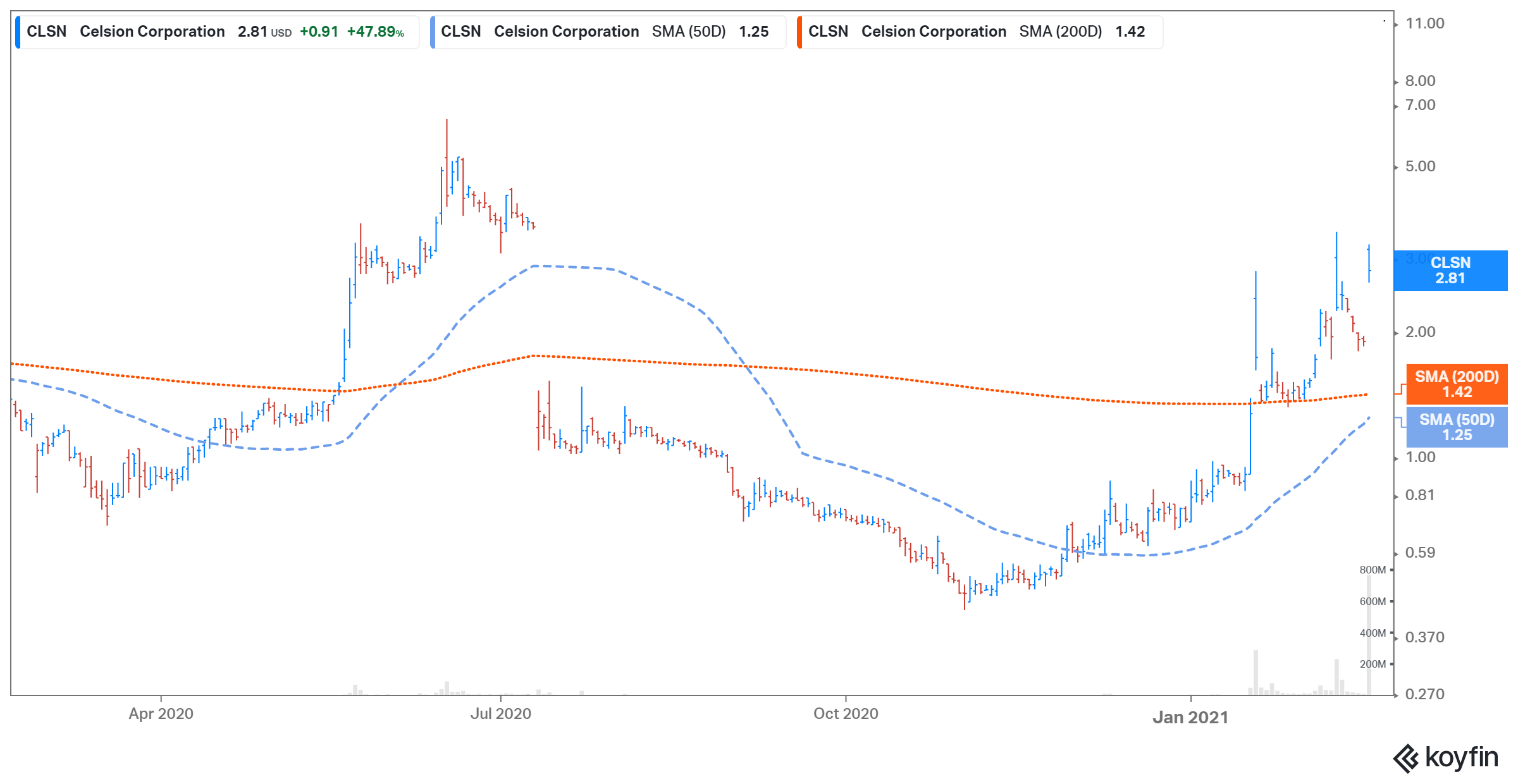 Is CLSN stock a buy?
CLSN is clearly doing some promising work to warrant a fast-track designation from the FDA. The agency doesn't grant this status very easily. If everything goes well, its GEN-1 treatment has the potential to become a very important treatment for advanced ovarian cancer. Therefore, the addressable market remains huge.
Article continues below advertisement
However, as is the case with any clinical-stage biotechnology company, Celsion doesn't have a single product on the market with zero revenues. Therefore, its future profitability depends on the results of clinical trials for its treatments, which could go either way. As a penny stock, CLSN stock is subject to extreme volatilities, which makes entry and exit decisions very difficult for investors.
Having considered all of the above risks, investors who are risk-tolerant enough can make a small bet on the company. There is risk, but the potential reward for such stocks is huge too.