CLOV Is No NKLA: Clover Health's Scathing Response to Hindenburg
Clover Health (CLOV) stock, which went public through Chamath Palihapitiya's blank-check company Social Capital Hedosophia Holdings III (IPOE), has been volatile. In a report, short-seller Hindenburg Research made allegations against Clover Health and Palihapitiya.
Article continues below advertisement
Both Clover and Palihapitiya responded to Hindenburg's accusations, and Hindenburg countered them. While CLOV stock fell after the accusations, it recovered some lost ground after Clover issued a response.
Hindenburg Research's accusations against Nikola in 2020
As a short-seller, Hindenburg Research has a long record of unearthing what it sees as "fraud." In 2020, it leveled serious accusations at electric car companies Nikola and Kandi Technologies. The allegations took a toll on Nikola (NKLA) stock and prompted the exit of Nikola founder Trevor Milton. General Motors (GM) also scaled down its partnership with Nikola after Hindenburg's allegations.
Article continues below advertisement
Clover Health's response to Hindenburg Research
Whereas Nikola's response confirmed some of Hindenburg's allegations, Clover and Palihapitiya's response to Hindenberg was scathing and answered most of its questions objectively.
Article continues below advertisement
Among the most prominent accusations made by Hindenburg was that Clover hid from investors that it was being investigated by the Department of Justice. In their response, both Clover and Palihapitiya acknowledged the investigation but clarified that they did not reveal it because it was immaterial (which I disagree with—this should have been disclosed to investors).
Article continues below advertisement
Was Seek Insurance biased?
Hindenburg also accused Seek Insurance, a Clover Health subsidiary, of falsely claiming that it had taken an unbiased approach in recommending Medicare plans. In its response, Clover showed that only 13.5 percent of Seek's sales came from selling Clover plans, which I believe disproves Hindenburg's allegations of bias.
Clover Health's response to Hindenburg's allegations about payments made to B&H Assurance, in which Clover said that about 14 percent of its members were recommended by B&H, also looks satisfactory.
Article continues below advertisement
The question of Clover Assistant's onboarding numbers
Hindenburg also accused Clover of inflating Clover Assistant's number of onboarded physicians. In its response, Clover clarified that onboarding meant "where the physicians have received their initial training and have created their accounts, and we have answered their questions."
Article continues below advertisement
Chamath Palihapitiya on Hindenburg's allegations
Palihapitiya also responded to Hindenburg's allegations via Twitter. Palihapitiya, who went long on GameStop (GME) and was among those to trigger a short squeeze, acknowledged the role short-sellers play in the markets. However, he called Hindenburg's allegations "spurious" and said that in the long term, Clover's performance will speak for itself.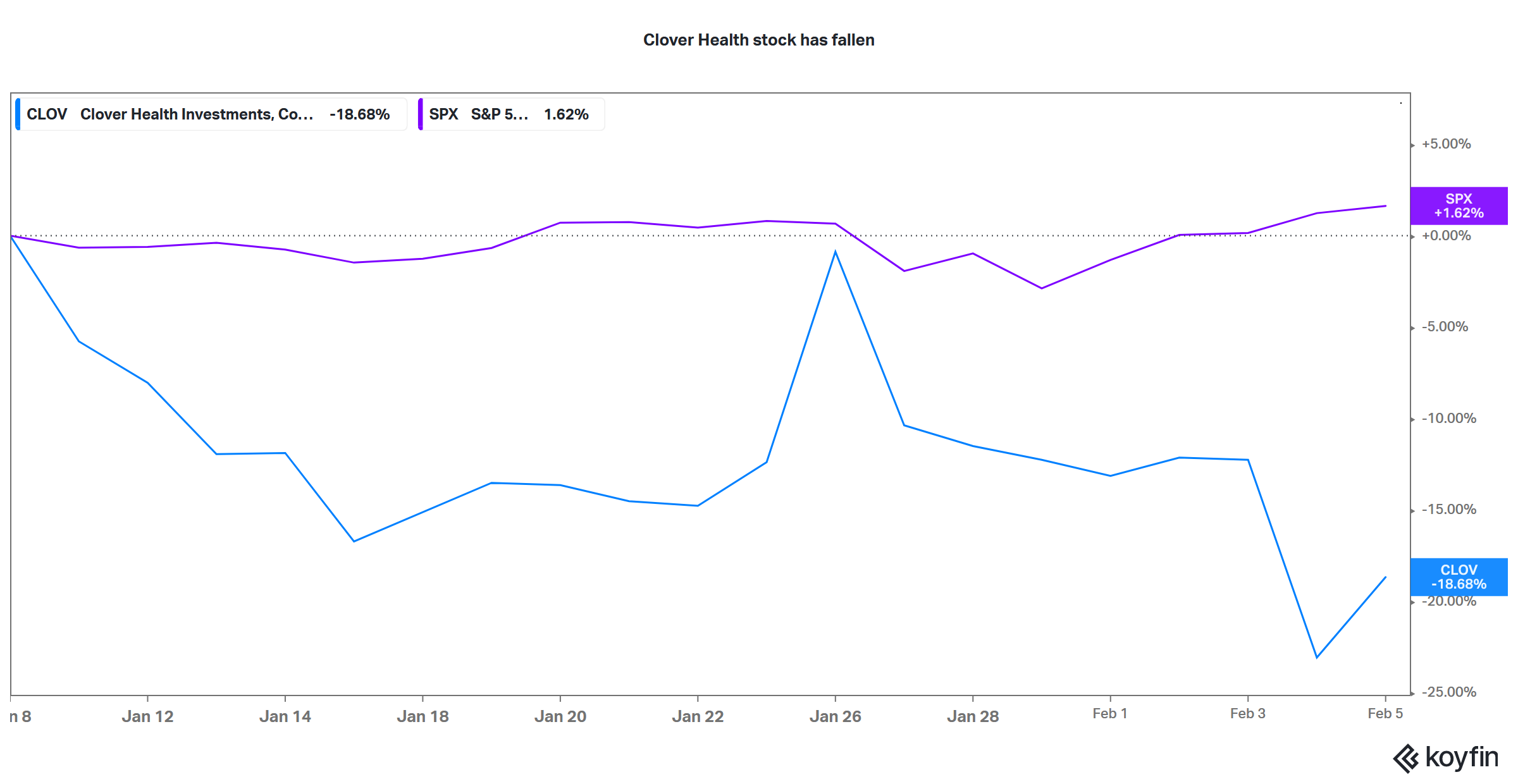 Is Clover Health a good stock to buy?
Whereas the back-and-forth between Clover and Hindenburg might continue for a bit, investors should focus on the long term. As CLOV stock has now fallen from its 52-week high, now could be a good time to build a long-term position in the stock.