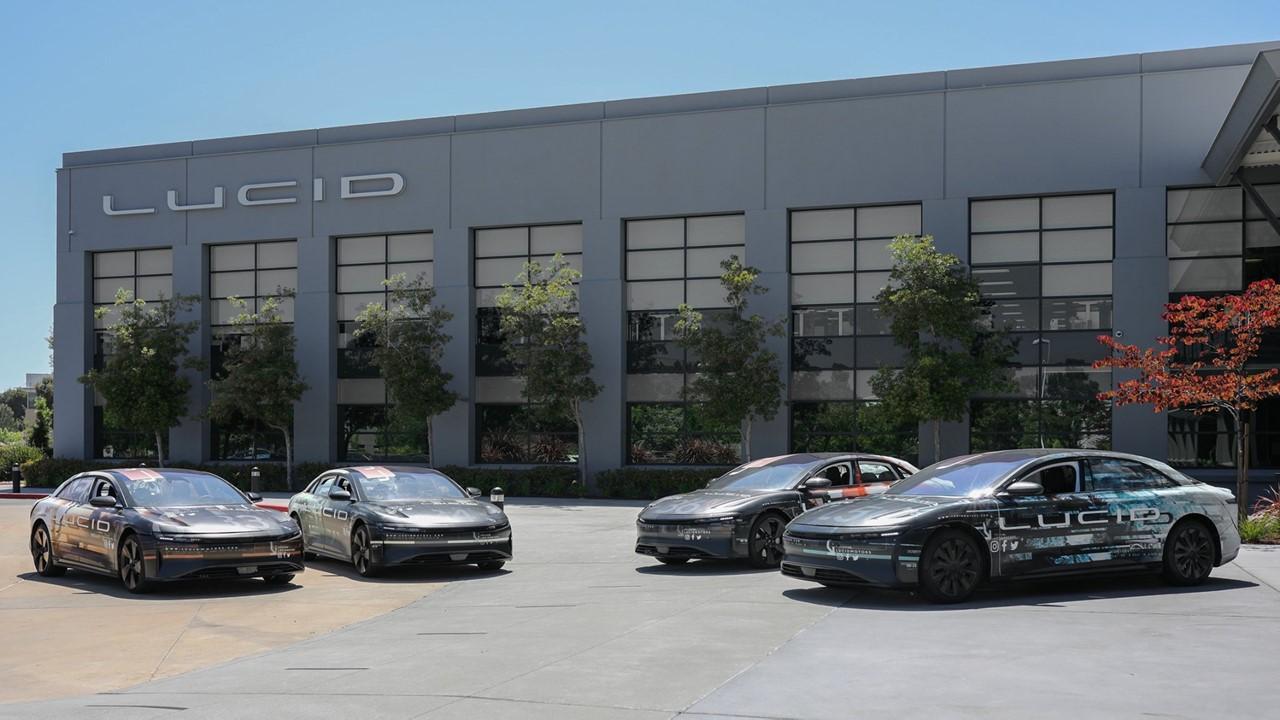 CCIV SPAC Stock Surges on Rumors of Lucid Motors Merger
Churchill Capital Corp IV (CCIV) is a SPAC (special-purpose acquisition company) led by former Citi executive Michael Klein. There are rumors that the blank-check company plans to take Lucid Motors public. Should you buy CCIV stock before it finds a merger target?
Article continues below advertisement
CCIV stock is trading at a 238 percent premium to its IPO price of $10 with no merger announcement. The stock rose 14.7 percent and closed at $34.65 on Feb. 5. The stock surged significantly after Lucid Motors CEO Peter Rawlinson appeared in an interview on CNBC. However, the stock is down 2.5 percent on Feb. 8 as of 11:15 a.m. ET.
Article continues below advertisement
Lucid Motors CEO Peter Rawlinson's interview on CNBC
On Feb. 5, Lucid Motors CEO Peter Rawlinson appeared in an interview on CNBC. Rawlinson said that he couldn't comment on rumors that the electric car maker is in discussions with CCIV to merge. However, the fact that he didn't deny the reports was enough to send CCIV stock up about 15 percent.
Rawlinson shared some positive updates about Lucid Motors. He said that the Arizona factory is developed and operational with a capacity to produce 34,000 vehicles per year right now. The CEO also said that six retail showrooms are open in Florida and California.
Article continues below advertisement
Why CCIV stock is so volatile
CCIV stock is up 154 percent after Bloomberg reported that Lucid Motors is in discussions to merge with CCIV SPAC on Jan. 11. Investors are betting on CCIV because of Lucid's EV disruptor status. In recent weeks, the news that Lucid Motors' largest shareholder Public Investment Fund of Saudi Arabia was in discussions to develop a factory in Jeddah weighed on shares.
Is CCIV and Lucid Motors merger imminent?
On Feb. 3, The Wall Street Journal reported that the Lucid Motors SPAC merger deal isn't imminent. However, the merger discussions between CCIV and Lucid are still underway, according to people familiar with the matter. David Erickson, a Senior Fellow and Lecturer at the University of Pennsylvania's business school, said that the CCIV SPAC is an example of market frothiness.
Article continues below advertisement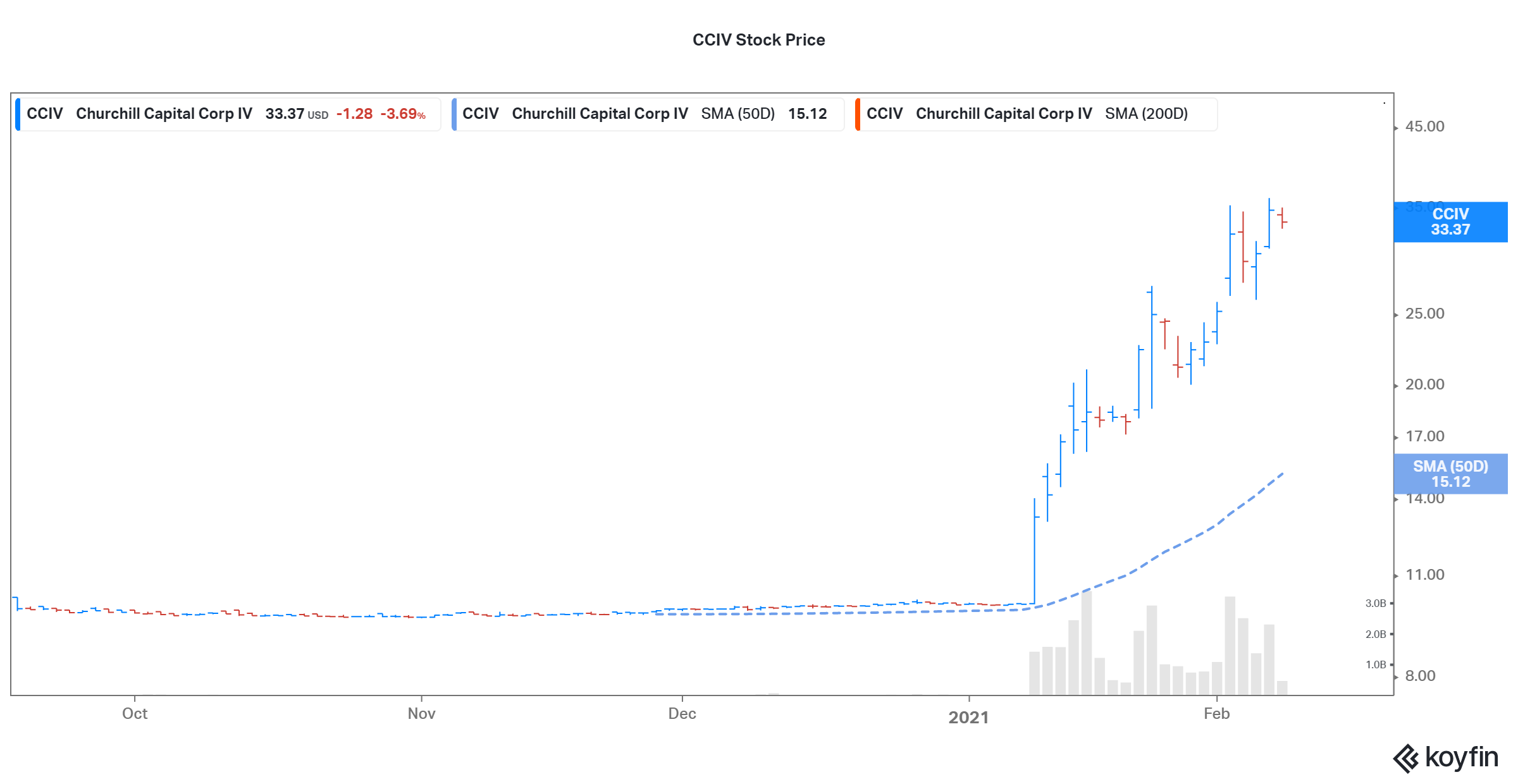 Is CCIV SPAC stock overvalued?
The CCIV SPAC raised about $1.8 million in a 2020 IPO and sold 180 million units for $10 apiece. Currently, the stock is trading at over a 200 percent premium to its offering price. As a result, it wouldn't be wise to pay such a significant premium for a SPAC that hasn't identified a merger target yet. Investors should wait to buy CCIV stock.
An investor buying a SPAC stock before a merger deal announcement is basically betting on the reputation of the sponsor. There could be a long wait between purchasing the SPAC stock and when it merges with the target company. Investors receive their money back if the SPAC can't find a company to merge with.
As seen in the above chart, CCIV stock is trading significantly higher than its 50-day moving average of $15.12.