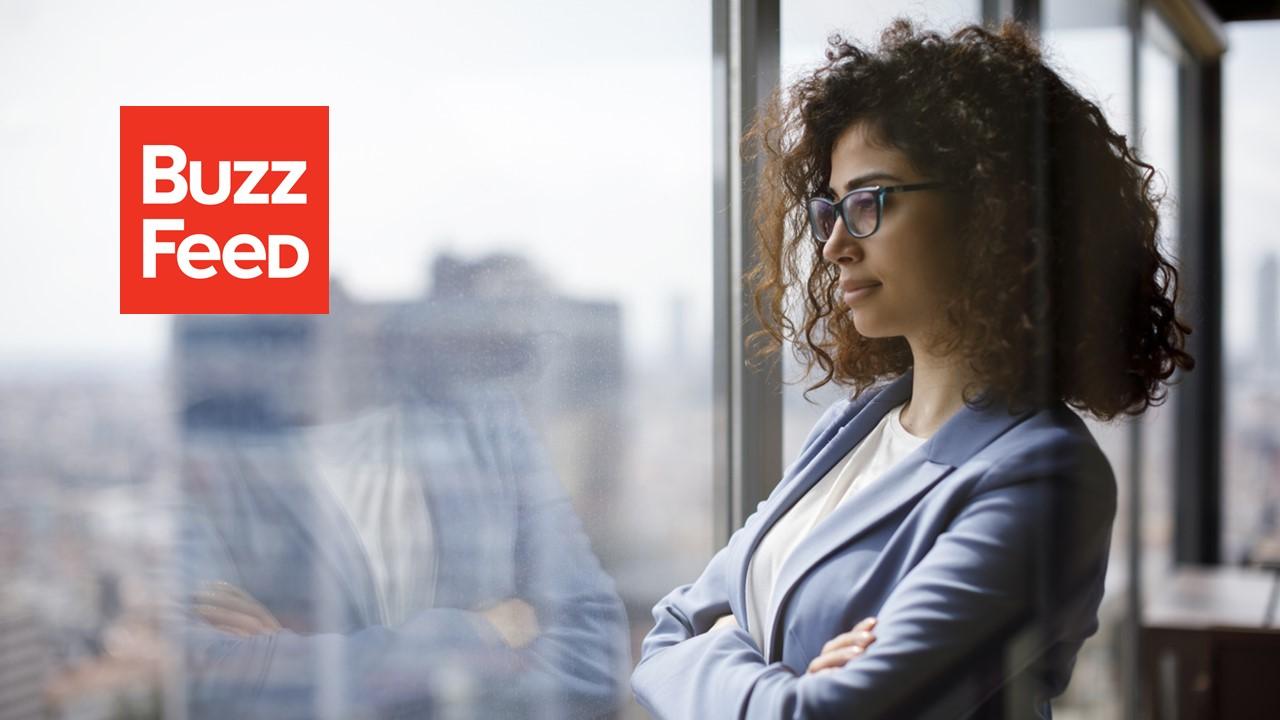 BuzzFeed SPAC Deal Is Underway, Details Revealed
Article continues below advertisement
With the official announcement from BuzzFeed chief Jonah Peretti and his team still fresh, details of the BuzzFeed SPAC deal are coming to light.
BuzzFeed SPAC news is making a buzz
In an effort to consolidate the digital media landscape, BuzzFeed is taking part in a reverse merger to get to the public domain.
Article continues below advertisement
BuzzFeed is the target of a blank-check firm called 890 Fifth Avenue Partners Inc. (NASDAQ:ENFA). The name is a play on the Avengers, whose mansion was located at the address in the business name. The partnership sounds as playful as BuzzFeed loyals would expect.
BuzzFeed SPAC seeks a hearty valuation
Following the deal, BuzzFeed will raise as much as $438 million from a combination of trust proceeds and convertible note financing.
Article continues below advertisement
Following the merger's official closing, BuzzFeed could be worth as much as $1.5 billion.
This will be 890 Fifth Avenue's first iteration as a SPAC, which makes it new territory for both parties. Adam Rothstein, 890 Fifth Avenue's executive chairman, said in a press release, "We looked at many different media businesses but none had the kind of brands, digital assets or business model that BuzzFeed does and which we believe can achieve the kind of meaningful growth and returns for our investors."
Article continues below advertisement
The upcoming BuzzFeed SPAC move is two-fold
Not only will BuzzFeed swoop in on a reverse merger with 890 Fifth Avenue, but the company will use the capital that's raised in the deal to acquire other companies.
BuzzFeed is targeting brands like Complex Networks, which is a global entertainment network with a focus on youth. The acquisition train is BuzzFeed's attempt to compete with ad giants like Google, Amazon, and Facebook. The company has a long way to go, but this could push it in the right direction. Facebook made $25.44 billion in ad revenue during the first quarter alone. Clearly, BuzzFeed wants a slice of the pie.
Article continues below advertisement
The BUZZ ticker symbol is already taken. What will BuzzFeed do?
When a company goes public via a SPAC, the blank-check firm's ticker symbol changes to the company's ticker symbol. Naturally, BuzzFeed is missing out on the ticker symbol "BUZZ," which VanEck snagged for their sentiment-based ETF earlier this year.
Instead, BuzzFeed is going public on the Nasdaq under the ticker "BZFD." Less catchy, but it's better than "FEED."
Article continues below advertisement
Should you buy ENFA stock before BuzzFeed goes public?
Investors have the option to snag shares of the blank-check firm before BuzzFeed makes the switch. ENFA shares have risen by 0.8 percent since the firm first landed on the market. At $9.87 each, it looks like a bargain for BuzzFeed's upcoming stock.
BuzzFeed has a history of profitability, and it's an established company that has been around for almost 15 years. That's more than many startups can say. Plus, the company has proven its ability to pivot in the worst of times, which could make this bet less risky than other IPOs for more risk-averse traders.