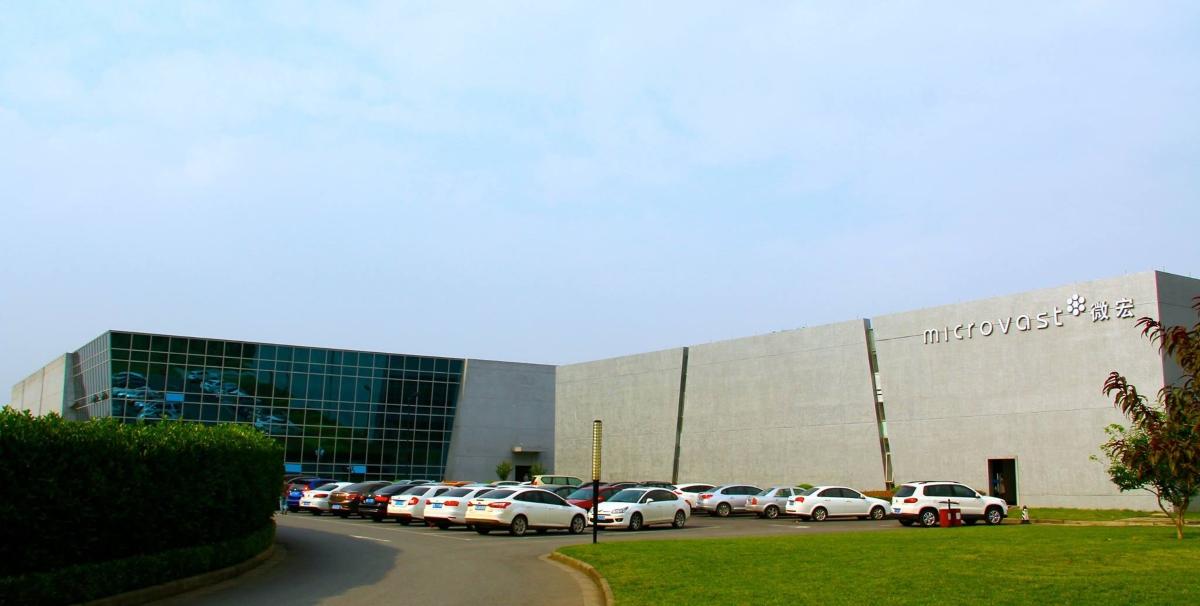 THCB Stock Jumps 16 Percent After Oshkosh Wins USPS Contract
By Ambrish Shah

Feb. 24 2021, Published 9:39 a.m. ET
Battery maker Microvast is planning to go public through a SPAC deal with Tuscan Holdings (THCB). The blank-check company, led by Stephen Vogel, raised approximately $276 million in a March 2019 IPO. THCB previously said that it was focused on merging with private cannabis companies. Is THCB stock a buy before the merger closes?
Article continues below advertisement
THCB SPAC stock has gained 107 percent from its IPO price of $10 per share. On Feb. 23, the stock gained 16.2 percent and closed at $20.68. The stock surged significantly after Oshkosh won the USPS contract.
The THCB-Microvast merger details
The THCB-Microvast deal is expected to close in the second quarter of 2021. The transaction is subject to approval by THCB shareholders and other customary closing conditions. The combined entity is expected to be listed on the Nasdaq under the ticker symbol "MVST."
Article continues below advertisement
The deal will provide Microvast with nearly $822 million in gross cash proceeds to fund growth initiatives. The amount includes about $282 million in cash held by THCB in trust and an additional $540 million in PIPE (private investment in public equity) at $10 per share. Investors in the PIPE include Oshkosh, BlackRock, Koch Strategic Platforms, and InterPrivate. Existing Microvast shareholders are set to own about 70 percent of the combined company when the deal closes. The combined company's pro forma implied equity value is $3 billion.
Article continues below advertisement
Microvast's deal with Oshkosh
On Feb. 4, Microvast signed a deal with Oshkosh to work together on the production and integration of next-generation battery technologies. Oshkosh is a leading designer, manufacturer, and marketer of specialty vehicles and vehicle bodies.
Article continues below advertisement
On Feb. 23, the U.S. Postal Service (USPS) awarded a multibillion-dollar contract to Oshkosh to develop up to 165,000 delivery vehicles over the next few years. Microvast is expected to benefit as a result, as Oshkosh will need batteries for the USPS contract and future EV (electric vehicle) projects.
How Microvast's valuation measures up
Microvast's 2026 aggregate value-to-sales multiple is 0.8x, which looks attractive compared with QuantumScape's multiple of 54.3x. In 2026, Microvast expects to generate sales of $2.99 billion, while QuantumScape expects sales of $275 million.
Article continues below advertisement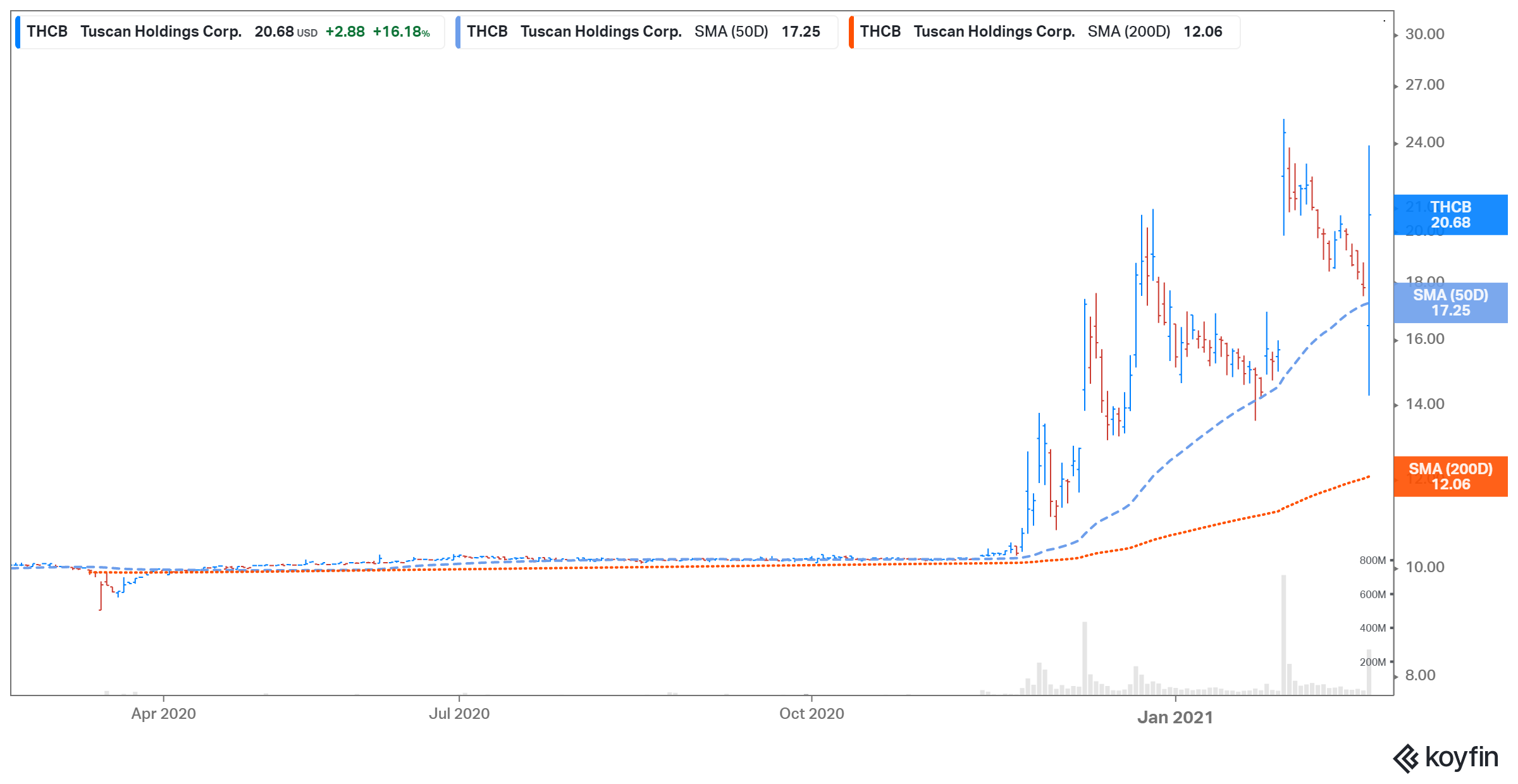 Volkswagen-backed QuantumScape is developing a solid-state lithium-metal battery that's set to be a massive upgrade from the lithium-ion batteries currently used by automakers. The company claims that its batteries will increase energy storage, reduce costs, and improve stability. QuantumScape has no product yet but expects to begin producing its innovative batteries in 2024.
Article continues below advertisement
In Nov. 2020, QuantumScape went public through a SPAC merger with Kensington Capital Acquisition. And in early Dec. 2020, QuantumScape stock was at about $35. The stock hit a 52-week high of $132.73 on Dec. 22 but has plunged as the hype over its solid-state batteries faded. On Feb. 23, QuantumScape stock closed at $55.46.
So, should you buy THCB stock?
THCB stock looks like a good bet as EV adoption grows. Microvast forecasts revenue of approximately $230 million in 2021, $460 million in 2022, and $874 million in 2023. It also estimates the total addressable market for commercial EVs to be worth about $30 billion. However, THCB stock is a speculative play until the THCB-Microvast merger closes.