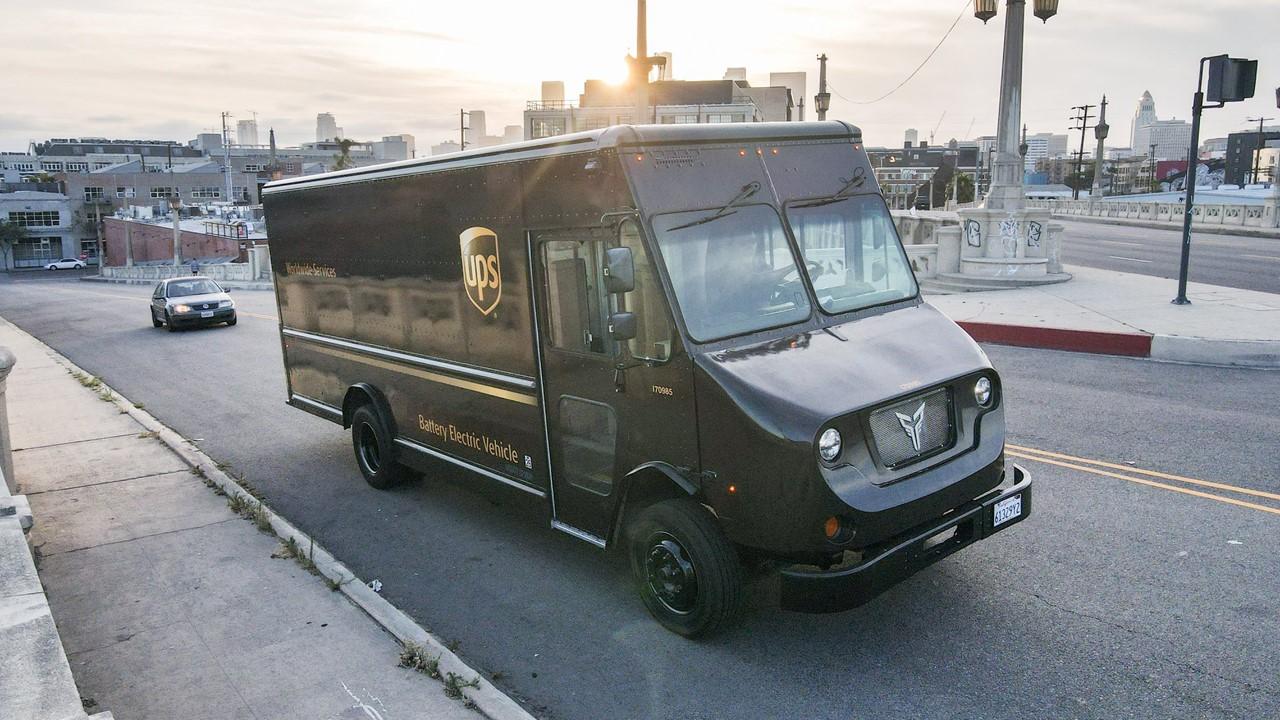 NGAC SPAC Stock Pops on Xos Merger Rumors, Wait for More Details to Buy
NextGen Acquisition (NGAC) SPAC stock was soaring on Feb. 8 following rumors that the SPAC plans to take Xos Trucks public through a reverse merger. The stock closed almost 30 percent higher. Investors' interest is rising in EVs and SPACs.
Article continues below advertisement
It isn't a surprise that rumors of a SPAC merging with an EV-maker resulted in such a huge price reaction. Amid a flurry of EV IPOs, what does Xos bring to the table? Should you buy NGAC stock before the Xos merger?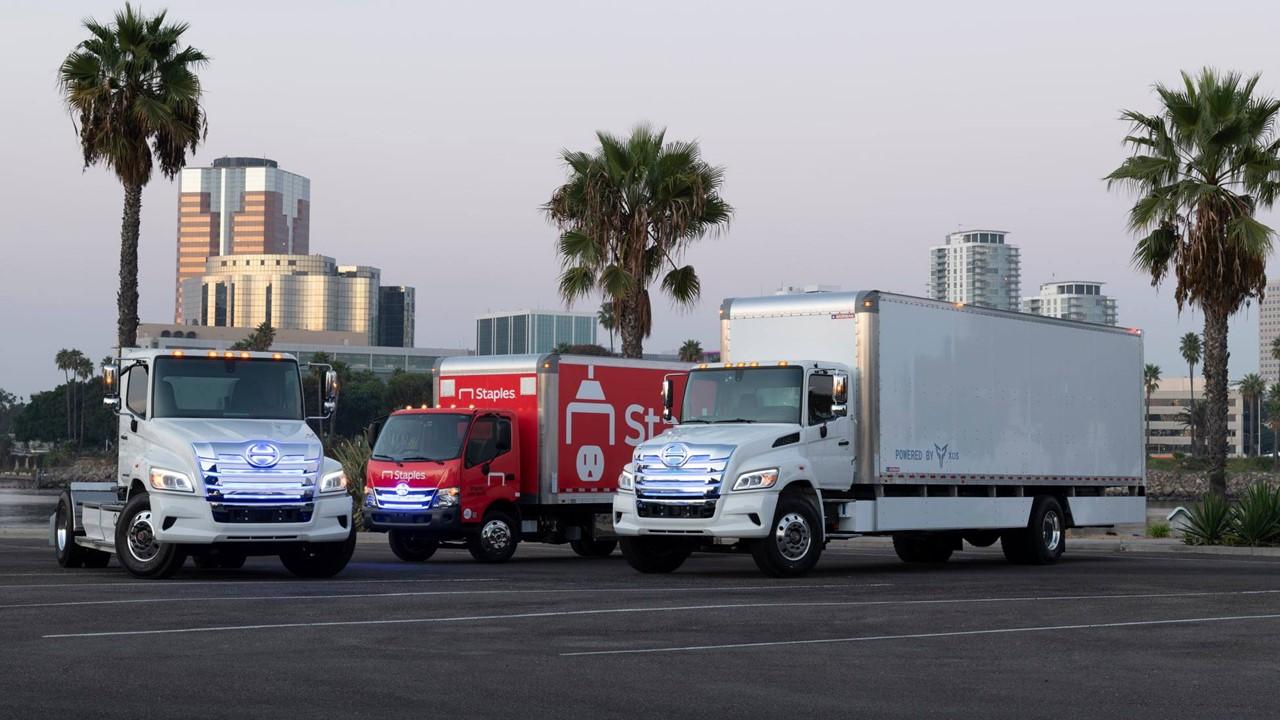 Article continues below advertisement
Who owns NGAC SPAC?
NGAC SPAC completed its IPO in October 2020 and raised $375 million through the IPO and over-allotment in November. It's looking for a merger target in the industrial or healthcare-related space. NGAC was founded by George Mattson and Gregory Summe. While Mattson is an ex-Goldman Sachs banker, Summe is an ex-Carlyle Group chairman. Along with the positions mentioned above, Mattson is the director of Delta Air Lines, Virgin Galactic, and Air-France KLM. Summe is the director of NXP Semiconductors, State Street Corporation, and Avantor among others. With the diverse experience, the team seems well put together.
NGAC-Xos merger news
The news about a merger between NGAC and Xos started doing the rounds after Reuters published a story saying that Xos Trucks is in talks to go public with the NGAC SPAC. It also said, citing people familiar with the matter, that NGAC could value Xos for around $2 billion. Since NGAC's cash held in trust is lower than the expected valuation, it will have to seek PIPE (private investment in public equity). Reuters said that NGAC is already in discussions with investors to raise the necessary financing. If everything goes according to the plan, the agreement could be announced as soon as this month.
Article continues below advertisement
NGAC-XOS merger date
Since the merger news is just a rumor right now with no official statement from either company, no other details are available.
Xos is a California-based EV-maker that builds electric trucks designed to replace diesel vans. Its customers include package delivery UPS and cash-handling firm Loomis. It rebranded itself from Thor Trucks in 2019. Xos has developed a skateboard chassis for fully-electric Class 6 trucks.
Many EV-companies and especially EV-fleet companies are coming up. California has mandated that more than half of all commercial trucks sold in the state have to be zero-emissions by 2035.
Article continues below advertisement
List of EV truck stocks
First, Nikola claims to be the pioneer in zero-emission trucks. The company developed the all-electric truck series, Class 8 (tractor-trailer), which has attracted significant investor interest. Its business model is unique since it leases trucks at just $1.0 per mile, everything included. The amount is much lower compared to $1.2–$2.2 per mile for normal freight. However, the company doesn't have any revenue. It isn't expected to generate any revenue for 2021 or even 2022. Nikola has a market cap of nearly $9.4 billion.
Lion Electric is another EV-truck player that announced plans to go public by merging with the Northern Genesis Acquisition SPAC. Lion Electric has signed a deal that would give Amazon an option to purchase a stake in the company and reserve production capacity at the EV-maker's factories. The company is valued at nearly $1.9 billion.
Article continues below advertisement
Hyliion, another EV-truck manufacturer, went public last year. It has two products. The first product is a kit to convert diesel-powered semi-trucks to hybrid-electric operation.
Due in 2022, the second product, Hypertruck ERX is a battery-electric heavy-truck powertrain with a natural gas range extender. Goldman Sachs, however, isn't very pleased with Hyliion's products and business models. Goldman Sachs thinks that the company's vehicles might get overlooked since they aren't zero-emission.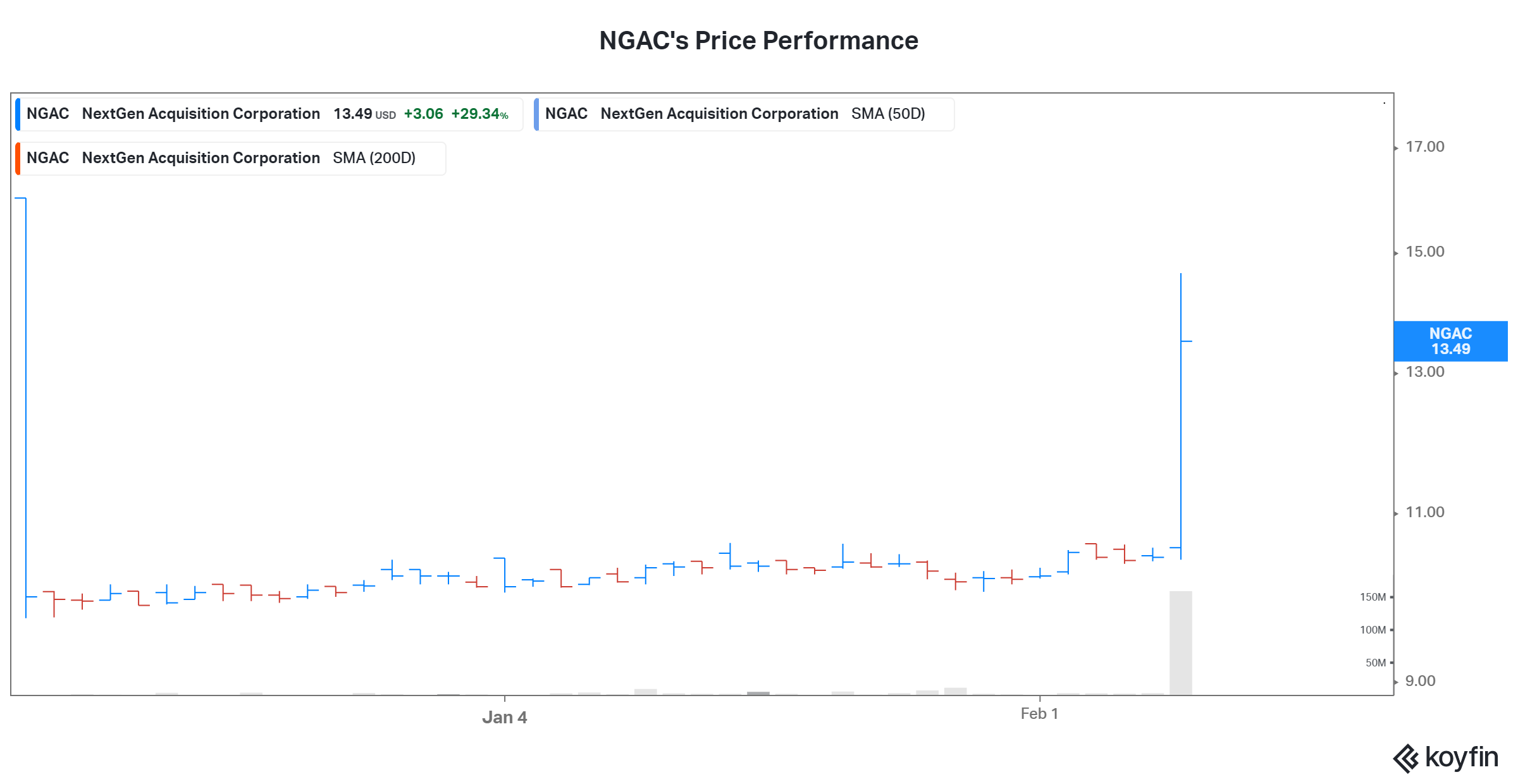 Wait to buy NGAC stock until more details are known
Investors need to determine whether or not the merger rumors are true. Also, they should wait and find out the expected valuation. Having UPS and Loomis as customers is definitely a plus. Xos Trucks has an in house battery tech, which is also a positive. However, at this stage, it doesn't seem like the company offers anything unique that its peers aren't offering. It's difficult to differentiate Xos Trucks' product from others. While investors might have already started piling into NGAC, pushing up the prices, it might be wise to wait for more details to emerge.