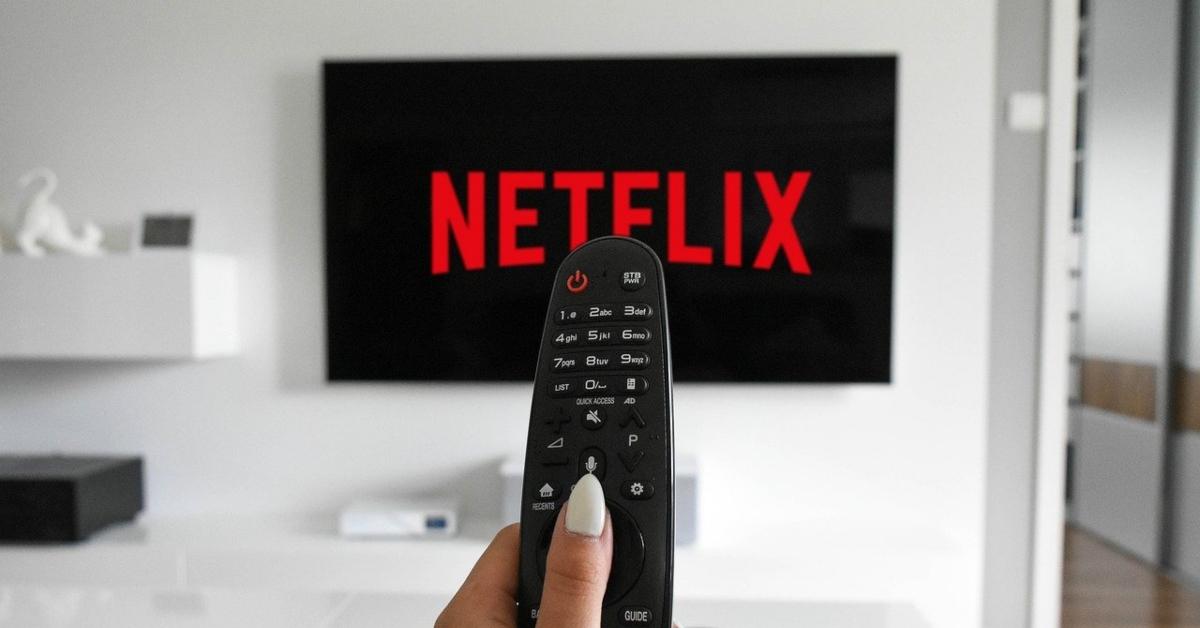 Netflix (NFLX) Stock Could Rise More After Its Q1 Earnings
Netflix (NFLX) is scheduled to release its earnings report for the first quarter of 2021 on April 20 after the markets close. What can investors expect from Netflix's earnings report? Should you buy NFLX stock before the earnings release?
Article continues below advertisement
Netflix operates as a streaming entertainment service company. NFLX stock has gained 2.5 percent YTD and 27.8 percent over the last year. On April 19, the stock was up 1.5 percent and closed at $554.44.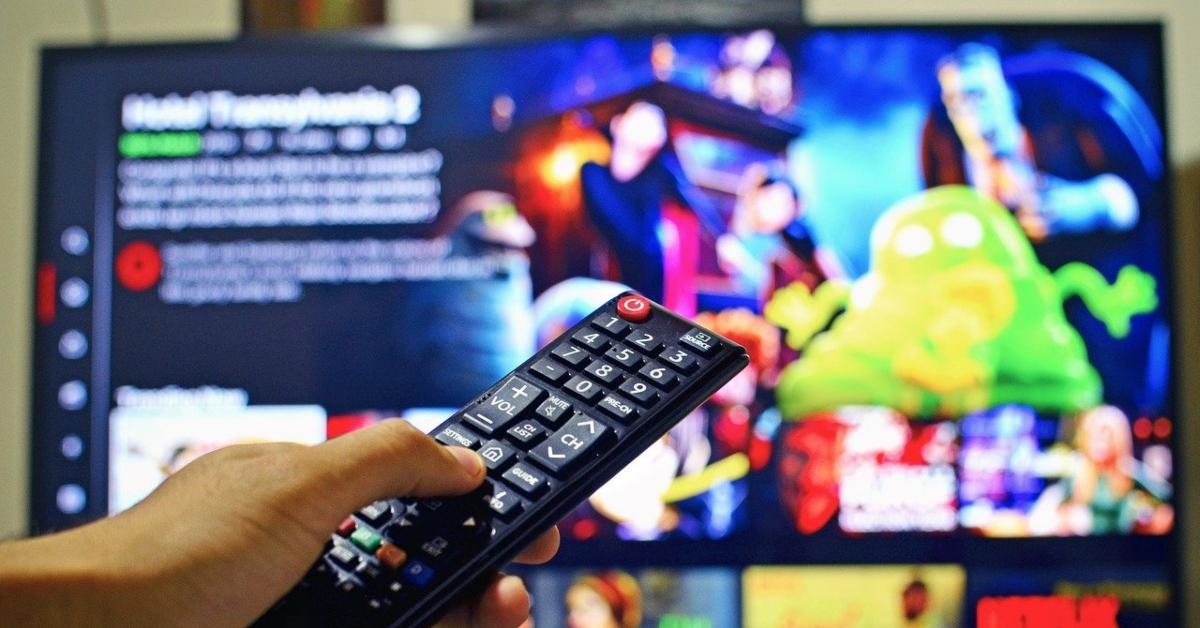 Article continues below advertisement
Netflix's Q1 2021 earnings
In the first quarter, Wall Street analysts expect Netflix to post sales of $7.1 billion, which would be 23.7 percent higher than $5.8 billion in sales in the first quarter of 2020. Analysts also expect Netflix to post an adjusted EPS of $2.97 in the first quarter compared to $1.57 in the same quarter a year ago. In the fourth quarter of 2020, the company reported an adjusted EPS of $1.19 on sales of $6.6 billion.
Netflix ended 2020 with more than 200 million paid subscribers. Wall Street analysts expect the total paid subscribers to keep rising, although the growth rate will likely be the slowest over the last few quarters. The company is expected to report a total of 209.7 million paid subscribers as of March.
Article continues below advertisement
Netflix's stock news
Netflix stock reached an all-time high the day after reporting its fourth-quarter earnings results in January. Netflix stock rose as much as 17 percent in a single day. However, the stock is still down 6.5 percent from its all-time high of $593.29.
Netflix stock will continue to be a winner even after the COVID-19 pandemic, Wall Street analysts told investors ahead of the company's first-quarter earnings results. Piper Sandler analyst Thomas Champion is bullish on the stock heading into the earnings release. Thomas has an overweight rating and a target price of $605 on Netflix. The analyst thinks that Netflix will benefit from content leadership, cash flow inflection, and a crackdown on password sharing.
Article continues below advertisement
Bank of America analyst Nat Schindler said, "Long term growth story [is] intact despite added competition." Schindler said that the company's plans to grow globally will likely be enough to overcome any investor fears about price hikes. Loop Capital predicts that the company will add more paid subscribers than analysts forecast.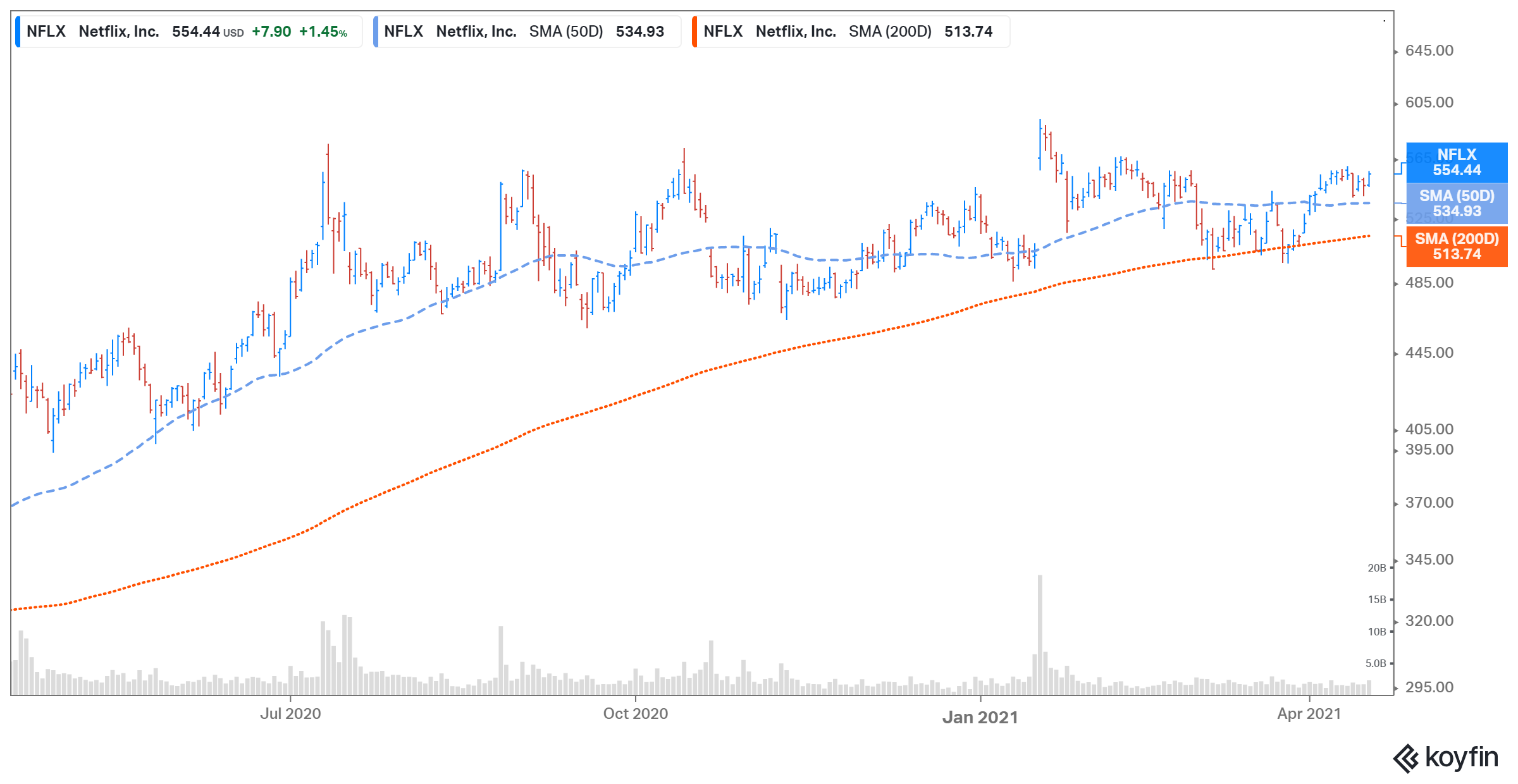 Article continues below advertisement
Netflix doesn't pay dividends.
Netflix stock doesn't pay dividends right now.
Netflix's stock price forecast before earnings
According to estimates compiled by Market Beat, analysts' consensus target price is $587.45 for Netflix stock, which is 6 percent above its current price. Among the 38 analysts tracking Netflix, 26 recommend a buy, eight recommend a hold, and four recommend a sell. The highest target price of $750 is 35.3 percent above the stock's current price, while the lowest target price of $270 is 51.3 percent below the stock's current price.
Article continues below advertisement
Netflix stock is a good buy before Q1 earnings
Netflix is expected to report robust EPS and revenue growth despite intense competition from other video streaming platforms like Amazon Prime and Hulu. Netflix stock could continue its growth momentum after its first-quarter earnings results due to subscriber loyalty, improving financial performance, and strong content. I think that the company will continue to benefit from a surge in demand for online streaming services.