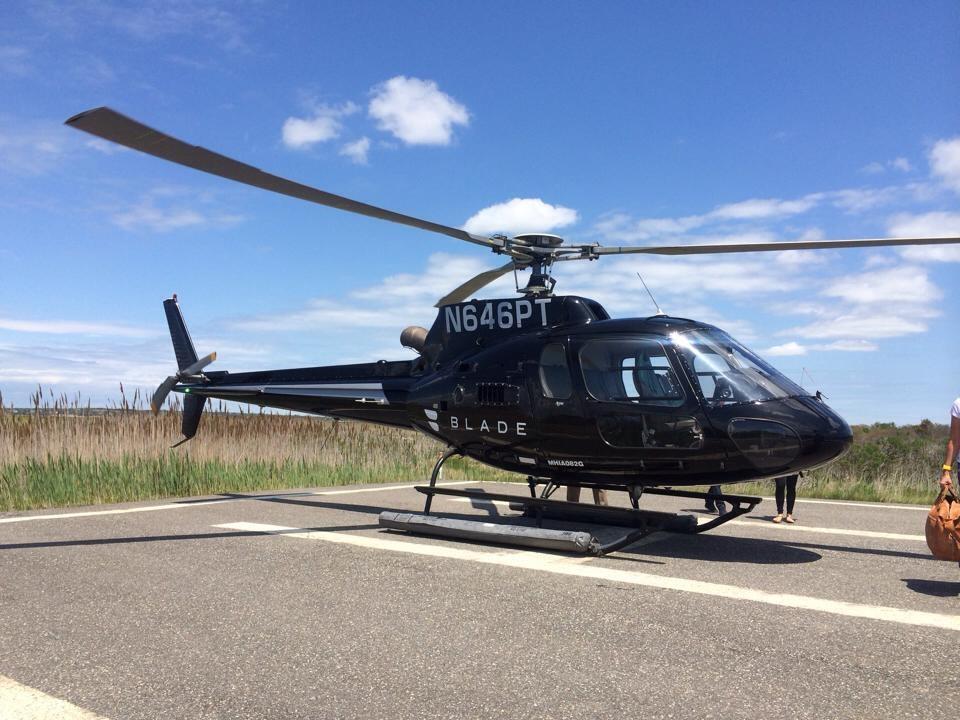 Why Cathie Wood Is Buying EXPC Stock Before the Blade Merger
By Ruchi Gupta

Mar. 19 2021, Updated 10:11 a.m. ET
The KSL Capital-led EXPC SPAC (or blank-check company) is taking Blade public. The transaction has been pending for months but now appears to be edging closer to the finish line. Should you buy EXPC stock before the Blade merger?
Article continues below advertisement
Blade, which offers helicopter travel services, focuses on the urban air mobility market—specifically, on offering express commutes. Blade has been around since 2014 and the business has been growing since. It had just 1,000 customers in the first year, and in 2020, it topped 37,000 passengers.
Why is EXPC stock falling?
EXPC stock has fallen 12 percent in the past week and 34 percent in the past month. There's been a sell-off among SPAC stocks that haven't yet closed merger deals. 
Article continues below advertisement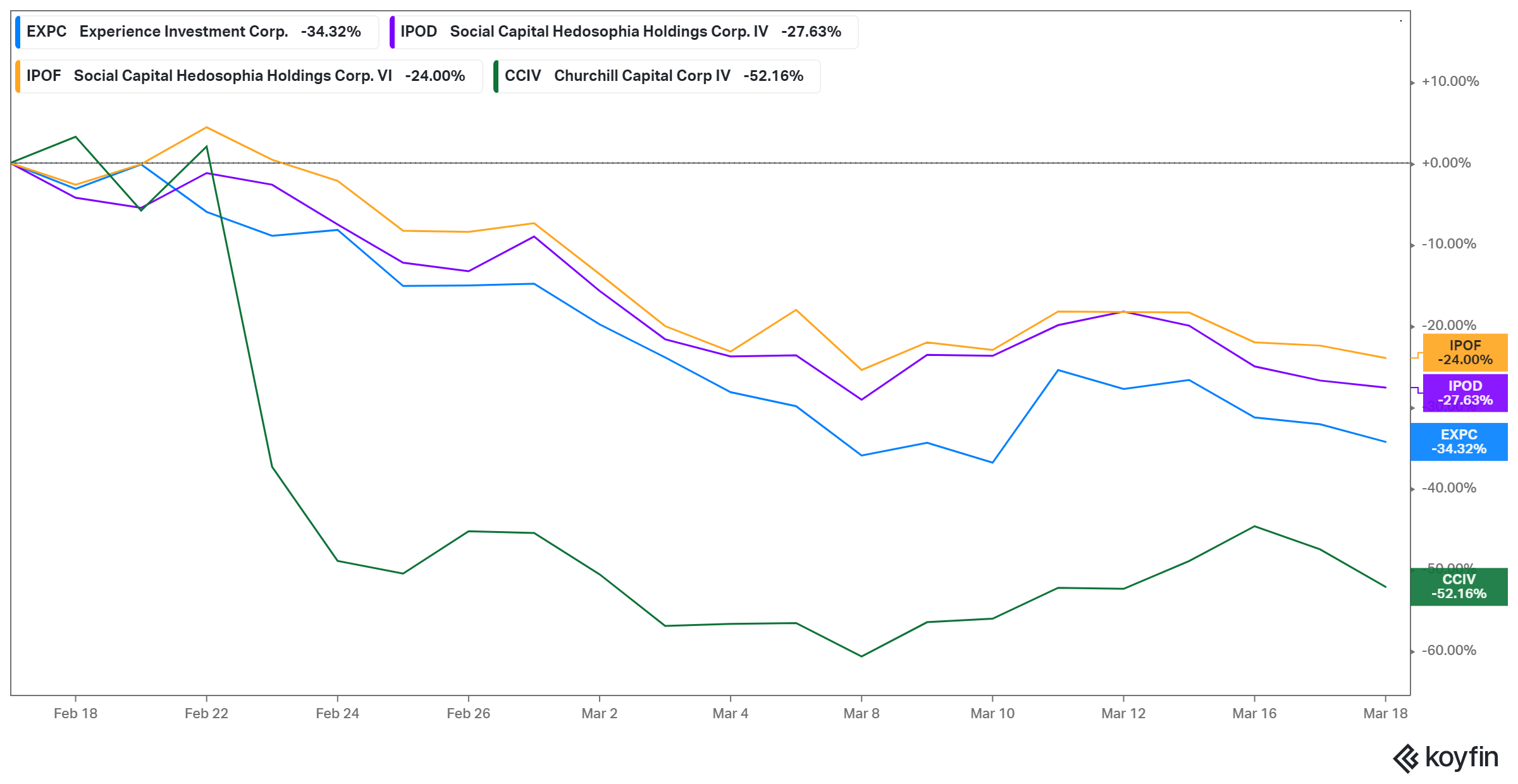 For example, Chamath Palihapitiya–led SPAC stocks IPOD, IPOE, and IPOF have fallen at least 6 percent in the past week and 24 percent in the past month. Similarly, CCIV stock is down more than 50 percent in the past month. The CCIV SPAC has a pending merger with Tesla competitor Lucid Motors. 
Article continues below advertisement
The greatest test for any SPAC is finding a merger target. Once it has a target, it must work to get shareholders to approve it. As shareholders can pull out their money if they're not happy with what's going on, there's often a lot of uncertainty surrounding a SPAC stock until a merger is completed. 
When is the EXPC-Blade merger date?
EXPC and Blade announced their merger agreement on Dec. 15, 2020, and both companies' boards have approved the transaction. However, a firm date for the merger's closure hasn't been set yet, as EXPC investors must first approve the deal. Both parties aim to complete the merger before the end of Jun. 2021. 
Article continues below advertisement
What's the forecast for Blade?
As cities become more crowded and lives get busier, the demand for express commute is increasing. Blade seeks to help people bypass traffic jams and complete journeys that would normally take hours in minutes. Demand for such air taxi services is booming, and the urban air mobility market is forecast to reach $125 billion by 2025 and $650 billion by 2035.
Blade's SPAC partner raised $275 million in its IPO. An additional $125 million was raised in PIPE transactions that drew investments from HG Vora Capital Management, Hedosophia, and others. Blade is set to receive about $400 million in cash to invest in expanding and enhancing its business.
Article continues below advertisement
Blade's competitors include Archer and Joby Aviation, both of which are also going public in SPAC deals. Blade's SPAC deal values it at $825 million, representing a huge leap from its $140 million valuation in 2018. Archer's and Joby's SPAC deals value them at $3.8 billion and $6.6 billion, respectively.
Is Cathie Wood buying EXPC stock?
Cathie Wood's funds have invested in several SPAC stocks, though they are trying to be very selective in this space. EXPC stock is part of Wood's ARKQ ETF. The fund has been building an expanding stake in future Blade stock with several rounds of purchases. 
Article continues below advertisement
Blade stock is generally popular with funds. More than 60 percent of EXPC shares are held by institutional investors. In addition to Wood's funds, other big investors in Blade include Glazer Capital, Marshall Wace, and Magnetar Financial.
Should you buy EXPC stock before te Blade merger date?
There are several reasons investors may want to consider EXPC stock for their portfolio. First, at about $12 a share and 40 percent below its recent high, EXPC stock is still cheap. Many premerger SPAC stocks trade at hefty premiums to their listing price.
Article continues below advertisement
Furthermore, a massive international market opportunity awaits Blade. The company has introduced its service in India through a joint venture, and it could replicate that strategy to enter more overseas markets quickly.
In addition offering exposure to the growing urban air mobility market, Blade stock is climate-related. The company will use a portion of its newfound cash to speed up its transition from helicopters running on fossil fuels to eVTOL models. Once Blade begins flying helicopters running on clean fuel, it could draw more climate-conscious customers. Moreover, the shift to electric aircraft would save costs and boost profitability.