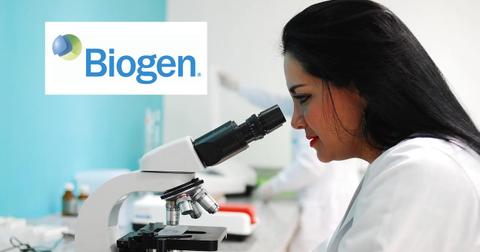 Biogen Stock Surges 44 Percent on FDA Review for Alzheimer's Drug
By Ambrish Shah

Updated
On Nov. 4, BIIB stock rose 44 percent after Biogen received a favorable FDA briefing associated with the company's experimental Alzheimer's disease therapy. The FDA will likely approve or reject the drug by March 2021.
Article continues below advertisement
What is Biogen's stock news?
On Nov. 4, FDA staff said that Biogen's experimental treatment for Alzheimer's disease was effective, which increases its chances of swift approval. Biogen stock rose more than 44 percent to $355.63 on the news.
According to a Reuters report, "FDA drug reviewers said results from one pivotal trial of aducanumab were persuasive and strongly positive. They acknowledged that a second large trial did not succeed, but maintained it did not detract from the findings of the positive study. The FDA is not obligated to abide by its expert panel recommendations, but typically does."
Article continues below advertisement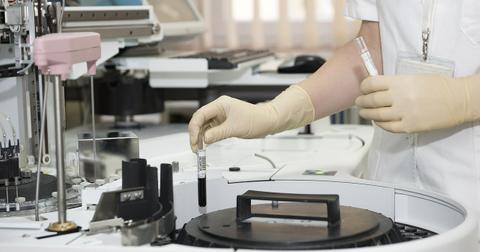 On Friday, Nov. 5, the FDA advisory committee will likely meet to debate on Biogen's drug aducanumab. If approved, it would be the first new therapy for Alzheimer's disease since 2004.
Article continues below advertisement
What is Biogen's Aducanumab drug?
Aducanumab is a human monoclonal antibody that has been designed to cure Alzheimer's disease. It's being developed by Biogen and Japan's Eisai.
What is Biogen's stock price today?
Biogen stock trades on Nasdaq under the ticker symbol "BIIB." Biogen stock was up about 0.4 percent at $357.10 in pre-market trading on Nov. 5 as of 4:15 a.m. ET. The stock rose 44 percent on Nov. 4 and closed at $355.63 with a market capitalization of $54.7 billion. Biogen stock has risen by 44.9 percent in the last five days and 24 percent in the last year.
Biogen stock is trading 5.2 percent below its 52-week high of $374.99 and 46.2 percent above its 52-week low of $243.25. Year-to-date, the stock had risen by 19.9 percent as of Nov. 4.
Article continues below advertisement
Refreshing like crazy and trying to be patient? I too am waiting for the FDA's first look at Biogen's Alzheimer's drug. Huge for the future of millions of people and the reputation of the institution.

— Hannah Kuchler (@hannahkuchler) November 4, 2020
What is Biogen's stock forecast?
Currently, analysts' average stock price forecast for Biogen is $304.27, which suggests a 14.4 percent downside. The highest target price of $450 implies a 26.5 percent upside, while the lowest target of $200 suggests a 43.8 percent downside. Among the 32 Wall Street analysts tracking Biogen, 21 recommend a buy, while 11 recommend a hold. None of the analysts recommend a sell.
Biogen stock is a buy right now based on the FDA briefing of the company's experimental treatment for Alzheimer's disease. Aducanumab could generate $1 billion in annual sales. In the U.S., nearly 5.8 million people suffer from Alzheimer's disease. The number will likely double by 2050.