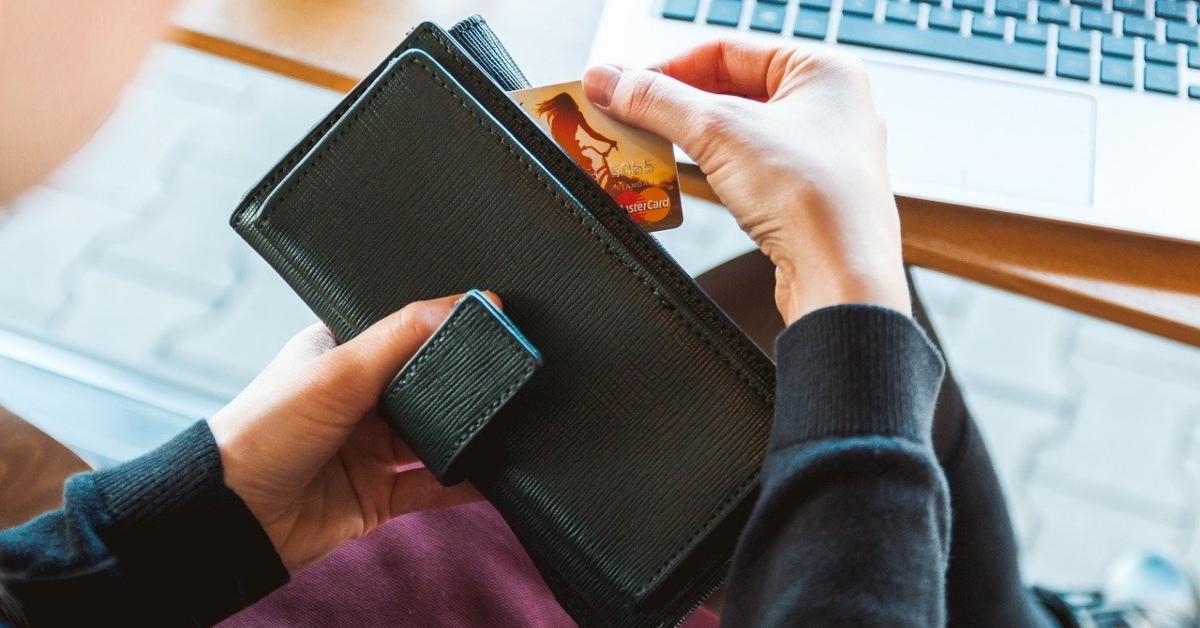 Why BFT Stock Probably Isn't on WallStreetBets' Target List
By Ambrish Shah

Mar. 24 2021, Published 8:10 a.m. ET
Foley Trasimene Acquisition II Corp. (BFT) is one of the most closely watched SPACs. BFT stock lost 3.2 percent on March 23 and is down 20.1 percent from its 52-week high. What's BFT's short interest ratio and will WallStreetBets target it?
Article continues below advertisement
The BFT SPAC is scheduled to take fintech company Paysafe public at an implied pro forma enterprise valuation of $9.0 billion. The BFT SPAC is led by business tycoon Bill Foley. The merger is expected to close in the first half of 2021. The combined entity will be listed on the NYSE under the ticker symbol "PSFE."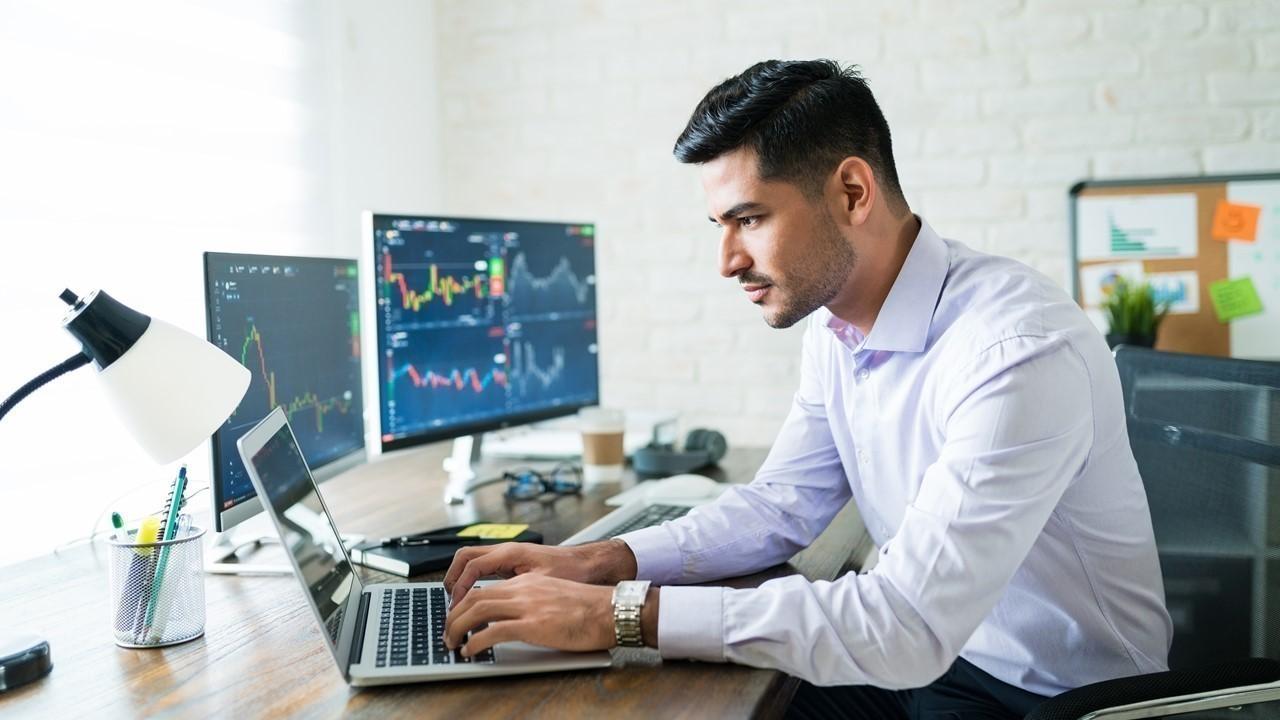 Article continues below advertisement
BFT SPAC stock is falling.
After closing at an all-time high of $19.57 in January, BFT stock has fallen nearly 20.1 percent. The stock fell due to profit booking and a broader market sell-off as investors rethink their portfolios due to changing macroeconomic conditions.
Other SPACs that are about to take several fintech companies public have also been falling. Chamath Palihapitiya's Social Capital Hedosophia Holdings V (IPOE), which is taking SoFi public, has fallen by 36.7 percent from its 52-week high. Fintech Acquisition V (FTCV), which is scheduled to take eToro public, and FTAC Olympus Acquisition Corp. (FTOC), which is scheduled to take Payoneer public, have also been falling.
Article continues below advertisement
BFT's short interest
According to Koyfin, BFT's short interest as a percentage of outstanding shares has remained constant in March at 0.60 percent. This is up from Feb. 23 when the percentage of float shorted was at 0.45 percent. On Jan. 14, BFT stock had the highest short interest ratio of 2.08 percent. In comparison, PayPal Holdings and Square had short interest ratios of 1.10 percent and 6.95 percent on March 23, respectively.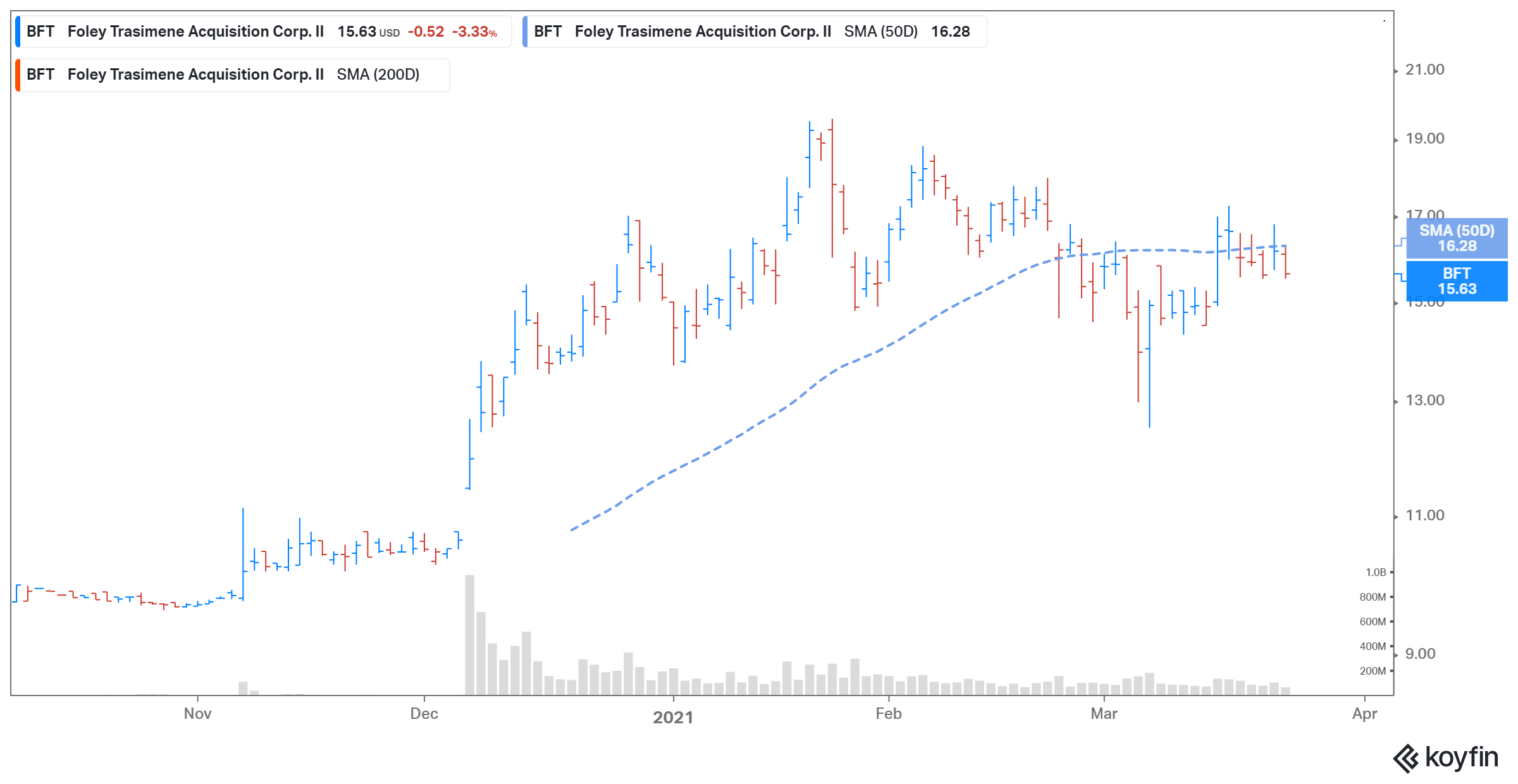 Article continues below advertisement
BFT versus IPOE short interest
IPOE stock has more bearish investors, with 19.11 percent of its shares sold short compared to 0.59 percent sold short for BFT stock. Short sellers have increased their bets against the SPACs since the beginning of this year. S3 Partners reported that the short positions in the blank-check companies increased to $2.7 billion from $765 million at the start of the year. IPOE stock is one of the heavily shorted SPACs.
A short squeeze isn't possible in BFT stock.
BFT stock isn't a short-squeeze candidate in the fintech sector. This is mainly because the stock has a low short interest ratio. Low short interest ratios usually indicate neutral or bullish market sentiment, while high ratios could indicate bearish sentiment.
Article continues below advertisement
Will WallStreetBets target BFT SPAC stock?
With a lower short interest ratio, it isn't likely that retail investors on Reddit forum WallStreetBets will target BFT SPAC stock for a short squeeze. Individual investors on WallStreetBets have been pumping stocks with high short interest ratios. Reddit favorites GameStop, AMC Entertainment, and Rocket Companies have short interest ratios of 20.4 percent, 12.3 percent, and 34.4 percent, respectively.
On March 25, BFT shareholders are expected to vote on the proposed merger deal with Paysafe. The fintech company expects to report organic revenues of $1.5 billion in 2021, $1.7 billion in 2022, and $1.9 billion in 2023. Paysafe's valuations look reasonable compared to other listed peers Global Payments and PayPal. Investors should note that BFT stock is a speculative bet until its merger with Paysafe closes.