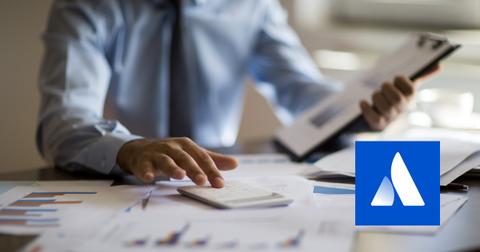 Atlassian Stock Is a Good Buy With Strong Growth Outlook
By Ambrish Shah

Updated
Atlassian is riding the trend of digital transformation. The company's team collaboration and productivity software have driven the stock higher. So far, Atlassian stock has risen about 90 percent in 2020. Is Atlassian (TEAM) stock a buy or sell at this price?
Article continues below advertisement
Tech companies are capitalizing on the shift to remote work amid the COVID-19 pandemic. In July, Atlassian bought Mindville, a Jira-focused enterprise asset management company, for an undisclosed amount. In November, Adobe said that it planned to acquire Workfront, a workforce management software company, for $1.5 billion. On Dec. 1, Salesforce said that it would acquire Slack, a workplace software company, for $27.7 billion.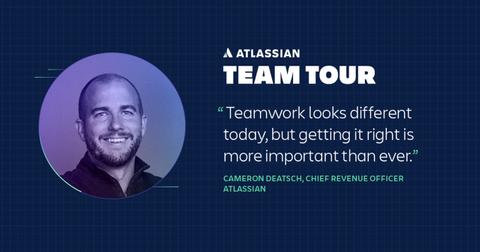 Article continues below advertisement
Atlassian or TEAM stock on Stocktwits
Atlassian stock has become a major talking point on Stocktwits. One of the investors thinks that TEAM stock is in overbought territory and anticipates a slight pullback. Another investor said that although Atlassian is the leader, Asana seems to be more flexible. We'll have to see if Asana starts taking market share away from Atlassian.
Does Atlassian stock pay dividend?
No, Atlassian stock doesn't pay a dividend. Also, investors shouldn't expect Atlassian to pay dividends anytime soon. On the company's website, it says, "Atlassian does not anticipate declaring or paying any cash dividends in the foreseeable future."
Article continues below advertisement
Atlassian probably won't initiate a dividend payment anytime soon because it's still a growth stock. In the quarter ended Sept. 30, Atlassian's sales rose by 26.4 percent YoY, while its adjusted net income increased by about 7 percent YoY. Usually, growth stocks don't pay dividends. If Atlassian initiated dividends, it might signal that its growth is plateauing.
What is Atlassian or TEAM's stock history?
As of 7:00 a.m. ET in pre-market trading on Dec. 3, Atlassian stock was down about 0.9 percent at $227.99. The stock has risen by 5.4 percent in the last five days and 83.9 percent in the last year. The stock is trading 0.4 percent below its 52-week high of $228.97 and 107.2 percent above its 52-week low of $110.01.
Article continues below advertisement
What is Atlassian's stock forecast?
According to estimates compiled by CNN, Atlassian's median target price of $222.50 is 2.5 percent below its current stock price. Among the 23 analysts tracking TEAM stock, 15 recommend a buy, while eight recommend a hold. None of the analysts recommend a sell. TEAM's highest target price of $250 is 9.5 percent above the stock's current price, while its lowest target of $185 is 18.9 percent below the stock's current price.
Article continues below advertisement
Is Atlassian or TEAM stock a good buy?
Atlassian stock is a good buy right now based on the company's strong growth outlook. Atlassian expects second-quarter (ended December) sales of $460 million–$475 million and an adjusted EPS of $0.30–$0.32. Wall Street analysts expect the company to post an adjusted EPS of $0.32 on sales of $471.5 million. The company reported an adjusted EPS of $0.37 on sales of $408.7 million in the same quarter a year ago.
Atlassian's efforts in cloud migration will translate into a longer and more compelling runway for growth. The team-focused software specialist has significant financial resources to spend on its products and will continue to grow into a huge market. Atlassian has a unique tailwind. The COVID-19 pandemic is forcing many companies to adopt remote work situations.