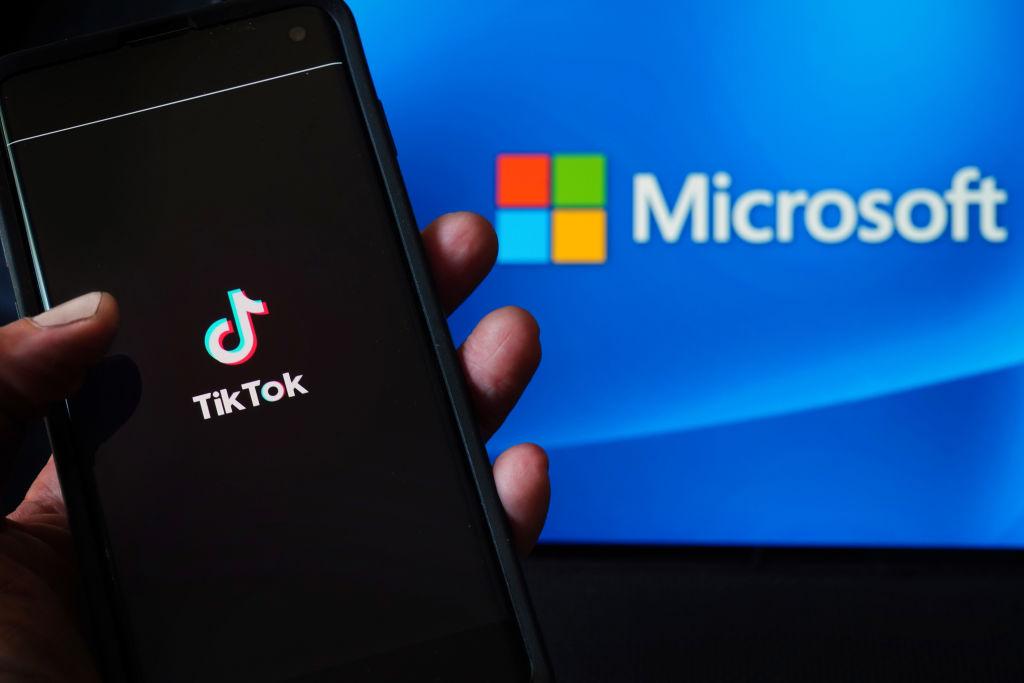 Is Apple Interested in Buying TikTok? Reports Seem to Suggest So
President Donald Trump has threatened by ban TikTok, which is run by Chinese-owned parent company ByteDance. The social media app, which has been popular with teenagers and young adults in the U.S., could be a national security risk, according to policymakers.
Article continues below advertisement
Under Chinese law, companies can be forced to hand over data to comply with government requests. TikTok insists that it stores its data outside of China, and would resist any attempt by the Chinese state to seize that information.
However, with tensions rising over China's role in the coronavirus pandemic and renewed trade disagreements, TikTok seems to have been caught in the middle of a diplomatic incident.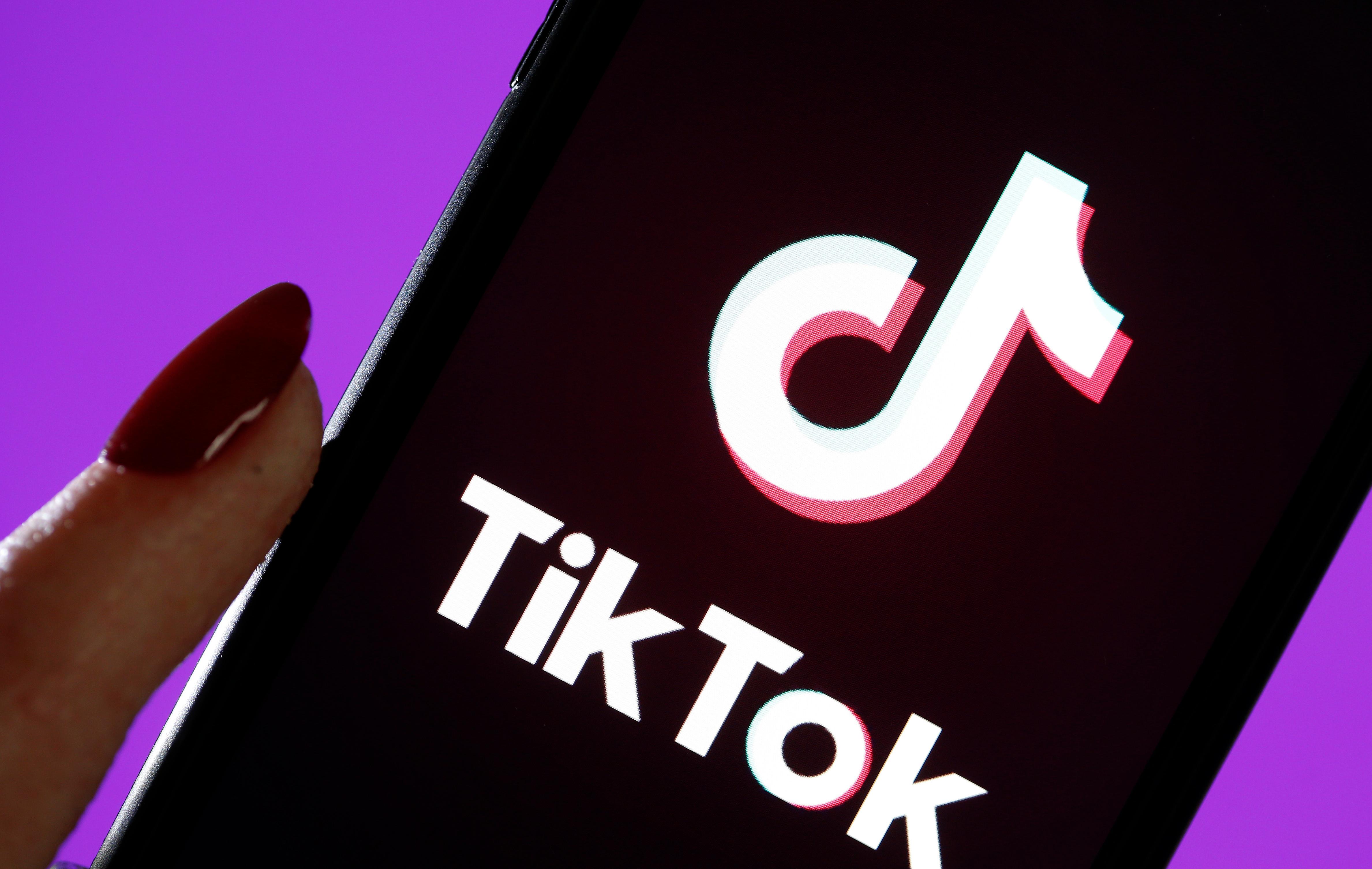 Article continues below advertisement
President Trump has set Sept. 15 as a deadline for TikTok to find a U.S.-based buyer for their operations in the U.S. If TikTok is not able to find a buyer, then it will be shut down. President Trump has also said that the deal should include a "substantial amount of money" for the U.S. Treasury.
So, who's interested in buying TikTok? Could Apple or Microsoft own the social media giant?
Is Apple interested in buying TikTok?
Apple certainly has the money to buy TikTok. According to Dan Primack of Axios, the company is very interested in purchasing the app. This morning, he wrote, "Multiple sources tell me that Apple has expressed interest, albeit no sources inside of Apple, and that at least one other strategic has expressed interest. Yes, it would be an unusual deal for Apple, given that TikTok is a cross-platform app, and a bigger political headache than Tim Cook may want (both here and in China). But if anyone has the cash on hand..."
Article continues below advertisement
While Apple is no stranger to acquisitions, they usually purchase companies with technology that they can integrate into their own software or hardware. It would be strange for the technology giant to buy a social media platform, but with the clock ticking, they may be able to secure a deal that is too good to turn down.
Article continues below advertisement
In the final quarter of 2019, TikTok was the most downloaded iOS app in the world, according to analytics company SensorTower. The app also took second place in the U.S., despite all of the controversy surrounding it.
Microsoft is in talks to buy TikTok
Microsoft seems to be in the best place to buy TikTok. On Aug. 2, the company revealed that CEO Satya Nadella had spoken to President Trump and "is prepared to continue discussions to explore a purchase of TikTok in the United States."
Article continues below advertisement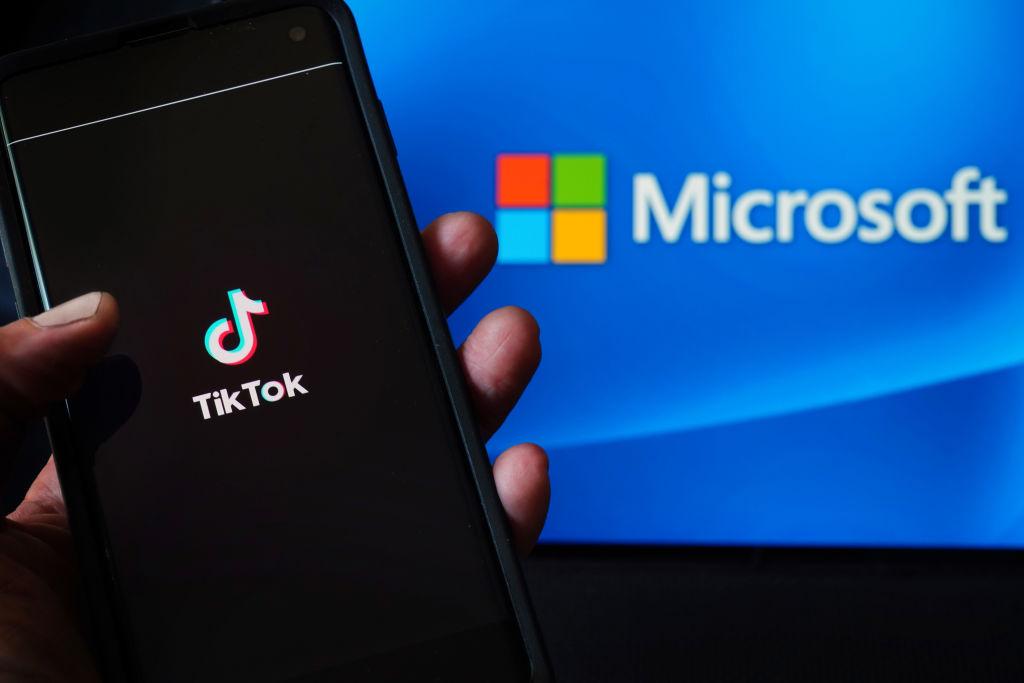 Microsoft also said that the company is "committed to acquiring TikTok subject to a complete security review and providing proper economic benefits to the United States, including the United States Treasury."
The announcement came after Microsoft briefly pulled out of negotiations with TikTok. A day after the press release, President Trump gave TikTok a relatively tight deadline to sell.
Article continues below advertisement
White House trade adviser Peter Navarro has some concerns about Microsoft acquiring TikTok. He asked Fox Business whether it would be "prudent" to allow TikTok to be sold "to a company that has operations in China that might compromise it."
"The question is, given China's civil-military infusion ... can we trust any company that operates in China, has servers in China, has software in China, to protect your children?"
The sale of TikTok has bipartisan support. Senate Democratic Leader Chuck Schumer wrote on Twitter, "A US company should buy TikTok so everyone can keep using it and your data is safe. This is about privacy. With TikTok in China, it's subject to Chinese Communist Party laws that may require handing over data to their government. A safe way must be found for TikTok to continue."
Article continues below advertisement
Whoever purchases TikTok will secure a sizeable stake in the social media world. TikTok had 800 million monthly active users in 2019.