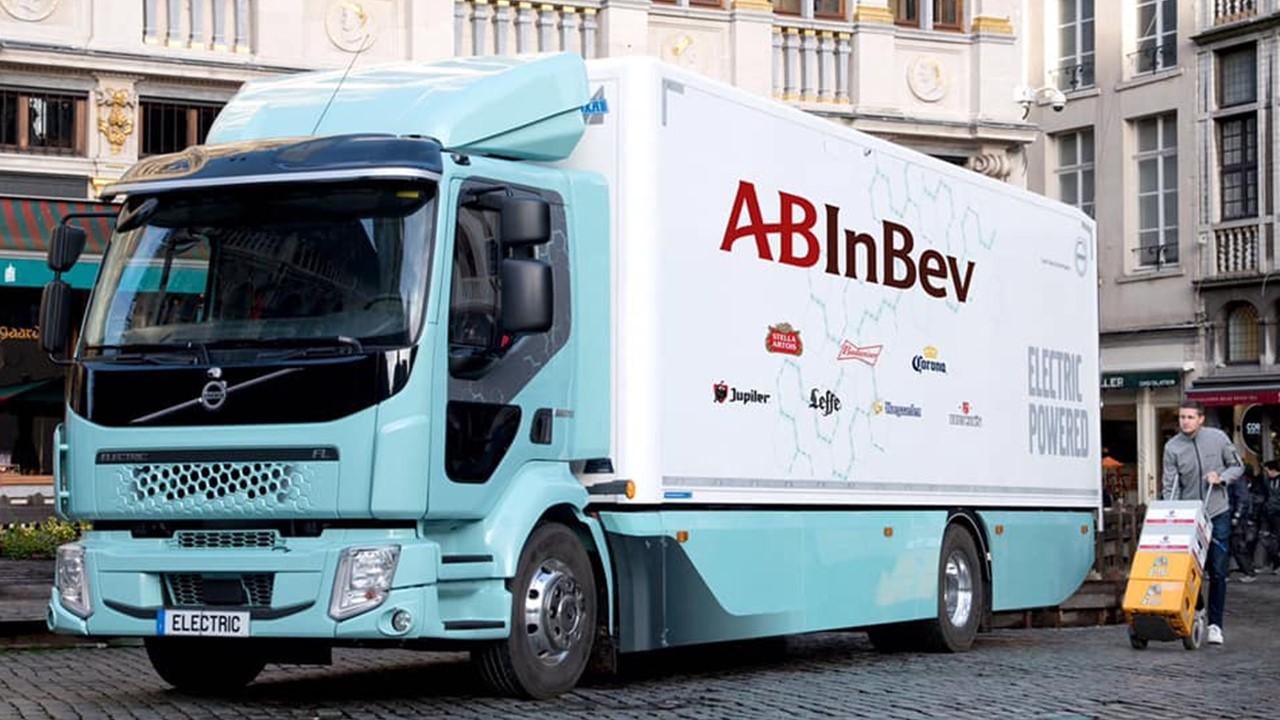 Why Investors Should Steer Clear of AB InBev Stock for Now
By Anuradha Garg

Feb. 5 2021, Published 12:08 p.m. ET
AB InBev is going through a series of restructurings, investments, and divestments to streamline its businesses. The traditional beer business has been facing headwinds from non-alcoholic and low-calorie drinks, which has impacted AB InBev stock negatively.
Article continues below advertisement
However, the company is undertaking a number of measures, including investing in hard seltzers, divesting assets, and merging with other companies to overcome these challenges. Amid these changes, is AB InBev stock a buy?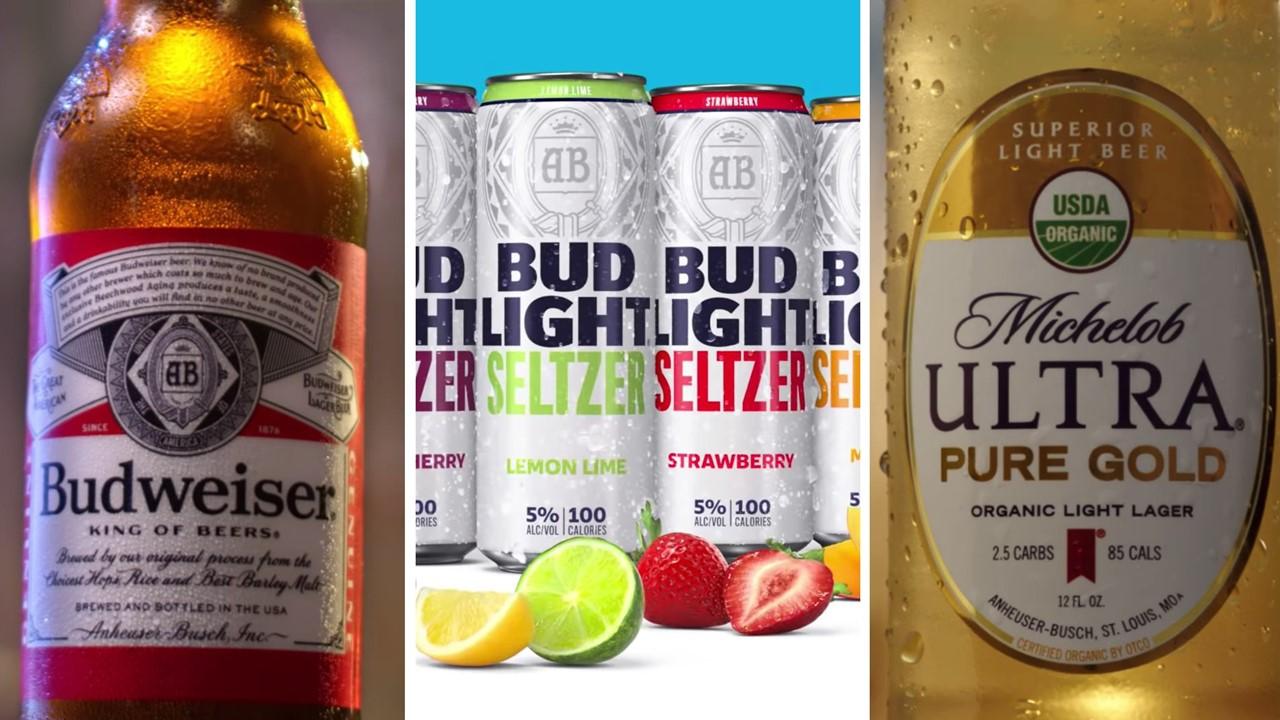 Article continues below advertisement
What beer brands does Anheuser-Busch InBev own?
AB InBev or Anheuser-Busch InBev SA/NV is a multinational brewing company based in Leuven, Belgium. It's the world's largest brewer. It engages in the production, distribution, and sale of beer, alcoholic beverages, and soft drinks worldwide. The company was founded in 2008.
AB InBev has a very wide portfolio of beer brands, totaling nearly 500 brands. Its popular brands include Budweiser, Michelob, Stella Artois, Cass, Corona, Hoegaarden, Castle, Castle Lite, Bud Light, Skol, Brahma, Quilmes, Michelob, Harbin, and Sedrin brands.
Article continues below advertisement
AB InBev's largest shareholders
Broadly private companies hold 42.6 percent of AB InBev (BUD), while the general public, institutions, public companies, and individual insiders own 26.1 percent, 21.1 percent, 10 percent, and 0.2 percent of the company, respectively.
Currently, Stichting Anheuser-Busch InBev is the company's largest shareholder with 39.2 percent of the shares outstanding. With 7.8 percent and 3.5 percent of the shares outstanding, respectively, Eugenie Patri Sebastien SA and Anheuser-Busch InBev SA/NV are the second and third-largest shareholders.
Article continues below advertisement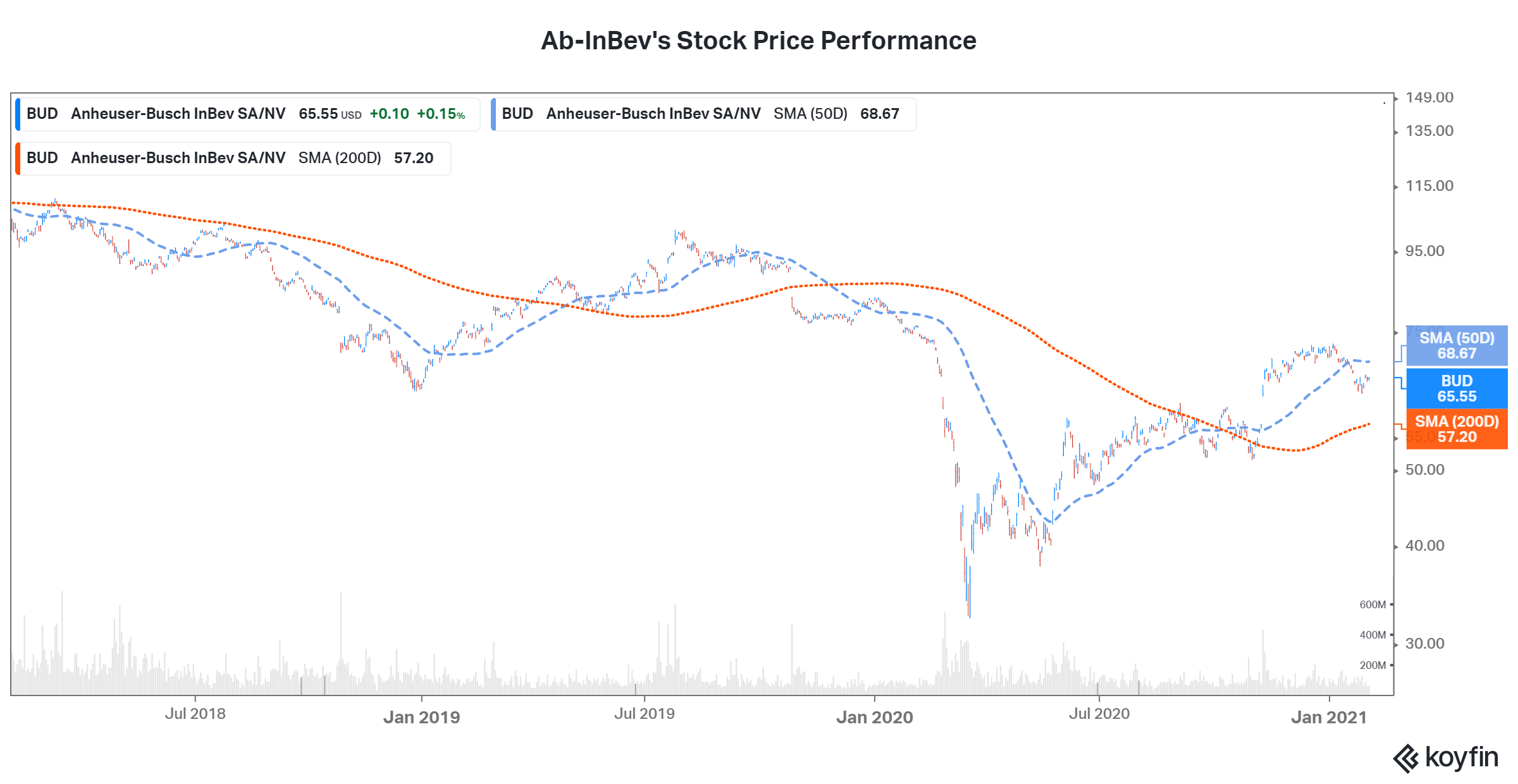 Is AB InBev stock a good buy?
AB InBev stock has declined by 6 percent YTD after declining by nearly 15 percent in 2020. The above chart shows the company's stock price performance over the last three years and how the stock has mostly trended in a downward direction.
Article continues below advertisement
Last year, the company was impacted by the COVID-19 pandemic. Restaurants and bars were closed due to lockdowns. In general, the company's growth is in a state of decline due to consumers' changing preferences for alcoholic beverages. People prefer low-calorie drinks and are flocking to drinks like hard seltzer.
AB InBev has also responded to consumers' changing tastes by launching several products like low-calorie drinks and non-alcoholic beers. On Feb. 4, it announced a $1 billion investment in production facilities in the hard seltzer push. Still, the company faces significant challenges in appealing to the new generation, which prefers hard seltzers and other alcoholic drinks over beers.
Article continues below advertisement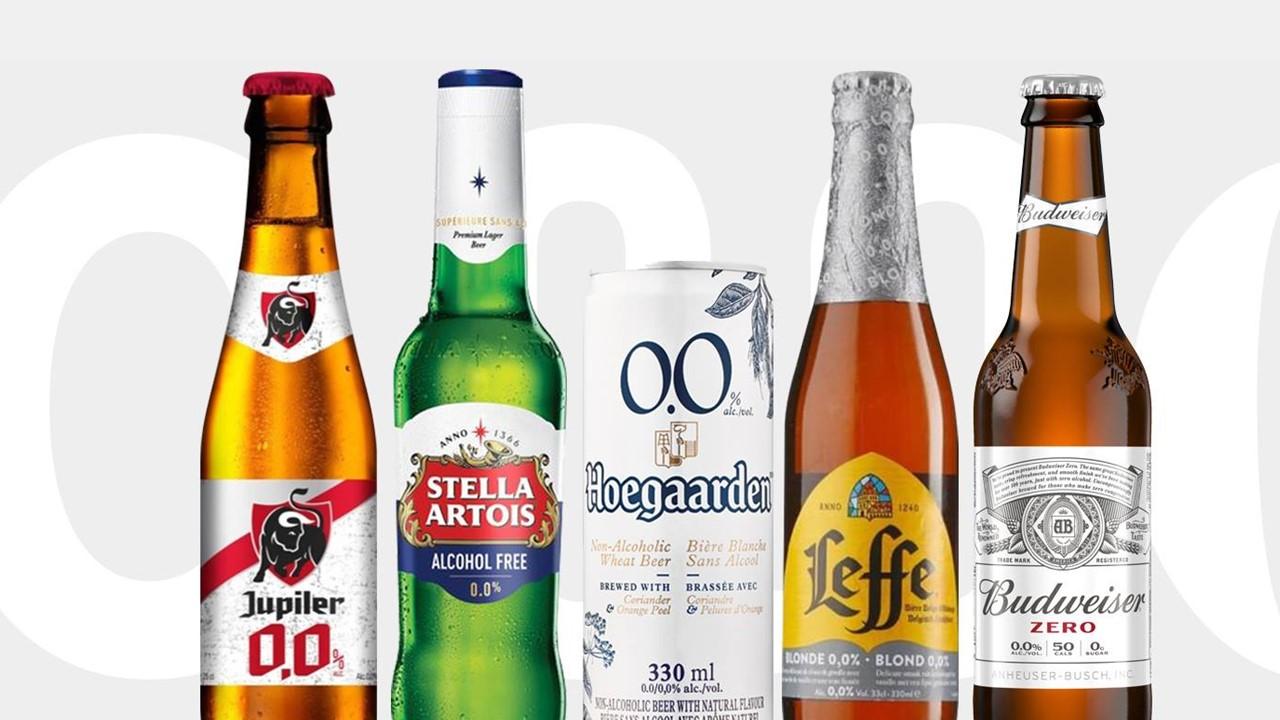 Also, AB InBev has a large debt load. The company's debt escalated with the acquisition of SABMiller in 2016. AB InBev has divested assets to pay down its debt. While that has worked, the company is still heavily indebted. AB InBev had to suspend its dividends in 2020 to preserve cash and stop its balance sheet from getting worse. Its net debt-to-EBITDA is still close to 4.5x compared to the company's target ratio of 2x.
Article continues below advertisement
Despite the above-mentioned concerns, BUD stock still trades at a rich valuation of 13.8x the last-12-month EV-to-EBITDA multiple. In comparison, Molson Coors Beverage Company (TAP) is trading at 8.4x its last-12-month EV-to-EBITDA multiple.
The aforementioned factors make it really difficult to like AB InBev stock in its current form. Management is trying hard to break out of this structural decline phase and deleverage its balance sheet to emerge stronger. However, investors should steer clear of AB InBev right now. They should watch for any change in the company's fundamentals.