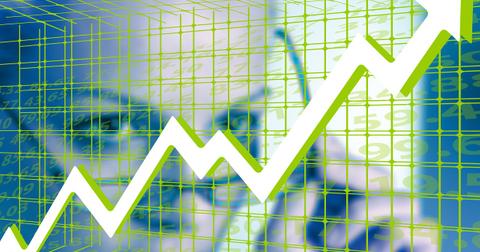 Will Tesla's Q2 Results Push It into the S&P 500?
By Anuradha Garg

Updated
Tesla stock could see another leg up if it gets included in the S&P 500 Index.
Elon Musk's leaked email to employees
On Tuesday, Tesla (NASDAQ:TSLA) CEO Elon Musk sent an email to its employees. The email said, "breaking even is looking super tight." Musk is known for sending such emails to employees before the quarter-end push for deliveries. The "leaked email" was shared with CNBC. In the email, Musk also urged the employees to "go all out" with vehicle production and deliveries. However, we don't know if the breakeven is related to the net profit or some other metric.
Tesla's Q2 deliveries
The company will likely report the second-quarter deliveries this week. In the last quarter, Tesla delivered a total of 88,400 electric cars. Earlier, the company guided for deliveries of 500,000 vehicles in the second quarter. However, following the lockdowns and factory shutdowns due to COVID-19, the company walked back on that guidance.
Inclusion in the S&P 500
During the first quarter of 2020, Tesla reported a net profit, which was its third consecutive positive earnings. One of the big catalysts for Tesla stock would be its inclusion in the S&P 500 (NYSEARCA:SPY). The company's inclusion in the index could lead to passive investment vehicles benchmarked to the S&P 500. However, the company needs at least four consecutive quarters of profitability as well as other criteria. While Tesla meets most of the other criteria, profitability still remains a big unknown.
Tesla needs Q2 profitability for S&P 500 inclusion
Tesla was positive about achieving this feat. However, the situation changed due to the lockdown. The company's factory in Fremont had to stay closed for more than a month. Tesla's backlog of inventory might help, which will likely be delivered in the second quarter. Also, the company could save on some costs due to furloughed employees, pay cuts, and other cost savings amid the shutdown. However, we don't know if these factors will be able to offset the losses due to shutdown.
Wild ride for EV stocks this year
Will Tesla make it into the S&P 500?
In this red hot EV market, Tesla's market capitalization has risen to rank second in the auto sector. Telsa is only ranked lower than Toyota. However, the company hasn't shown a full year of profits or four consecutive quarters of profitability, which could lead to another leg up in its stock price. As mentioned by Musk, since the breakeven looks "super tight," so does Tesla's inclusion in the S&P 500.