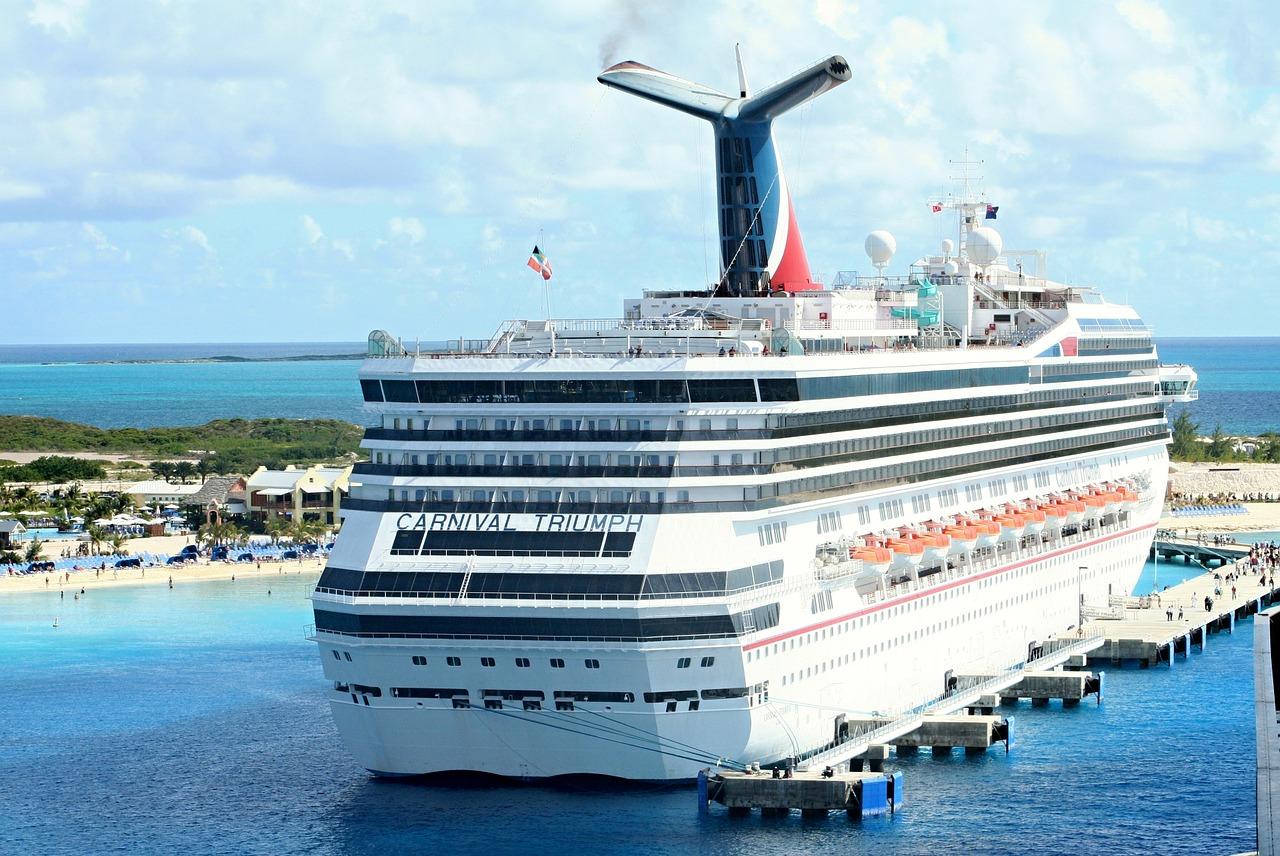 Why Carnival Stock Is a Compelling Investment Case
By Ambrish Shah

Jul. 24 2020, Updated 12:07 p.m. ET
On Thursday, Carnival stock fell 4.8% and closed at $14.58 with a market cap of $10.6 billion. The US continues to see a surge in coronavirus cases. More infections could delay the economic recovery.
Article continues below advertisement
However, investors might want to consider Carnival stock. The world's largest cruise operator will likely overcome the headwinds from the coronavirus pandemic. As a result, the stock pullback provides a long-term investment opportunity. 
Carnival will likely bounce back when it restarts operations after the pandemic. On Thursday, the company said that its Germany-based cruise line AIDA Cruises will restart sailing operations next month. According to a MarketWatch report, "AIDAperla will set sail on Aug 5 from Hamburg, followed by AIDAmar on Aug. 12 from Rostock-Warnemünde and AIDAblue on Aug. 16 from Kiel. Books for the cruises start Thursday. The restart will be the first since operations were paused industry wide in mid-March as a result of the COVID-19 pandemic."
Article continues below advertisement
Analysts' recommendations and target price
Currently, analysts have been following a "wait and see" approach for Carnival stock. Among the 20 analysts covering the stock, 65% recommend a "hold" based on the data compiled by Thomson Reuters. Meanwhile, 20% recommend a "buy" and 15% recommend a "sell."
Wall Street analysts' consensus target price of $16.86 per share implies an upside of 15.6% based on Carnival's closing price of $14.58 on Thursday. The consensus target price for the stock has fallen from $18.49 in June—a reduction of 8.8%. 
Article continues below advertisement
On Thursday, Wells Fargo analyst Timothy Conder increased its target price on Carnival stock to $12 from $5. Conder maintained the "underweight" rating on the stock, according to TheFly. In a note to clients, the analyst said, "Carnival's equity risk/reward remains negatively skewed as Street estimates through 2022 remain too high versus his below consensus outlook in light of recent COVID resurgences and fall/winter risks, optimistic expectations of demand re-ramping, suppression of revenue recovery from 25% bonus FCCs, and proportion of recovery earnings accruing to debt holders."
Growth projections for Carnival
In the first quarter of fiscal 2020 (quarter ended February), Carnival reported an adjusted EPS of $0.22 compared to $0.49 in the first quarter of fiscal 2019. The adjusted EPS missed analysts' consensus expectation of $0.26. Carnival reported total revenue of $4.78 billion—a growth of 2.5% from the same quarter last year. The company beat analysts' consensus sales expectation of $4.68 billion.
Article continues below advertisement
Wall Street analysts expect Carnival to report an adjusted EPS of -$2.26 on revenue of $391.3 million in the second quarter. Analysts also expect the company's total revenues to fall by 65.3% YoY (year-over-year) in fiscal 2020 to $7.2 billion. The total revenues could increase by 77.0% YoY to $12.8 billion in fiscal 2021. Meanwhile, the adjusted earnings will likely fall from $4.40 per share in fiscal 2019 to -$5.40 per share in fiscal 2020. Analysts expect an adjusted EPS of -$1.34 in fiscal 2021. 
Stock returns
Carnival's stock price has fallen 10.9% in the trailing five-day period, while it has fallen 68.3% in the trailing 12-month period. The stock is trading 71.9% below its 52-week high of $51.94 and 86.9% above its 52-week low of $7.80. So far this year, the stock has fallen 71.3% as of Thursday.
Article continues below advertisement
 Yesterday, Carnival stock was trading 14.6% below its 20-day moving average of $17.08. Meanwhile, the stock is trading 10.8% below its 50-day moving average of $16.34 and 18.5% below its 100-day moving average of $17.89.
Carnival stock has an upper Bollinger Band level of $20.49, while its middle Bollinger Band level is $17.08. On Thursday, the stock closed near its lower Bollinger Band level of $13.67, which suggests that it's oversold.