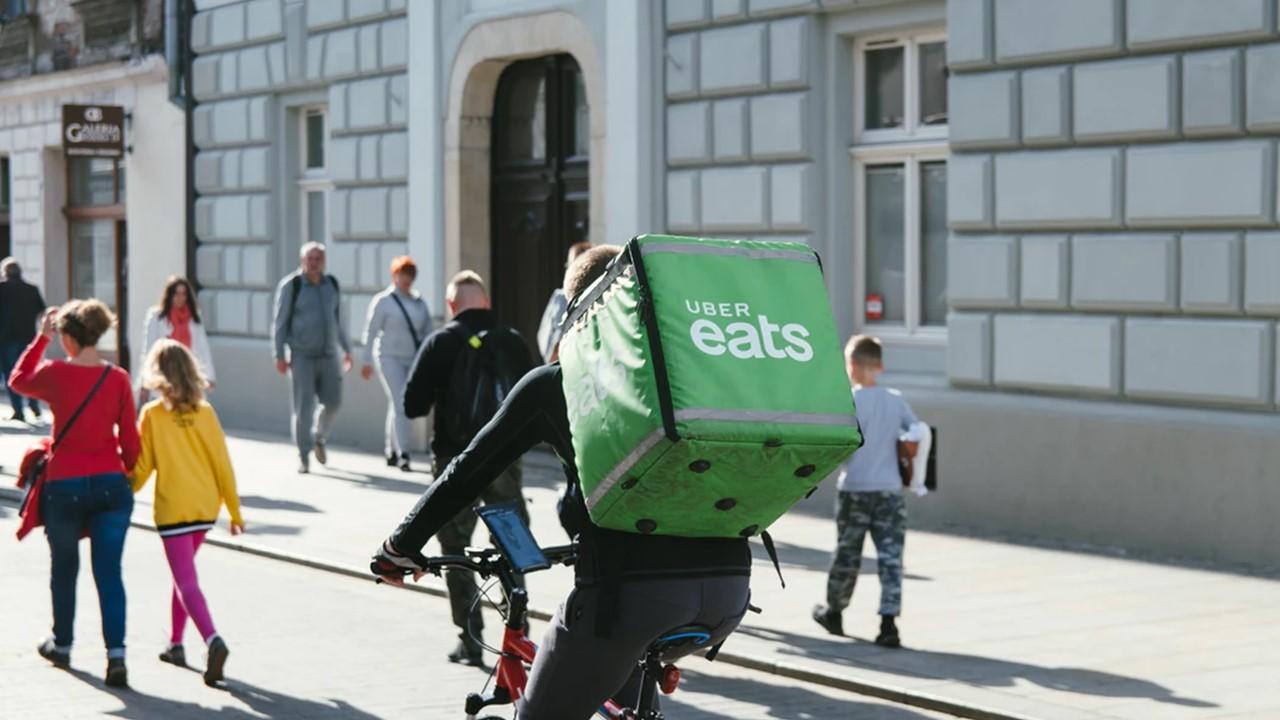 Uber CEO Dara Khosrowshahi Talks Profit after Postmates Buy
By Ruchi Gupta

Jul. 24 2020, Updated 12:54 p.m. ET
Delivering profit has been an elusive target for Uber Technologies (NYSE:UBER) for a long time. However, the target might change after Uber acquires online food delivery rival Postmates. Uber CEO Dara Khosrowshahi thinks that profitability is within striking range.
Article continues below advertisement
Investors bid up Uber shares early this year after Khosrowshahi moved the company's profit target forward. In February, Khosrowshahi said that Uber would turn a profit in the fourth quarter of 2020. The estimate was before coronavirus pandemic struck the US. The outbreak led to lockdowns and millions of people losing their jobs. In May, Uber dropped its 2020 profitability target. The company's core rides business came under pressure amid the pandemic.
According to a CNBC report, Uber is confident about turning a profit in 2021. Khosrowshahi said that acquiring Postmates raised Uber's chances of turning a profit next year. The company will acquire Postmates for $2.65 billion in an all-stock transaction.
Article continues below advertisement
Uber plans to expand in food delivery with Postmates
Postmates controls 8.0% of the US online food delivery market, according to Second Measure estimates. Uber Eats, Uber's food delivery brand, has 23% of the market, while DoorDash has a 44% share. Therefore, Uber is on track to become the second-largest food delivery provider in the US with a 31% market share. According to Khosrowshahi, achieving scale will be important to bring the food delivery unit Eats to profitability.
Uber's core rides business is already profitable. The burden has been the company's smaller businesses like Eats. Therefore, Uber needs on the Postmates deal to grow the Eats unit's scale and accelerate its march to profits. Previously, the company tried to acquire GrubHub, which has a bigger market share than Postmates, to bolster the Eats division's scale. Uber lost the contest for GrubHub to Europe-based Just Eat Takeaway.
Article continues below advertisement
Uber stock could rise 75% more from the current level
Notably, Postmates filed for an IPO before it agreed to the deal with Uber. Postmates also explored selling to a special purpose acquisition company like the one Bill Ackman is setting up. Postmates might be out of IPO stage, but you can look at Palantir Technologies' IPO. Palantir counts Facebook director Peter Thiel among its investors.
Finally, Uber stock has gained 10% this year and 26% over the past three months. The stock has pulled up 140% from its pandemic lows reached in March. Wall Street's target prices show that Uber shares could rise more than 75% from the current level to reach $58 apiece.