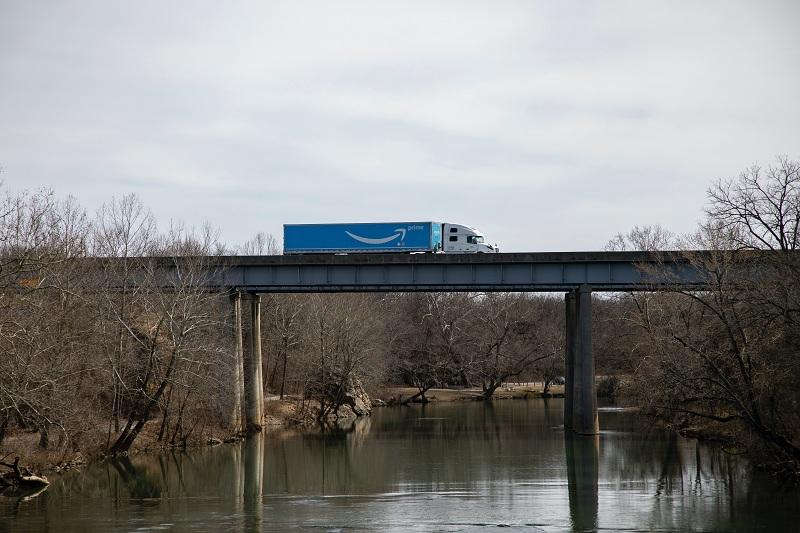 Sorry Jeff Bezos, Walmart Could Challenge Amazon Prime
By Ruchi Gupta

Sep. 4 2020, Updated 6:54 a.m. ET
Article continues below advertisement
Credit Suisse conducted a survey and found a huge consumer interest in Walmart's Prime option. About two-thirds of the people who took part in the survey said that they would subscribe to Walmart+, according to a report from Barron's. The interest in Walmart+ is even higher among consumers in the 18–44 years old age bracket, which is a key spending group in the retail world. 
Walmart+ to arrive amid Amazon Prime Day delays
Notably, Walmart+ will land at a time when Jeff Bezos delayed this year's annual Prime Day shopping event. Amazon uses Prime Day deals to entice more shoppers to sign up for Prime membership. The company usually hosts Prime Day in July. However, the event will be in October this year due to the COVID-19 pandemic. Amazon Prime Day will be after Jeff Bezos appears before a Congress panel reviewing antitrust practices.
Article continues below advertisement
Despite the 2020 Prime Day delay, it won't be easy for Walmart to challenge Amazon's Prime service. After starting in 2005, Amazon Prime has more than a decade of experience. Prime already has more than 150 million subscribers even before Walmart+ leaves the gate. 
Second, the Credit Suisse study found that consumers like Prime's delivery turnaround. As a result, the burden will be on Walmart to offer a competitive if not faster delivery time compared to Amazon. Amazon has continued to invest in speeding up its delivery time for Prime shoppers. The company wants to encourage shoppers to spend more and remain loyal.
Article continues below advertisement
Subscription revenue projections
Amazon raked in $19.2 billion in subscription services revenue in 2019. The revenue was mainly from the Prime membership fee. Overall, it will take a long time for Walmart+ to reach that level. KeyBanc projects that Walmart+ will initially drive $2.0 billion in subscription revenue annually. The projection assumes that Walmart+ draws 15 million members and a 15% annual churn.
Nevertheless, investors have been piling into Walmart stock. Walmart+ could challenge Amazon's e-commerce dominance. Walmart shares rose 2.66% on Thursday, which brought the year-to-date gain to 7.50%. However, Amazon stock has had a better run with over a 72% gain this year. Amazon's surging stock price has helped Jeff Bezos cement his position as the world's richest man. The billionaire has added over $73 billion to his net worth this year to $188 billion in total.