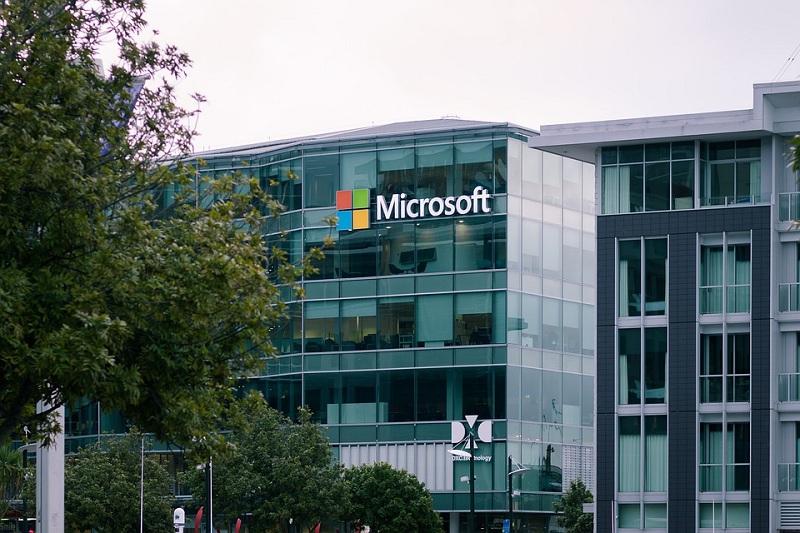 Slack Sues Microsoft: What Does Wall Street Say About the Stocks?
Slack Technologies said yesterday it had filed an antitrust complaint against Microsoft. Slack bypassed U.S. regulators to lodge its grievances about Microsoft with the European Commission, the European Union's executive arm.
Article continues below advertisement
Slack accuses Microsoft of unfair competitive practices
Slack's complaint with the EU is aimed at Microsoft's Teams app. Teams competes with Slack's namesake app in the workplace chat and collaboration software market, which is on course to hit $18.3 billion in annual sales in 2026, up from $8.5 billion in 2018. Since it is a fast-growing market, the competition is intense. The coronavirus pandemic has boosted workplace chat and videoconferencing app demand as people switch to working remotely.
Other workplace collaboration and chat software providers include Cisco, which has WebEx, and Zoom Video, which offers online videoconferencing. The others are Google, with Google Meet, and Facebook with Messenger Room.
Slack has complained that the multinational tech company is applying unfair practices. Specifically, Slack faults Microsoft's building of Teams app with its dominant Office products. It believes that bundling Teams with Office is an attempt by Microsoft to shield Teams from fair competition.
But Microsoft has rejected Slack's claims. According to Microsoft, Slack's fortunes have been shrinking in the coronavirus pandemic because its app lacks a videoconferencing function.
Article continues below advertisement
EU has been aggressive when it comes to antitrust issues
The EU has proved to be aggressive on antitrust matters, which may explain why Slack took its complaint about Microsoft there first. The European Commission's antitrust office has hit Google with nearly $10 billion in antitrust fines in the past three years.
Spotify has also taken complaints about Apple before the EU's antitrust regulator. The companies compete in the online music streaming market. According to Spotify, Apple is being unfair by taking a cut of its sales booked through its App Store.
Antitrust issues aside, what about the stocks?
Slack and Microsoft stocks have both been on fire this year. Slack stock is up 38 percent, while Microsoft has gained 34 percent. Slack's antitrust complaint came the day Microsoft reported its June quarter earnings and beat forecasts.
Among the analysts covering Microsoft, 91 percent recommend buying the stock, while 9 percent recommend holding it. At $212 per share currently, Microsoft stock may have a 20 percent upside based on analysts' $260 peak target price.
Last week, FBN Securities initiated coverage on Slack stock with an equivalent of a buy rating. According to FBN, Slack may be equipped to defend its turf against Microsoft. FBN's $45 target price for Slack stock implies a 45 percent upside from the stock's current price of $31. Last month, Goldman Sachs raised its target price for Slack stock to $31 from $30, but maintained its sell rating.