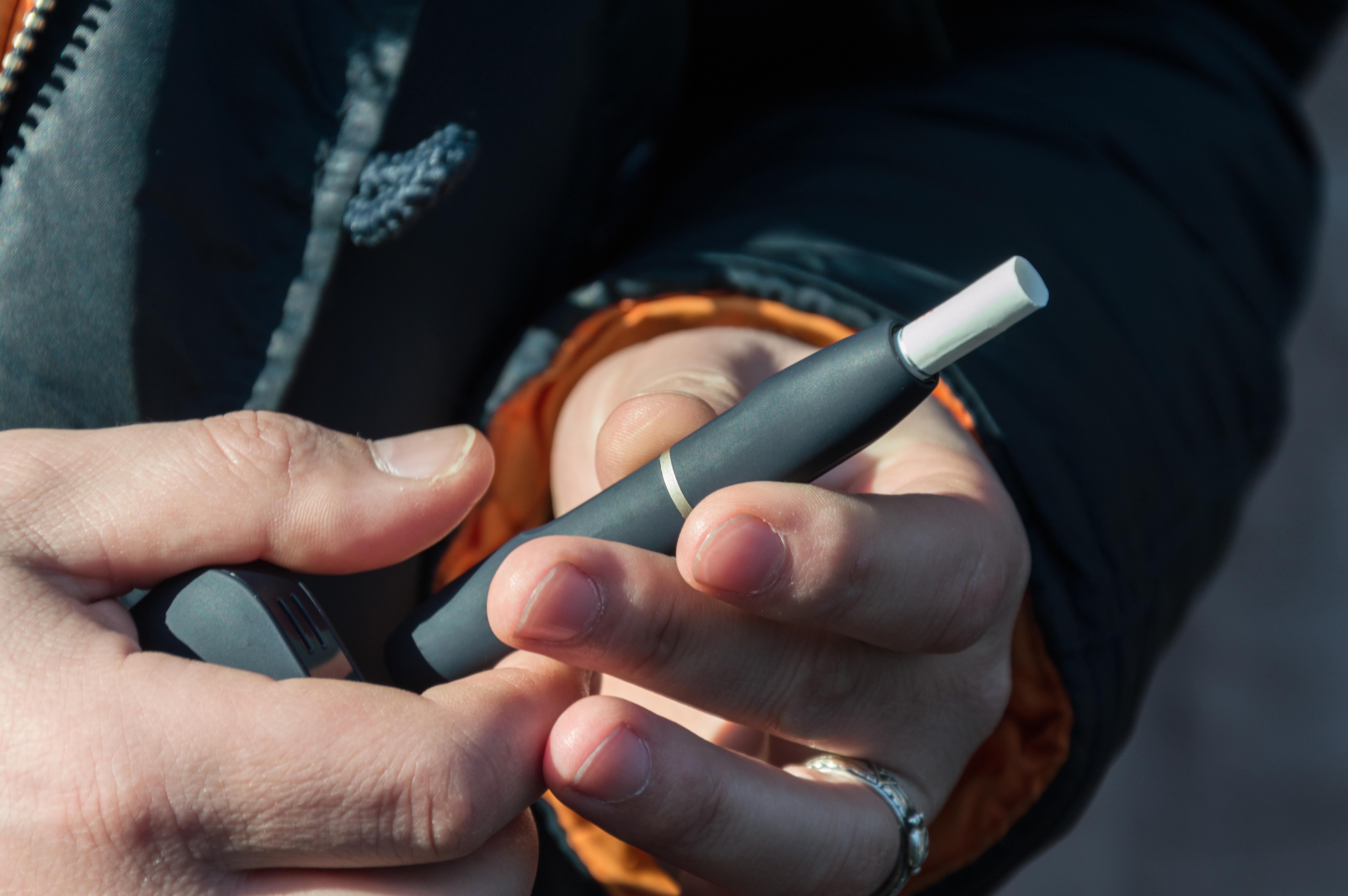 Philip Morris Stock Rises after FDA Approves IQOS
By Rajiv Nanjapla

Jul. 24 2020, Updated 1:05 p.m. ET
On Tuesday, the FDA authorized Philip Morris's IQOS, an electrically heated tobacco unit, to be marketed as an MRTP (modified risk tobacco product). IQOS is the first and only electronic nicotine product to get authorization from the FDA to be marketed as an MRTP. The company claims that the product is fundamentally different from other tobacco products and also a better choice for smokers.
Article continues below advertisement
The FDA stated that IQOS heats tobacco and doesn't burn it. The process significantly reduces the production of harmful chemicals. Smokers will be less exposed to harmful chemicals by switching completely to IQOS. The FDA concluded that IQOS could benefit tobacco users and non-tobacco smokers based on the current evidence. 
Responding to the FDA approval, Philip Morris CEO André Calantzopoulos said, "The FDA's decision is a historic public health milestone. Many of the tens of millions of American men and women who smoke today will quit—but many won't. Today's decision makes it possible to inform these adults that switching completely to IQOS is a better choice than continuing to smoke.
Article continues below advertisement
 FDA determined that scientific studies show that switching completely from conventional cigarettes to IQOS reduces exposure to harmful or potentially harmful chemicals." 
IQOS in the US
In April 2019, Philip Morris (NYSE:PM) received pre-market tobacco authorization marketing approval for its IQOS from the FDA. After the approval, the company started selling the product in the US. In March 2020, the company submitted a supplemental pre-market tobacco product application for its IQOS 3 device.
Philip Morris wanted to get 40 million smokers across the world to switch to IQOS by 2025. As of March 31, the company estimated that 10.6 million people have completely quit smoking and shifted to IQOS.
Article continues below advertisement
Philip Morris's stock performance
Investors expect the FDA ruling to boost Philip Morris's IQOS sales. Also, the ruling could strengthen Philip Morris's position in the smoke-free segment. On Tuesday, the stock rose to a high of $73.21 before closing at $72.94—a rise of 3.3% from the previous day's closing price. Meanwhile, the company has lost 14.3% of its stock value this year. 
Although Philip Morris reported an impressive first-quarter performance, the stock declined due to a weaker outlook. The company's management withdrew its 2020 guidance. However, management provided its second-quarter guidance. The guidance fell short of analysts' expectations, which led to a fall in the company's stock price. 
So far, Philip Morris has underperformed the broader equity markets. The S&P 500 Index has declined by just 3.0% during the same period. Meanwhile, Altria Group (NYSE:MO) has fallen by 20% YTD. To learn more about the company's growth prospects, read Why Philip Morris Looks Attractive at These Levels.