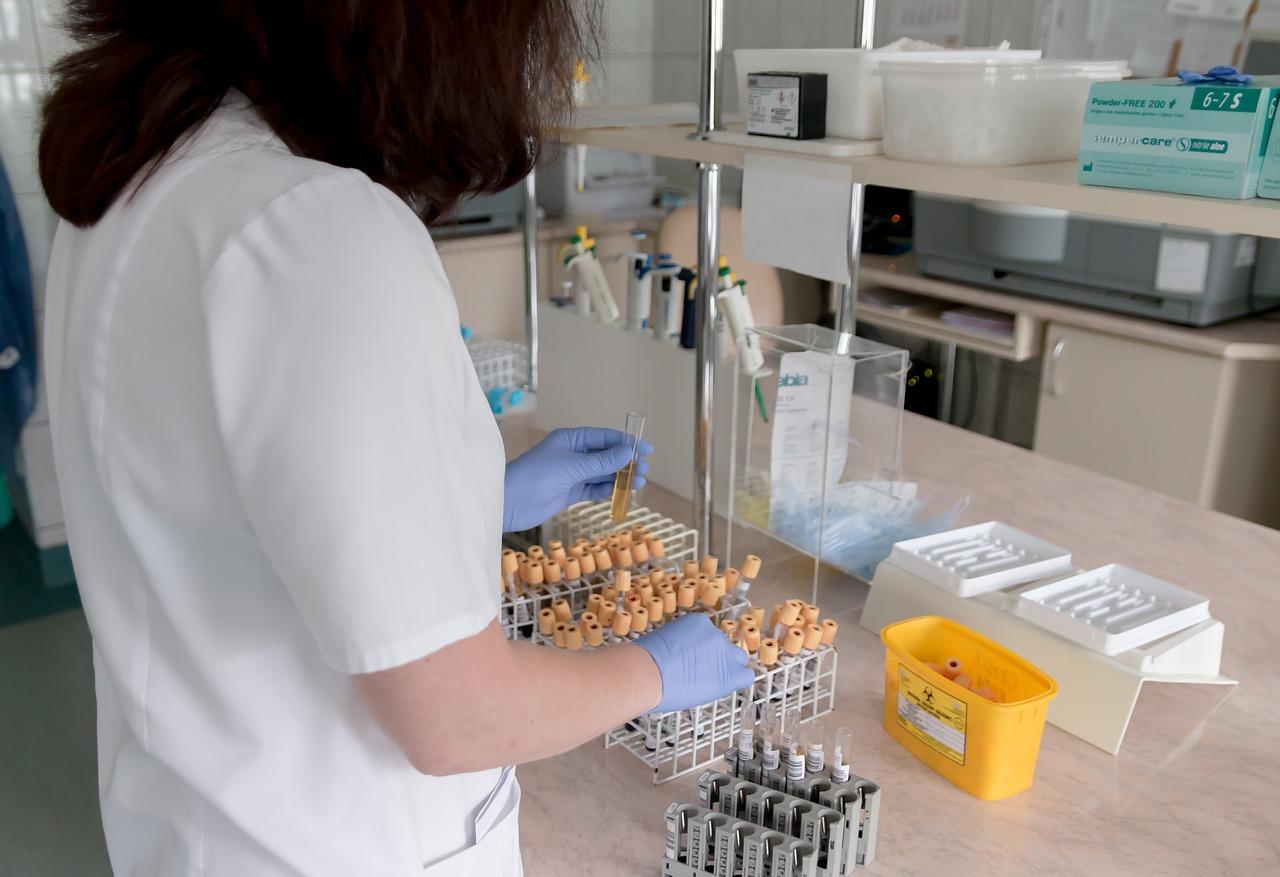 Pfizer Soars Due to Hopes about a Coronavirus Vaccine
Pfizer (NYSE:PFE) stock rose 2.4% in pre-market trading at 7:51 AM ET today. The stock rose on reports that the company's experimental COVID-19 vaccine showed positive results. Pfizer has been developing the vaccine in partnership with BioNTech.
According to a MarketWatch report, BioNTech and Pfizer said, "24 participants in the Phase 1/2 clinical trial who received two doses of the lower-dose vaccines developed neutralizing antibodies, an indicator that the experimental vaccine can generate antibodies at the same level or higher than those seen in convalescent sera, which is collected from people who have recovered from COVID-19."
Pfizer, BioNTech, and other biotechnology companies, including Moderna, AstraZeneca (NYSE:AZN), and Novavax, (NASDAQ:NVAX), have been racing to develop coronavirus vaccines.
Article continues below advertisement
Pfizer's growth projections
In the first quarter, Pfizer reported an adjusted EPS of $0.80 compared to $0.85 in the first quarter of 2019. The adjusted EPS beat analysts' consensus expectation of $0.73. Pfizer generated sales of $12.03 billion—a reduction of 8.3% from the same quarter last year. The pharma company beat analysts' consensus sales expectation of $11.87 billion.
Wall Street analysts expect Pfizer to report an adjusted EPS of $0.67 on revenues of $11.65 billion in the second quarter. Wall Street analysts also expect Pfizer's revenues to fall by 5.3% YoY (year-over-year) in 2020 to $49.02 billion. The sales could rise by 3.6% YoY in 2021 to $50.8 billion. The adjusted earnings will likely fall by 2.4% YoY in 2020 to $2.88 per share. However, the profits could rise by 7.3% YoY to $3.09 per share in 2021.
Analysts' recommendations and target price
Among the 17 analysts tracking Pfizer stock, one recommends a "strong-buy," six recommend a "buy," and ten recommend a "hold." None of the analysts recommend a "sell." Wall Street's mean target price on the stock is $40.04, which implies an 18.7% gain from the current level of $33.74. The consensus target price for the stock has fallen from $40.46 in June—a decline of 1%.
Stock returns
Pfizer stock rose 3.2% on Wednesday and ended the day at $33.74 with a market cap of $187.4 billion. Notably, the stock is trading 23.9% below its 52-week high of $44.35 and 21.0% above its 52-week low of $27.88. On a year-to-date basis, Pfizer stock has fallen by 13.9% as of Wednesday.
Based on the closing price on Wednesday, Pfizer stock was trading 0.2% below its 20-day moving average of $33.81. The stock is also trading 6.3% below its 50-day moving average of $36.02 and 3.6% above its 100-day moving average of $35.01. Pfizer's 14-day relative strength index number is 46. The number indicates that the stock isn't overbought or oversold.
Pfizer has an upper Bollinger Band level of $36.67. The company's middle Bollinger Band level is $33.81, while its lower Bollinger Band level is $30.95. On Wednesday, the stock closed near its middle Bollinger Band level, which also indicates that it isn't overbought or oversold.
At 9:03 AM ET today, Moderna, AstraZeneca, and Novavax shares have returned -1.77%, 0.53%, and -3.39%, respectively. However, the S&P futures and the Dow futures rose 1.32% and 1.72%, respectively. Read S&P 500: Why Jim Cramer Sees a 'Make-or-Break Moment' to learn more.