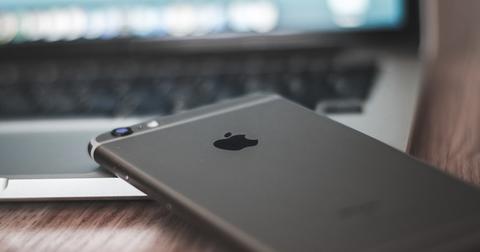 Norway's Top Bank Scoops Up More Apple Stock
By Ruchi Gupta

Updated
Apple (NASDAQ:AAPL) stock has emerged as investors' darling in the technology sector this year. Investors have piled into Apple in recent months on the strength of the company's services business. The company is on the verge of hitting a services revenue milestone this year.
Growing optimism around the iPhone business is also driving interest in Apple stock. The iPhone SE became a quick hit thanks to its competitive price and features. Costing just $399 and eligible for installment purchase, the iPhone SE is priced well for the pandemic-hit market. Additionally, Apple plans to release its first slate of 5G iPhones this year, which could help it catch up with Samsung and Huawei in the 5G-capable handset market.
Norway's DNB bank increases investment in Apple stock
Norway's biggest bank by assets, DNB, is one of the investors jostling to increase exposure to Apple stock. DNB purchased 114,039 more Apple shares in the second quarter of 2020, bringing its total to 638,357 Apple shares.
But it wasn't just Apple stock that caught DNB's eye. The bank also scooped up more shares of telecom giant AT&T (NYSE:T) and drugmaker Gilead Sciences (NASDAQ:GILD). It bought 24,713 AT&T shares in the second quarter, bringing its total to 903,057, and 59,282 Gilead shares, raising its holding in the pharmaceutical company to 340,274 shares. Gilead's remdesivir, being studied as a potential coronavirus disease treatment, is being stocked up on.
Apple stock took a blows in this year's first quarter, at the height of coronavirus spreading. The pandemic forced Apple to close its retail stores, affecting demand for its hardware. It's even had to close some of the stores it reopened. The situation led some investors to turn their backs on Apple stock. A cure or vaccine for coronavirus disease would bode well for Apple, as it would reduce some headwinds.
Court rules favorably for Apple in Irish tax case
Apple stock rose about 1% yesterday after the General Court of the European Union ruled in its favor in an Irish tax dispute. The court found no evidence that Apple enjoyed illicit tax benefits from the Irish government. In 2016, the EU's antitrust agency demanded about $15 billion in back taxes from Apple. The agency claimed that Apple and Ireland had entered a special tax arrangement that was unfair to other businesses.
However, the general court's ruling is not final, as the antitrust agency could appeal to overturn it. For now, though, investors seem to believe that the favorable ruling bodes well for Apple stock. The company could recoup the $15 billion set aside for the tax issue if the general court's ruling stands, and use the cash to fund its stock repurchase program.
This year, at $390 a share, Apple stock has gained more than 33%. Analysts' price targets suggest Apple stock could rise 15% from its current level to hit $450.