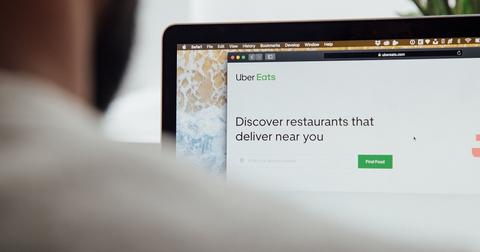 Loss-Making Uber Freight Is Seeking Investors
By Ruchi Gupta

Updated
Uber Technologies is seeking investors to inject cash into its Uber Freight unit, according to Bloomberg. Uber Freight, the ride-hailing giant's freight division, launched in 2017 to connect shipping companies with truck drivers. With its headquarters in Chicago, Uber Freight operates as a broker in that connection.
Article continues below advertisement
Uber Freight seeks to raise about $500 million for the unit. An investment would value the division at $4.0 billion or 7.0 percent of Uber's overall valuation of $57 billion.
Alphabet's Waymo currently competes with Uber in ride-hailing and has also set its sights on the freight market. In the freight market, Waymo operates Waymo Via.
Uber Freight is currently seeking external investors, as Waymo has also opened up to external investment. Waymo, which has started taking money from external investors and has raised $3.0 billion this year. The company is accepting external investments as it works toward a possible IPO. 
Article continues below advertisement
Uber Freight and Jio Platforms fundraising
The identities of investors Uber Freight is in talks with aren't currently known. However, Uber, as a whole, has attracted investments from SoftBank and private equity companies TPG Capital and General Atlantic.
TPG and General Atlantic have also recently invested in Jio Platforms, a unit of Mukesh Ambani–led Reliance Industries. Jio operates the largest wireless network in India, with nearly 400 million subscribers.
Article continues below advertisement
Uber's side operations are still losing money
Uber Freight's revenue rose 57 percent YoY to $199 million in the first quarter. However, the business is still losing money. Uber Freight's loss widened to $64 million from $29 million a year ago. The division is one of Uber's side businesses as it works to diversify its revenue source. Another side business is Uber Eats, an online food ordering and delivery service.
Uber Eats is also losing money. The business suffered a loss of $313 million in the first quarter, which rose from a $309 million loss a year ago. However, the revenue in the Eats division jumped 120 percent YoY to $527 million in the first quarter. The demand for food delivery has spiked amid the coronavirus pandemic, which boosted Uber Eats' business. The losses in Uber Freight and Uber Eats resulted in a companywide loss of $2.9 billion in the first quarter.