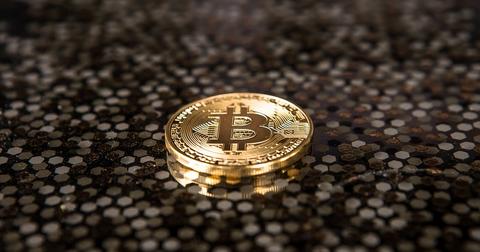 Keep One Eye on Bitcoin and the Other on Square Stock
By Ruchi Gupta

Updated
Square (NYSE:SQ) is the other company that Twitter (NYSE:TWTR) CEO Jack Dorsey runs. So far, investors have liked Square stock more than Twitter stock this year. Square stock has gained more than 80% in 2020 and nearly 150% over the past three months. Although Twitter stock has risen 34% over the past three months, it has fallen 4.0% for the year.
Article continues below advertisement
While Twitter focuses on the social media business, Square is a financial technology company. Square wanted to allow merchants to accept card payments so they don't miss sales. However, the company's business has expanded. The company also provides business loans and helps merchants with payroll management and tax reporting issues. Square has secured a regulatory license that allows it to set up an industrial bank to expand its loans business. 
Also, Square has entered the consumer finance space with a product called "Cash App." People can do more with Cash App. They can send and request money as well as pay for purchases online and in stores. Cash App comes with a debit card called "Cash Card" that lets users withdraw funds from ATMs. Also, the app has a feature that lets people invest in stocks and buy or sell bitcoin.
Article continues below advertisement
In the first quarter of 2020, the Cash App bitcoin trading service generated $306 million in revenue for Square. The Cash App bitcoin trading service revenue jumped almost 370% from the same period last year. Square stock jumped nearly 10% after its first-quarter results showed huge growth in bitcoin revenue. 
Growing interest in bitcoin helps Square stock
So far, Square stock has been beating the market this year. While the shares have gained over 80% year-to-date, the S&P 500 Index has fallen more than 3.0% for the year.
Article continues below advertisement
Square plans to take Cash App to more countries, which should boost the bitcoin trading service. Currently Cash App has rolled out in the US and UK. Last month, Square acquired Verse, which is a Spanish company that offers Cash App-like services in more than a dozen European countries. Purchasing Verse gives Square an important platform to accelerate the Cash App roll out in Europe and beyond.