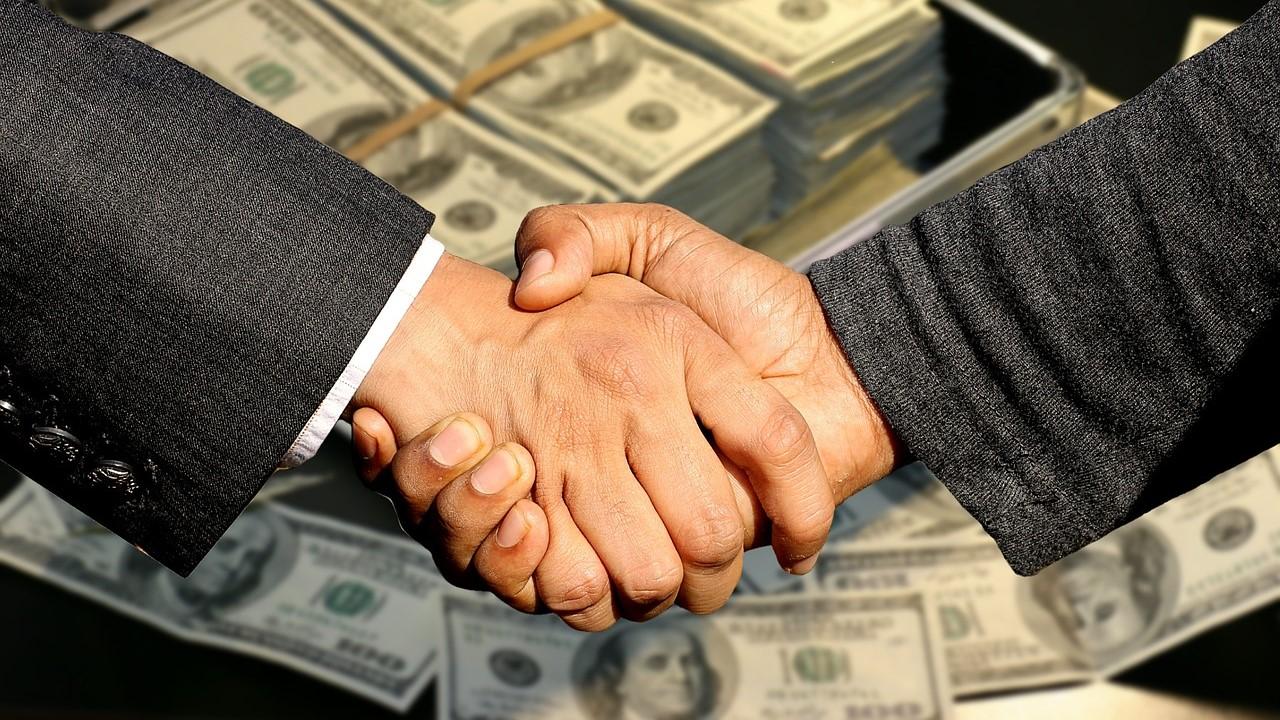 Jack Ma Sold Over $8 Billion in Alibaba Shares, Ant IPO Looms
By Ruchi Gupta

Sep. 4 2020, Updated 6:56 a.m. ET
Jack Ma and Jeff Bezos have a lot in common. For example, they founded the world's leading e-commerce companies—Alibaba Group Holding for Ma and Amazon.com for Bezos. They also sell shares in the technology giants they founded to fund other dreams.
Article continues below advertisement
Jack Ma sold about $8.2 billion worth of Alibaba shares over the past year, according to the company's regulatory filing. Notably, the shares have gained about 50% over the past year.
Last year, Alibaba said that Ma intended to sell millions in Alibaba shares to raise funds to support his charity work. Notably, Ma's charity work has supported education and healthcare efforts. He has donated toward the war against the coronavirus pandemic. 
Article continues below advertisement
Jack Ma stepped down as Alibaba's executive chairman in September 2019. He ceded operational control of the company to Daniel Zhang. Now, Zhang is Alibaba's chairman and CEO. Ma stepped down from the Japanese conglomerate Softbank last month. Softbank founder Masayoshi Son also stepped down from Alibaba's board last month. Ma and Son's exits from the companies' boards seemed to signal a split between the two billionaires.
Jack Ma holds a 4.8% stake in Alibaba stock
Before the last sale, Jack Ma's stake in Alibaba stock stood at 6.2%. Now, the stake has declined to 4.8%. The stake is worth about $33 billion at Alibaba's current share price of $252.
The other Alibaba executive selling shares alongside Ma was executive vice chairman Joseph Tsai. His stake in Alibaba has come down to 1.6% from 2.2% previously. Tsai made about $3.3 billion from selling Alibaba shares.
Article continues below advertisement
Jeff Bezos has also been selling Amazon shares. Bezos has sold nearly $7.0 billion worth of Amazon shares in recent transactions. The executive sells his shares to fund his Blue Origin space travel program. Notably, Jeff Bezos and Tesla CEO Elon Musk have competing space travel ambitions. The two billionaires also have a competing interest in the electric vehicle business, which sometimes makes them clash.
In addition to his Blue Origin space program, Bezos is involved in philanthropic efforts. For example, he will spend $10 billion to support climate change programs through the Bezos Earth Fund initiative.
Jeff Bezos's net worth of $184 billion makes him the world's richest man. Jack Ma's net worth of $51 billion makes him China's second-richest man after Tencent CEO Pony Ma.
Article continues below advertisement
Alibaba's Ant affiliate mulls IPO
Jack Ma selling Alibaba shares comes amid the Ant Group IPO plans. Ant Group, also called "Ant Financial," is Alibaba's financial services affiliate. The company operates Alipay, which is China's leading mobile payment services company. Ant also provides loans and wealth management services.
Ant is considering an IPO as soon as this year in Hong Kong. Recently, China tightened its grip in Hong Kong. Alibaba has a 33% stake in Ant and Jack Ma controls Ant Group.
Finally, Alibaba shares have gained about 20% this year. JD.com (NASDAQ:JD) and Pinduoduo (NASDAQ:PDD) shares have gained 77% and 133% this year, respectively. JD and Pinduoduo are Alibaba's top competitors in China's e-commerce market.