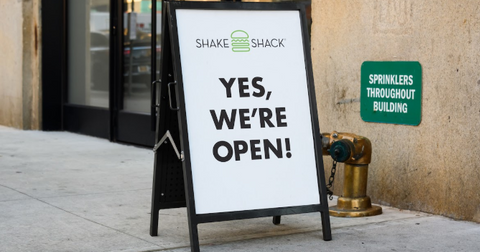 Why Shake Shack Looks Sketchy Before Its Q2 Earnings
By Rajiv Nanjapla

Updated
Shake Shack has been one of the underperformers in the restaurant space this year. The company has lost 11.6 percent of its stock value. On July 7, management announced that Shake Shack's same-store sales declined by 49 percent during the second quarter. So, the company's stock price fell due to weak second-quarter sales and a lower-than-expected performance in the first quarter. Shake Shack will likely report its second-quarter earnings after the market closes on July 30. Let's look at Shake Shack's sales performance and analysts' expectations.
Shake Shack's top line fell
On July 7, Shake Shack announced that its second-quarter sales came in at $91.8 million, which included $2.3 million in revenue from franchisees. The amount is 39.9 percent lower from $152.7 million in the second quarter of 2019. The company's same-store sales declined, which dragged its revenue down.
For the quarter, Shake Shack's same-store sales fell by 49 percent. The traffic declined by 60.1 percent, while the favorable price mix offset 11.1 percent of the declines. However, the company's same-store sales improved during the quarter. In April, May, and June, the company's same-store sales declined by 64 percent, 42 percent, and 42 percent.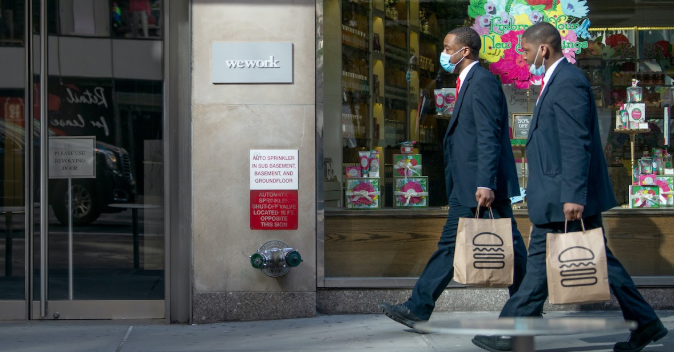 Shake Shack has a significant presence in New York City with approximately 20 percent of its sales coming from the region. The COVID-19 outbreak had a significant impact on the city. As a result, the pandemic hurt the company's second-quarter sales.
Amid the pandemic, six company-owned restaurants and 26 franchised restaurants were temporarily closed as of July 1. Opening new restaurants in the last four quarters offset some of the sales declines. During the second quarter, Shake Shack opened four company-owned restaurants despite the challenging environment.
Shake Shack to report a loss
Analysts expect Shake Shack to report a loss per share of $0.37 in the second quarter. The amount represents a significant decline from an EPS of $0.27 in the second quarter of 2019. Along with the sales decline, Shake Shack's bottom line could be lower due to the weaker EBIT margin, increased interest expenses, and the higher effective tax rate.
Shake Shack's EBIT margin could fall due to the sales deleverage from the negative SSSG and an increase in employee expenses due to the 10 percent temporary premium pay hike amid COVID-19.
On July 7, Shake Shack's management announced that its restaurants reported positive cash flow. However, at the enterprise level, the company was burning cash at $200,000 per week. Shake Shack's cash and cash equivalents were $184 million as of July 6. So, the company is adequately capitalized to withstand the crisis.
Analysts' recommendations for Shake Shack
Analysts have turned bearish since Shake Shack's update on July 7. MKM Partners has lowered its target price by $5 to $54, while Jefferies has lowered its target price from $50 to $45. As of July 23, analysts' target price is $51, which represents a fall of 3.2 percent from its current stock price. Among the 19 analysts that follow Shake Shack, 10.5 percent recommend a "buy," 78.9 percent recommend a "hold," and 10.5 percent recommend a "sell."
My take on Shake Shack
I'm bearish on Shake Shack. With a large part of the restaurants in New York City, I think that the recovery in Shake Shack's sales will take longer. The company owns and operates approximately 58 percent of its restaurants. So, lower sales will have a greater impact on Shake Shack's margins compared to companies that are highly franchised.
I think investors should avoid the stock for now and look for companies with strong growth prospects like Chipotle Mexican Grill. On July 22, Chipotle reported better-than-expected second-quarter earnings.