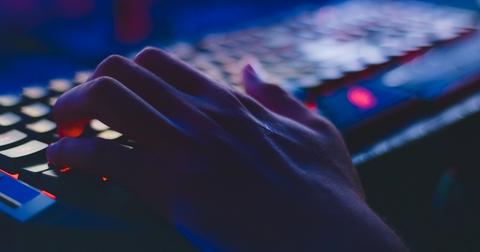 IBM Reports Earnings Today, Stock Trading at 21 Percent Discount
By Ruchi Gupta

Updated
IBM plans to report its second-quarter earnings after the close of trading today.
The company's earnings report comes at a time when the stock price is down 7 percent for the year. IBM is behind the S&P 500, which is down 0.19 percent for the year. Hewlett Packard Enterprise shares are down 39 percent for the year, while Dell Technologies shares are up 18 percent for the year. Oracle, Microsoft, and Amazon shares have gained 3.6 percent, 29 percent, and 60 percent this year, respectively.
Currently, IBM shares have pulled up 40 percent from their pandemic lows but still sport a 21 percent discount to their 52-week peak of $158.75 reached in February.
IBM's earnings expectations
IBM reported its first-quarter earnings on April 20. The company delivered an adjusted EPS of $1.84, which beat the consensus estimate at $1.80. IBM reported revenue of $17.6 billion, which fell 3.4 percent YoY (year-over-year) but matched the consensus estimate. IBM's stock price has climbed 4.2 percent since the last earnings report.
For IBM's coming second-quarter earnings report, the consensus estimate calls for an adjusted EPS of $2.09 on revenue of $17.7 billion. In the second quarter of 2019, IBM posted an adjusted EPS of $3.17, which beat the consensus estimate at $3.07. The revenue of $19.2 billion matched the consensus estimate despite falling 4.2 percent YoY.
Red Hat acquisition and focus on cloud computing business
When IBM reports its earnings, it will mark one year since it completed the Red Hat acquisition. The company spent $34 billion on the Red Hat deal, which closed in July 2019. The company bought Red Hat in its largest acquisition deal ever in a bid to bolster its cloud computing business.
When IBM reports its earnings, investors will be looking at how the cloud business performed in the second quarter of 2020. IBM's cloud business delivered 19 percent YoY revenue growth to $5.4 billion in the first quarter of 2020.
Currently, IBM ranks fifth in the global cloud market behind Amazon, Microsoft, Google, and Alibaba. Amazon dominates with more than a third of the global cloud market share. Microsoft ranks second with an 18 percent market share, while Google is third with an 8 percent market share. The cloud is a lucrative business, which Amazon's earnings reports have showed. The cloud business contributes less than 15 percent of Amazon's overall revenue but almost 80 percent of its overall operating profit. Currently, IBM's earnings report does not break out a cloud business profit.
IBM pulls out of facial recognition technology business
Finally, 17 percent of the analysts who cover IBM stock recommend a buy ahead of the earnings. Among the remaining analysts, 72 percent recommend a hold, while 10 percent recommend a sell.