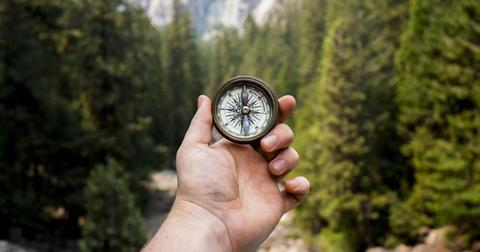 Dell Explores Spin-Off of Stake in VMware, Stocks Rise
By Ambrish Shah

Updated
In today's pre-market trading session at 6:26 AM ET, Dell Technologies (NASDAQ:DELL) and VMware (NYSE:VMW) stocks rose 8.2% and 2.0%, respectively. The stocks rose following reports that Dell might spin-off its 81% stake in VMware. However, the talks are in the early stages. The potential spin-off wouldn't happen until September 2021.
In the press release, Dell said, "Although this exploration is in an early stage, Dell Technologies believes a spin-off could benefit both Dell Technologies and VMware shareholders, team members, customers and partners by simplifying capital structures and creating additional long-term enterprise value." The report also said, "Any potential spin-off would not occur prior to September 2021 and would be intended to qualify as tax-free for U.S. federal income tax purposes. Additionally, Dell Technologies continues to evaluate a range of strategic options concerning its ownership interest in VMware, including maintaining its current ownership in the company."
Last month, we discussed the potential restructuring plan. So far, neither company has confirmed the plan.
Analysts' recommendations for Dell stock
Overall, analysts' consensus target price is $58.56 for Dell, which represents an upside potential of 11.2% from Wednesday's closing price. Among the 18 analysts, 50% recommend a "buy," while 50% recommend a "hold." None of the analysts recommend a "sell."
Today, Katy Huberty of Morgan Stanley upgraded Dell from "equal weight" to "overweight," according to a report from The Fly. The analyst has given a 12-month target price of $68 on the stock.
In July, two analysts initiated coverage on Dell stock. Louis Miscioscia of Daiwa initiated coverage on Dell Technologies with a "neutral" rating and a target price of $54. Krish Sankar of Cowen also initiated coverage with a "market perform" rating and a target price of $60. Deutsche Bank raised its target price on Dell stock from $55 to $60.
Stock returns
Dell stock rose 0.3% on Wednesday and ended the day at $52.68. At this closing price, the company's market cap is $39.0 billion. Notably, the stock is trading 11.0% below its 52-week high of $59.17 and 106.5% above its 52-week low of $25.51. The stock has risen by 2.5% year-to-date.
Based on the closing price on Wednesday, Dell stock was trading 1.3% above its 20-day moving average of $52.00. The stock is also trading 9.4% above its 50-day moving average of $48.17 and 20.6% above its 100-day moving average of $43.69.
Dell has an upper Bollinger Band level of $56.70, while its lower Bollinger Band level is $47.31. On Wednesday, the stock closed near its middle Bollinger Band level of $52.00, which suggests that it's neutral.
Wall Street analysts expect Dell to post sales of $22.5 billion in the second quarter of fiscal 2021 ending in July—a reduction of 4.1% year-over-year. Meanwhile, analysts expect the company to report an adjusted EPS of $1.38 in the second quarter compared to $2.15 in the second quarter of fiscal 2020.
On Wednesday, the Dow Jones Industrial Average rose by 228 points or 0.85%. Meanwhile, the S&P 500 and the Nasdaq Composite rose 0.91% and 0.59%, respectively.