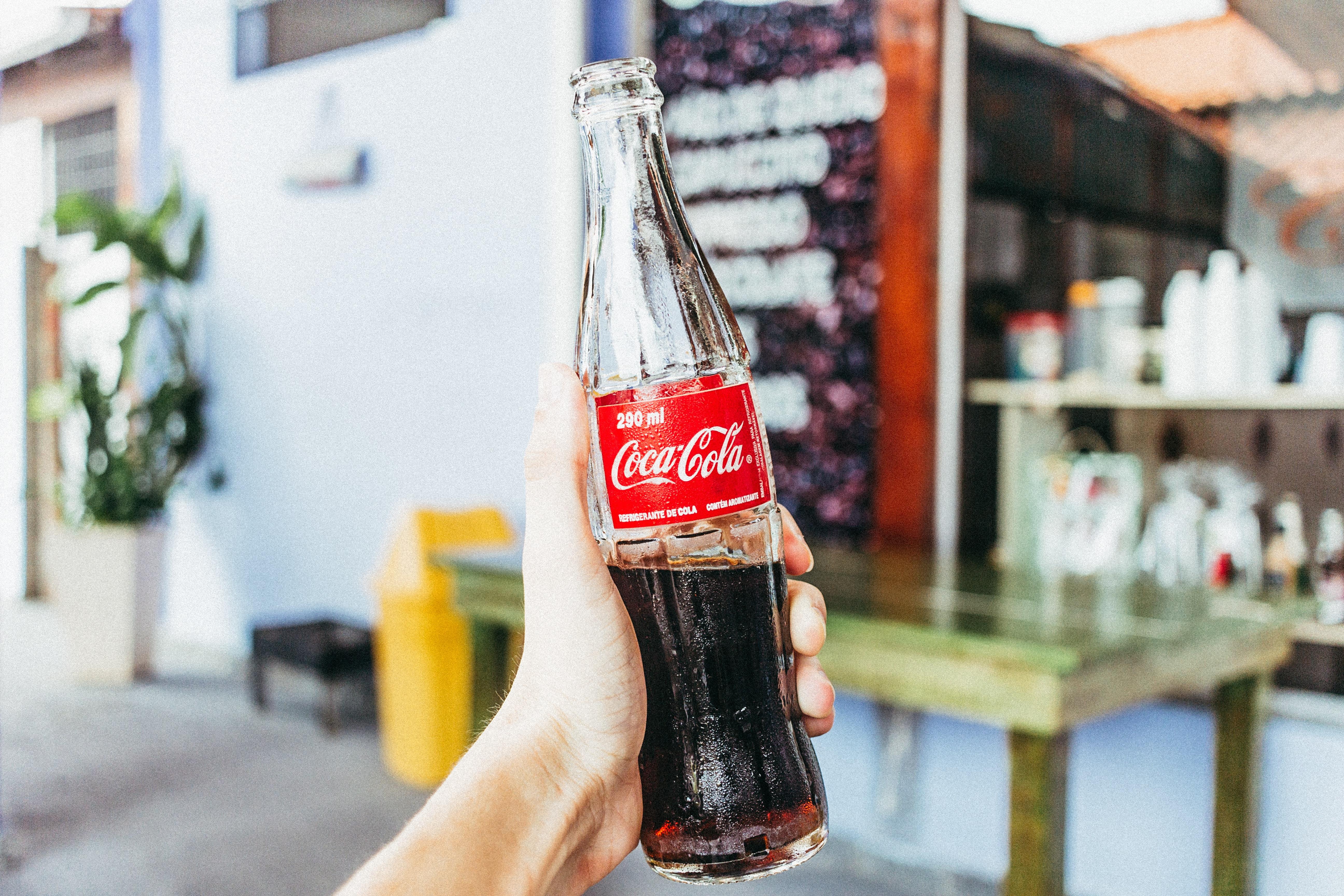 Coca-Cola Trends Positively After Dismal Q2 Results
The COVID-19 pandemic hurt Coca-Cola's second-quarter results, which it reported yesterday. In the quarter, the beverage giant's revenue fell 28.5 percent YoY (year-over-year) to $7.15 billion. The revenue missed Wall Street's expectation of $7.18 billion. The revenue decline reflected restaurant closures and the loss of sales from other away-from-home consumption events. Coca-Cola generally derives about 50 percent of its revenue from away-from-home channels. Excluding the impact of currency fluctuations and acquisitions and divestitures, the company's organic revenue fell 26 percent.
Article continues below advertisement
However, investors were pleased with the company's update about improving trends in away-from-home channels with the easing of lockdowns. Coca-Cola stock rose 2.3 percent yesterday. The stock had fallen 17 percent year-to-date as of July 20.
COVID-19 pandemic drags down Coca-Cola's Q2 earnings
In the second quarter, Coca-Cola's adjusted EPS fell 33.3 percent YoY to $0.42, but beat analysts' forecast of $0.40. Lower revenue and currency headwinds impacted its bottom line.
The company's adjusted gross margin narrowed by 300 basis points YoY to 57.7 percent in the second quarter. Meanwhile, the adjusted operating margin contracted by about 30 basis points to 30.0 percent. The company's cost management efforts helped mitigate some weakness in its top line.
Article continues below advertisement
Coca-Cola's volumes fell in all of its major beverage categories as lockdowns impacted on-the-go beverage sales. The company's overall unit case volumes fell 16 percent in the quarter, while its sparkling soft drink volumes fell 12 percent YoY. The volumes in the juice, dairy, and plant-based beverages category and water, enhanced water, and sports drinks category fell 20 percent and 24 percent, respectively. The closure of Costa Coffee retail locations in Western Europe dragged down tea and coffee volumes by 31 percent.
Rival PepsiCo fared better than Coca-Cola due to the strength in its snackfood business. PepsiCo's second-quarter revenue declined 3.1 percent to $15.95 billion, while its organic revenue fell 0.3 percent YoY. The company's second-quarter adjusted EPS was 14.3 percent lower at $1.32 due to lower revenue and higher costs amid the COVID-19 pandemic.
Article continues below advertisement
Navigating through the COVID-19 pandemic
Coca-Cola believes the second quarter will likely be its most challenging of the year. Trends are improving with its July unit case volumes falling by mid-single digits compared to a 25 percent and 10 percent fall in April and June, respectively. Higher consumption in at-home channels and improving trends in away-from-home consumption are helping Coca-Cola's numbers.
The company withdrew its fiscal guidance in March. Pandemic-related uncertainty made it difficult to estimate the outbreak's impact on the business. Coca-Cola plans to focus on fewer but bigger and stronger beverage brands. The company also continues to innovate beverages based on evolving consumer tastes.
Amid the new normal, the company announced its plans to launch touchless Coca-Cola Freestyle machines in the U.S. by the end of this year. The machine allows consumers to choose and pour drinks without creating an account or downloading an app.