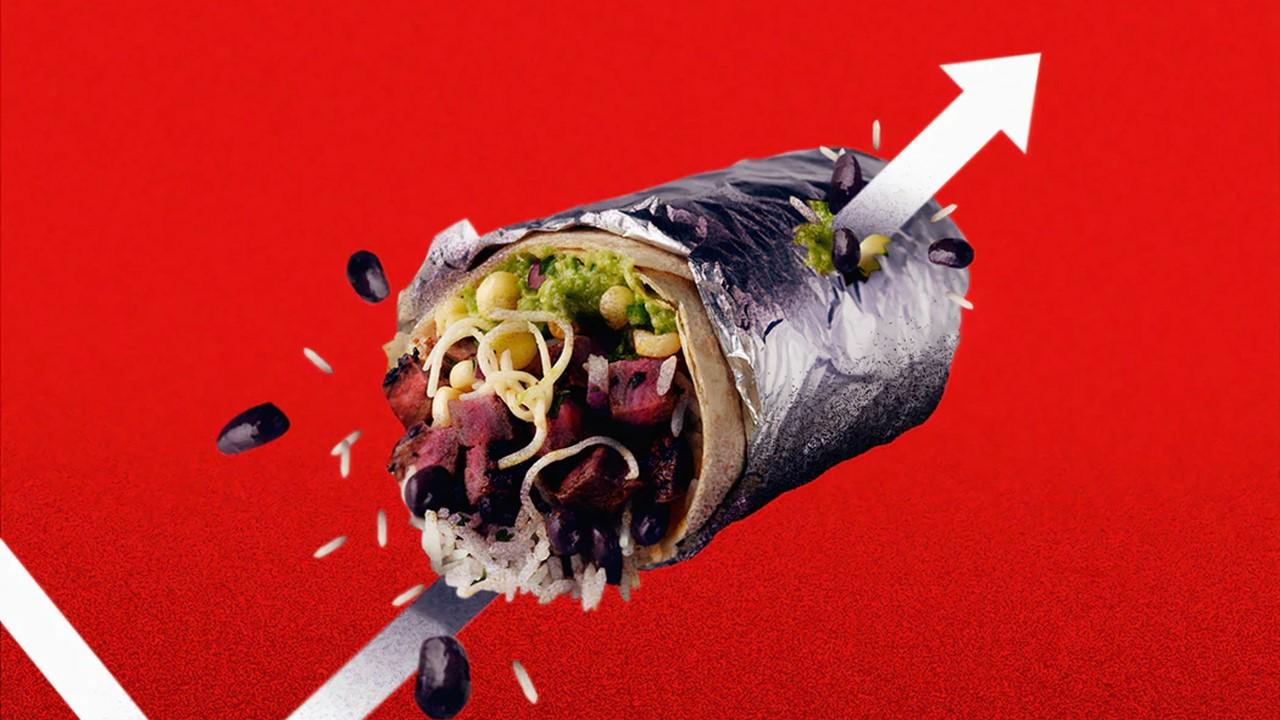 Chipotle Opens 100th Chipotlane, Plans to Hire 10,000 More Employees
Chipotle Mexican Grill is one of the few companies in the food service business that reported strong growth this year. Temporarily closing dining spaces amid the COVID-19 pandemic put pressure on restaurant companies. However, Chipotle managed to overcome the issues by implementing digital make lines, adding Chipotlanes—a drive-thru digital order pick-up lane, and expanding its delivery partnership with Grubhub.
Article continues below advertisement
On Wednesday, Chipotle announced that it will open its 100th Chipotlane later this month. The company plans to implement Chipotlanes in 60 percent of its new restaurant openings. In the first quarter, the company opened 19 new restaurants. Among the new restaurants, 11 had Chipotlanes. Amid the COVID-19 pandemic, people prefer delivery services instead of dining in restaurants. Chipotle invested in implementing digital advancements, which helped drive its sales. In the first quarter, Chipotle's digital sales grew 80 percent YoY. However, Chipotlanes require more employees. So, the company plans to hire approximately 10,000 more employees over the next few months.
Speaking on Chipotlanes, Chipotle's Chief Restaurant Officer, Scott Boatwright, said, "Customers want convenience and appreciate the ability to personally retrieve their orders without leaving their car. With a dedicated team and kitchen devoted to digital orders, we need to continue to grow our workforce to support the increasing demand, especially in locations featuring a Chipotlane."
Article continues below advertisement
Chipotle's stock performance
During the first-quarter earnings call, Chipotle's management said that its restaurants with Chipotlanes had outperformed non-Chipotlane restaurants by over 5 percent to 10 percent even before COVID-19. Now, the gap has increased to 30 percent. The announcement about opening the 100th Chipotlane increased investors' confidence and drove the company's stock price. On Wednesday, Chipotle stock rose to a high of $1,135.66 before closing at 1,133.65. The stock rose 2.8 percent from the previous day's closing price.
Chipotle's outlook
Chipotle stock has rallied over 170 percent from its March lows. The rally has also increased the company's valuation multiples. Currently, the company trades at 121x analysts' 2020 EPS estimate of $9.38 and at 59.4x analysts' 2021 EPS estimate of $19.06. These expectations represent a YoY decline of 33.3 percent in 2020 and an increase of 103.3 percent in 2021. Although Chipotle's valuation multiples look expensive, they are justified given the company's growth potential. Chipotle will likely report its second-quarter earnings on July 22.