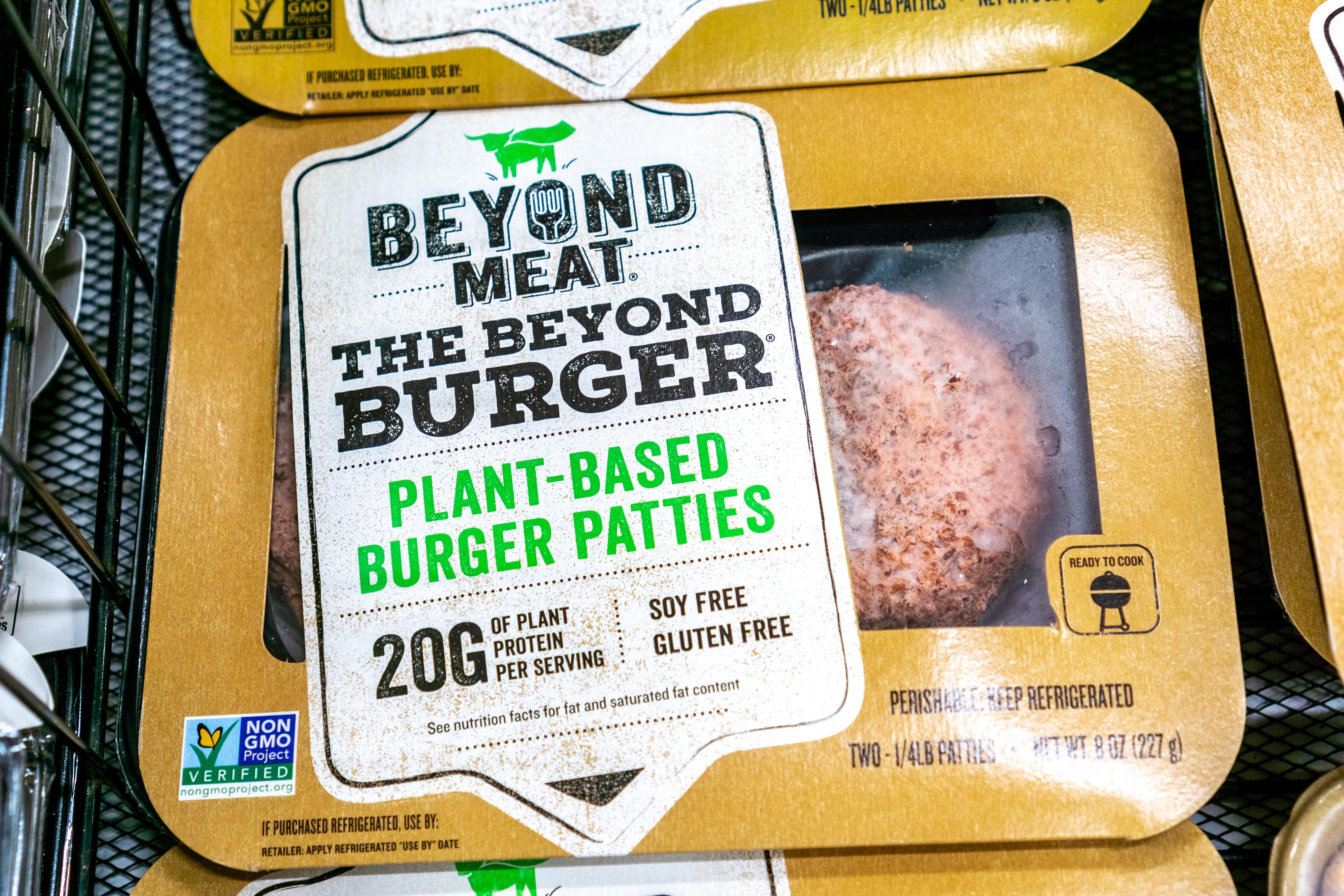 Beyond Meat Stock Falls after Citigroup's 'Sell' Rating
Today, Wendy Nicholson of Citigroup initiated the coverage on Beyond Meat (NASDAQ:BYND) with a "sell" rating. She has given a target price of $123, which represents a fall of 12.9% from Thursday's closing price. In her research note, Nicholson wrote that Beyond Meat is a market leader in plant-based meat, as reported by The Fly.
Article continues below advertisement
She said that the company is a well-known brand in the refrigerated meat sector and the food-service sector. However, she expects the company to face near-term and long-term pressure. Due to Beyond Meat's exposure to the food-service sector, the company could experience near-term weakness. The food-service sector has been dealing with limited operations amid the pandemic. In the long term, increased competition could put pressure on the stock. So, Nicholson gave Beyond Meat a "sell" rating.
Other analysts' recommendations for Beyond Meat
Last month, Barclays downgraded Beyond Meat from "overweight" to "underweight." However, Barclays raised its target price from $100 to $115. Benjamin Theurer of Barclays said that the company's exposure to the foodservice industry increased to approximately 50% of its sales. The food-service industry will likely experience weakness in the near term amid the pandemic.
Article continues below advertisement
Since the beginning of last month, Bank of America, UBS, and Credit Suisse have all raised their target price. As of today, analysts' consensus target price is $104.48, which represents a fall of 26% from yesterday's closing price. Meanwhile, Wall Street prefers a "hold" rating for Beyond Meat. Among the 19 analysts, 47.4% recommend a "hold," 21.1% recommend a "buy," and 31.6% recommend a "sell."
Beyond Meat's stock performance
Today, Beyond Meat was trading 5.1% lower as of 10:15 AM ET. The "sell" rating from Citigroup could have led to a fall in the company's stock price. So far, Beyond Meat has been spectacular this year. The stock has outperformed the broader equity markets. The company has returned 86.8% YTD, while the S&P 500 Index has declined by 2.4%.