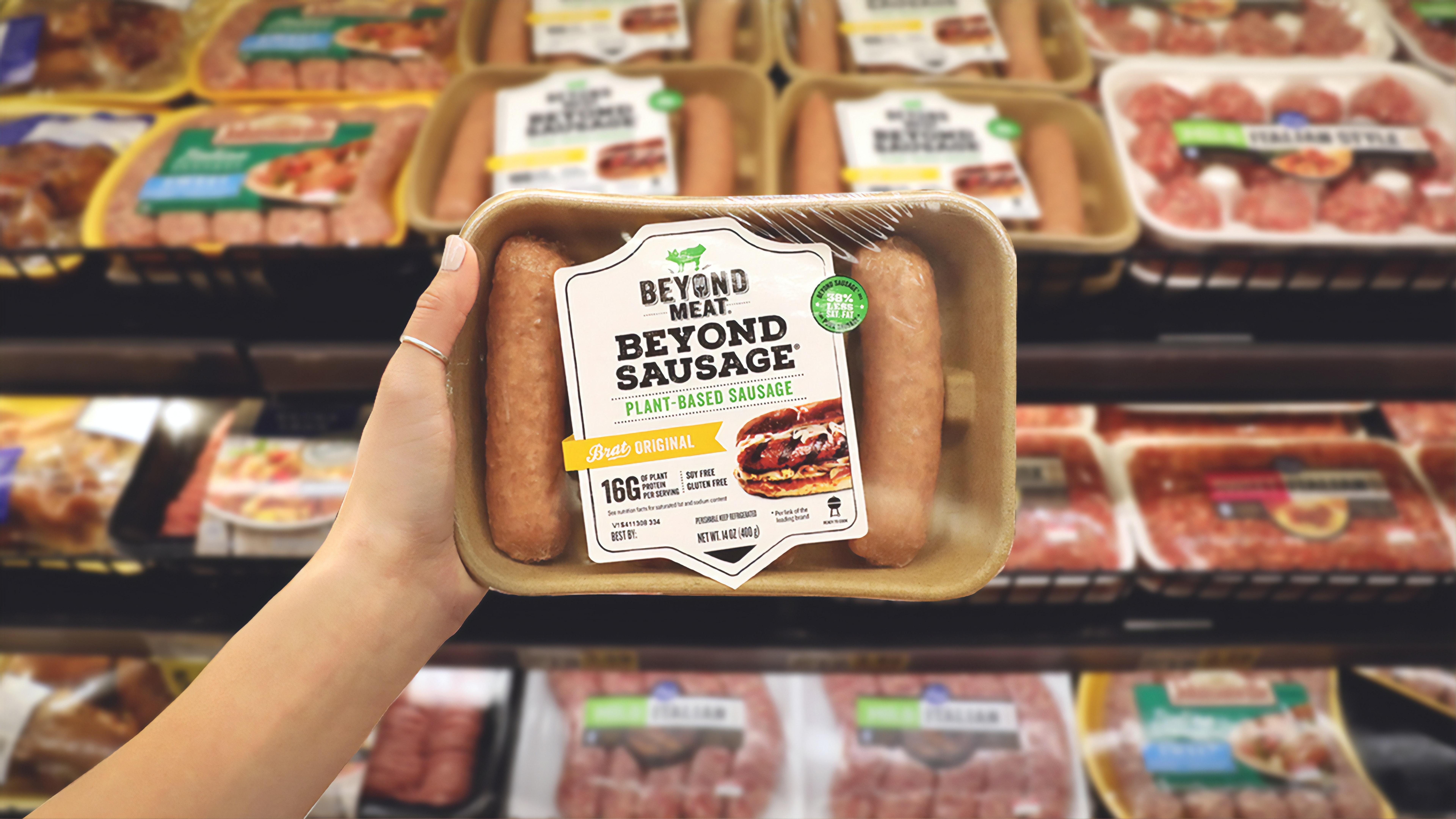 Beyond Meat Continues to Expand—Should You Buy?
Just 15 days since introducing its products in China's supermarkets, Beyond Meat (NASDAQ:BYND) launched its products in Brazil in association with St. Marche yesterday. As reported by Bloomberg, Beyond Meat has started selling vegan burgers, sausages, and faux beef in 19 St. Marche stores. Although Brazil is one of the largest consumers of animal meat, Bloomberg notes, it's not immune to the world's changing food habits.
Article continues below advertisement
The Bloomberg article noted that Brazilians are becoming more health-conscious and cutting down on animal protein. It added that even JBS, the world's largest meat exporter, and BRF, a chicken processor, have introduced a portfolio of meatless burgers, nuggets, and frozen meals.
Speaking on its expansion in Brazil, Beyond Meat CEO Ethan Brown stated, "Our Brazil market entry marks an important step in furthering our mission of increasing accessibility to plant-based meat globally."
Beyond Meat's expansion in China
Beyond Meat entered China in April through a partnership with Starbucks (NASDAQ:SBUX). It introduced Beyond Beef as part of the GOOD GOOD menu, which was launched in over 3,300 locations across China. Since then, it has expanded its presence through partnerships with Yum! Brands (NYSE:YUM) and Alibaba (NYSE:BABA). On June 30, Beyond Meat started selling its products at 50 of Alibaba's Freshippo stores.
Article continues below advertisement
Beyond Meat's stock performance
Beyond Meat stock has been under pressure for the last few days due to analysts' downgrades. However, yesterday, the company's stock rose to a high of $135.66 before closing at $131.75, 3.1% above its closing price on Tuesday. This year has been good for Beyond Meat. The stock has returned over 74%, while the S&P 500 has been flat. Innovative new products, aggressive expansion, and partnerships with various foodservice companies have boosted the company's stock price.
Analysts' expectations and recommendations
Analysts are optimistic about Beyond Meat. They project the company's revenue to grow 54.7% and 53.9% year-over-year, respectively, to $460.8 million in 2020 and $709.1 million in 2021. Meanwhile, they expect its EPS to grow even more. Analysts expect its EPS to grow 143.9% to $0.13 in 2020 and 365.3% to $0.59 in 2021.
My take
I'm bullish on BYND stock. Its valuation may look expensive, but I think it's justified given the company's growth prospects. Despite rising over 74% this year, the stock is still 45% below its 52-week high, meaning it could see more upside. Investors with long-term horizons should consider the stock. Yesterday, Mad Money host Jim Cramer also said he liked the stock.