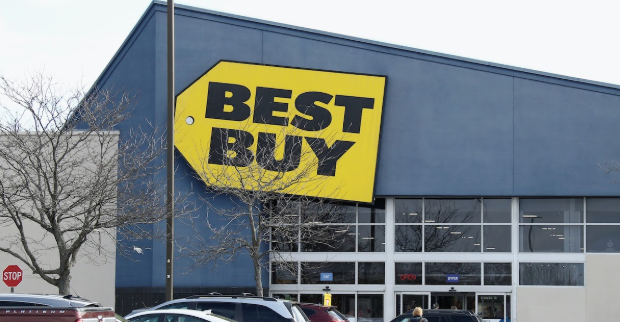 Should You Add Best Buy Stock to Your Portfolio?
By Sirisha Bhogaraju

Jul. 27 2020, Updated 11:36 a.m. ET
Best Buy stock is one of the few retailer stocks that look promising in the current crisis. The consumer electronics retailer stock rose 7.8 percent on July 22 after the company gave a favorable sales update. On Tuesday evening, Best Buy stated that its quarter-to-date (through July 18) sales for the fiscal 2021 second quarter had grown about 2.5 percent. The quarter started on May 3.
Article continues below advertisement
The impressive part of the sales update was the 255 percent online sales growth quarter-to-date. Best Buy is experiencing strong sales in the computing, appliance, and tablet categories. These categories are in demand as people are working and attending classes from home due to the COVID-19 pandemic. Despite the strong numbers, Best Buy did not provide full-year guidance as the continued spread of COVID-19 makes it difficult to estimate the pandemic's impact on business.
Will Best Buy stock see better days ahead?
Best Buy's revenue in the first quarter of fiscal 2021 (ended May 2) declined 6.3 percent to $8.56 billion. Comparable store sales fell 5.3 percent YoY (year-over-year). The temporary closure of stores triggered by the rapid spread of COVID-19 impacted the company's performance. However, online sales of certain products due to stay-at-home restrictions—computing, gaming, and small appliances—helped the top line.
Article continues below advertisement
Meanwhile, the company's adjusted EPS fell 34.3 percent YoY to $0.67 in the first quarter. Best Buy beat analysts' first-quarter sales and EPS forecasts of $8.16 billion and $0.47, respectively.
The company had reopened all of its stores as of June 22. It brought back half of the 51,000 hourly workers furloughed due to the pandemic. Its online business is expected to continue to enjoy strong traffic as customers opt to shop online due to the COVID-19 outbreak. Best Buy will likely benefit from sales at physical stores in the second-quarter, too.
Article continues below advertisement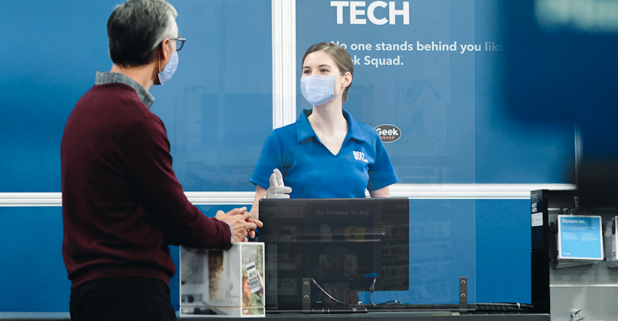 In the second quarter, analysts expect the company's sales to rise 0.2 percent to $9.56 billion, and its EPS to decline 6.5 percent YoY to $1.01. Best Buy's bottom line will likely be pressured due to higher employee costs and expenses to support online sales.
Article continues below advertisement
Best Buy stock could rise higher
Following the impressive sales update, several analysts raised their price target for Best Buy stock:
JPMorgan Chase: $105 from $83.
UBS: $95 from $80.
Wedbush: $95 from $75.
Telsey Advisory Group: $105 from $95.
Credit Suisse: $88 from $71.
Piper Sandler: $112 from $98.
Jefferies: $107 from $95.
RBC: $99 from $85.
COVID-19 has put the future of several retailers in danger. Rising unemployment and uncertainty associated with the pandemic are expected to impact consumer discretionary spending. However, Best Buy is poised to gain from the demand for electronics and appliances, with more people opting to stay at home. The company continues to expand its fulfilment options and ensure faster delivery of online orders.
As of yesterday, Best Buy stock had risen 9.4 percent this year, while the S&P 500 had risen 1.5 percent. Of the 26 analysts covering Best Buy stock, ten suggest "buy," 14 suggest "hold," and two suggest "sell."
Whereas consumer discretionary companies may struggle to bounce back in the pandemic, Best Buy seems well placed. Its extensive electronics offerings are driving sales as retailers in other categories such as apparel continue to struggle.