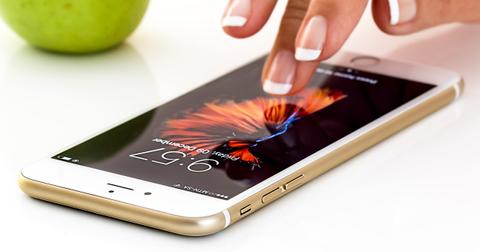 AT&T's Q2 Earnings Beat Forecasts, Stock Up
By Ambrish Shah

Updated
AT&T stock is trending up in today's pre-market trading session. The stock has risen 1.3 percent as of 8:19 a.m. ET. The telecom company reported better-than-expected results for the second quarter before the market opened today.
AT&T reported an adjusted EPS of $0.83 in the second quarter. The adjusted EPS beat analysts' consensus estimate of $0.79. Meanwhile, the revenues of $40.95 billion missed analysts' consensus estimate of $41.10 billion. AT&T's revenues in the second quarter fell about 8.9 percent YoY (year-over-year) from $44.96 billion. The revenues were lower due to the net losses of video customers. The company stated that the coronavirus outbreak impacted results across all of its business segments.
AT&T's Q2 performance
In the second quarter, AT&T gained 2.21 million net wireless subscribers in the U.S. The carrier lost 151,000 postpaid phone net subscribers in the second quarter compared to 74,000 net additions in the same quarter last year. Wall Street analysts expected the company to gain 6,800 postpaid phone net customers. However, AT&T gained 165,000 prepaid customers in the second quarter. The wireless carrier posted a postpaid phone churn rate of 0.84 percent in the second quarter compared to 0.86 percent in the second quarter of 2019.
AT&T reported a net loss of 886,000 traditional pay-TV customers—higher than 778,000 net losses in the second quarter of 2019. The company also lost a net 68,000 over-the-top customers. AT&T lost video customers due to competition from Amazon Prime and Netflix.
In the second-quarter earnings release, AT&T CEO John Stankey said, "Our solid execution and focus in a challenging environment delivered significant progress in the quarter, most notably the successful launch of HBO Max, resilient free cash flow and a strengthened balance sheet." Stankey also said, "Our resilient cash from operations continues to support investments in growth areas, dividend payments and debt retirement. We are aggressively working opportunities to sharpen our focus, transform our operations and continue investing in growth areas, with the customer at the center of everything we do."
Analysts' recommendations on AT&T stock
AT&T stock is tracked by 31 Wall Street analysts. Among the analysts, nine recommend a buy, 19 recommend a hold, and three recommend a sell. Wall Street analysts' mean target price on the stock is $33.08, which implies a 9.7 percent gain from the current level of $30.16. The consensus target price for the stock has fallen from $33.72 in June—a fall of 1.9 percent.
Stock performance
AT&T stock fell 0.3 percent on Wednesday and closed the trading session at $30.16 with a market cap of $214.9 billion. Notably, the stock was trading 24.0 percent below its 52-week high of $39.70 and 15.6 percent above its 52-week low of $26.08.
Based on the closing price on Wednesday, AT&T stock was trading 0.4 percent above its 20-day moving average of $30.04. The stock is also trading 0.6 percent below its 50-day moving average of $30.33 and 1.5 percent below its 100-day moving average of $30.62.
AT&T's 14-day relative strength index score is 50, which indicates that the stock is not overbought or oversold. The stock's upper, middle, and lower Bollinger Band levels are $30.70, $30.00, and $29.29, respectively. On Wednesday, AT&T stock closed near its middle Bollinger Band level, which indicates that it is neutral.
As of Wednesday, AT&T's dividend yield was 6.9 percent. In the second quarter, the company returned $3.74 billion to its shareholders in the form of cash dividends compared to $3.72 billion in the second quarter of 2019.
T-Mobile stock delivered negative returns of 0.6 percent on Wednesday. Wall Street analysts expect T-Mobile's second-quarter reported revenue to rise by 60.1 percent to $17.6 billion. The significant rise in revenues is due to its acquisition of Sprint in the quarter.