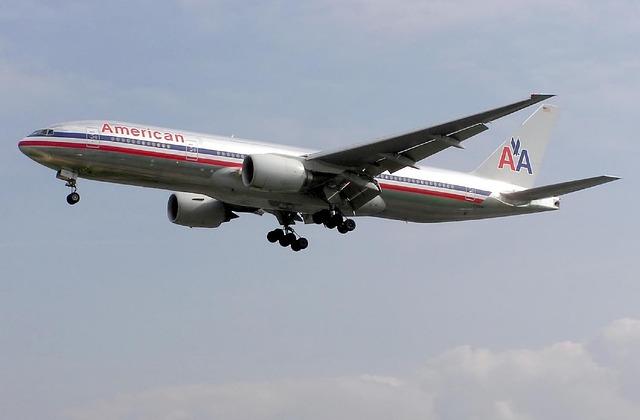 American Airlines Stock Up 9% on Vaccine Hopes
American Airlines (NASDAQ:AAL) stock rose nearly 9% in extended trading yesterday. The stock rose on positive COVID-19 vaccine news. Biotechnology company Moderna stated that its experimental coronavirus vaccine candidate showed a positive immune response in a key early trial.
Article continues below advertisement
According to MarketWatch, "Results published in The New England Journal of Medicine showed that a two-dose vaccination schedule induced the desired immune response in all 45 people evaluated, a larger group than in the preliminary data Moderna released in May, and was generally safe and well-tolerated." The report added, "A Phase 3 study will start this month 'to demonstrate our vaccine's ability to significantly reduce the risk of COVID-19 disease,' Moderna said."
Delta Airlines (NYSE:DAL) and United Airlines (NYSE:UAL) stock also rose more than 5% during after-hours trading yesterday. Meanwhile, Dow futures rose 1.1% and S&P futures rose 0.8%.
Analysts' recommendations for American Airlines
Overall, analysts' consensus target price is $12.47, which represents an upside potential of 7.8% from yesterday's closing price. Meanwhile, Wall Street is bearish on American Airlines. Among 18 analysts, 22% recommend "buy," 33% recommend "hold," and 45% recommend "sell."
Article continues below advertisement
Last month, Daniel McKenzie of Seaport Global initiated coverage on American Airlines with a "buy" rating. He has given the stock a target price of $27. In a research note, McKenzie wrote that, based on his liquidity analysis, American Airlines should survive the COVID-19 crisis. American Airlines is the most leveraged airline operator in the industry, according to McKenzie.
Cowen has raised its target price on AAL stock from $15 to $20 and maintained an "outperform" rating. Helane Becker of Cowen said the company should strengthen once demand improves.
Stock returns
On Tuesday, AAL stock lost 0.5% and closed at $11.57 with a market cap of $5.9 billion. The stock is trading 66.9% below its 52-week high of $34.99 and 40.2% above its 52-week low of $8.25. AAL stock has declined by 59.7% year-to-date.
Article continues below advertisement
Based on the last closing price, American Airlines stock was trading 13.9% below its 20-day moving average of $13.44. The stock is also trading 8.3% below its 50-day moving average of $12.62 and 13.1% below its 100-day moving average of $13.31.
American Airlines stock has an upper Bollinger Band of $17.06, while its lower Bollinger Band is $9.82. Yesterday, the stock closed near its middle Bollinger Band of $13.44, which suggests the stock isn't oversold or overbought.