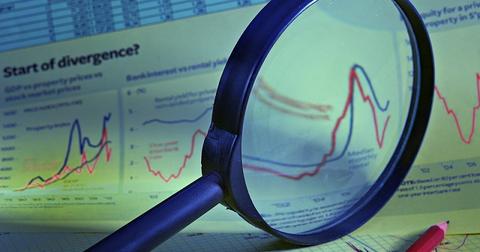 Amazon Stock Retreats, Wall Street Thinks You Should Be Buying
By Ruchi Gupta

Updated
Amazon.com's stock price has pulled back a little from its recent peak. On July 17, Amazon shares closed at $2,962, which left them 11 percent below their all-time high of $3,344. The pullback in Amazon's stock price creates an opportunity for investors who missed the previous rally to get on board at a discount before the next rally.
Amazon's stock price has risen 60 percent this year
Warren Buffett's tech stocks
Investors who scooped up Amazon stock at its COVID-19 pandemic lows in March are looking at returns of more than 80 percent. Even investors getting on board right now could see huge returns. Needham sees Amazon's stock price hitting $5,000 long term, which implies nearly 70 percent upside from the current price.
Usually, Warren Buffett has shunned technology stocks. However, Amazon is one of the few tech stocks in Buffett's portfolio. Apple is the other notable technology stock in his portfolio.
Finally, Amazon will likely report its second-quarter earnings on July 30. In April, the company told investors that it would reinvest nearly $4 billion in profit it expected in the quarter.