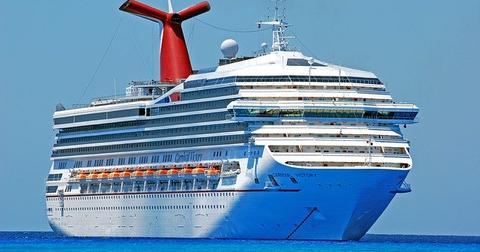 Why Is a J.P. Morgan Analyst Bullish about Carnival Stock?
By Ambrish Shah

Updated
Carnival (NYSE:CCL) stock gained in today's pre-market trading session. The stock rose over 13% in today's trading session at 7:54 AM ET. At the same time, the S&P 500 futures rose 1.70%, while the Dow futures rose 2.00%. Wall Street recovered from Thursday's sell-off. On Thursday, the broader markets declined. Investors feared that another wave of COVID-19 cases could delay the reopening of the US economy.
On Thursday, Carnival stock fell 15.3% and closed at $17.44 with a market cap of $12.8 billion. Carnival's stock price has fallen 5.6% in the trailing five-day period, while it has fallen 67.2% in the trailing 12-month period. The stock is trading 67.3% below its 52-week high of $53.34 on June 17, 2019. The stock was also trading 123.6% above its 52-week low of $7.80 on April 2, 2020. On a YTD (year-to-date) basis, the stock has fallen by 65.7% as of Thursday.
Analysts' recommendations for Carnival stock
As of Thursday, 20 analysts cover Carnival stock. Four out of the 20 analysts recommend a "buy," 13 recommend a "hold," and three recommend a "sell." Analysts have an average target price of $18.49 on Carnival. The target price implies a return of 6.0% based on the closing price of $17.44 on Thursday. The consensus target price for the stock has fallen from $21.57 in May—a fall of 14.3%.
On Thursday, J.P. Morgan analyst Brandt Montour increased its target price on Carnival stock from $16 to $20 but maintained a "neutral" rating. According to a report from TheFly, "The analyst, however, now believes the shares are reflecting a reasonable, albeit slow, recovery in operations. While he remains constructive longer term that the industry will recover, in the near term he expects shares to remain choppy and range-bound until investors receive more clarity on several pressure points, including sailing requirements from the CDC, firm restart dates, and signs that new cruisers and older passengers will reengage with the product." The report also said, "As a result, Montour prefers to accumulate shares below current levels. Nonetheless, his estimates move up on better out-year capacity/load expectations post recent operator commentary."
Carnival's growth projection
Carnival reported sales of $4.79 billion in the first quarter of fiscal 2020—a rise of 2.5% YoY (year-over-year) from sales of $4.67 billion in the first quarter of fiscal 2019. The company reported an adjusted EPS of $0.22 in the first quarter of fiscal 2020 compared to $0.49 in the first quarter of fiscal 2019. Wall Street analysts expected the company to report sales of $4.68 billion and earnings of $0.26 in the first quarter of fiscal 2020.
Wall Street analysts expect Carnival to report sales of $1.13 billion in the second quarter of fiscal 2020. The figure would mark a decrease of 76.6% YoY compared to $4.8 billion in the second quarter of fiscal 2019. Also, analysts expect the company to report an adjusted EPS of -$1.54 in the second quarter compared to $0.66 in the second quarter of fiscal 2019. Currently, analysts expect -47.5% and 39.6% growth in the company's fiscal 2020 and 2021 revenues, respectively. Analysts also expect an adjusted EPS of -$3.18 and -$0.39 in fiscal 2020 and 2021, respectively.
Stock returns
On Thursday, Carnival stock was trading 2.8% above its 20-day moving average of $16.96. Meanwhile, the stock is trading 22.5% above its 50-day moving average of $14.24 and 24.8% below its 100-day moving average of $23.20. The stock's 14-day relative strength index score of 51 indicates that it isn't oversold or overbought.
On Thursday, Norwegian Cruise Line Holdings (NASDAQ:NCLH) and Royal Caribbean Cruises (NYSE:RCL) stocks fell 16.5% and 14.3%, respectively. Norwegian Cruise and Royal Caribbean's target prices suggest potential returns of -1.2% and 19.5%, respectively.
For more information about Carnival, read Why Carnival Stock Might Be a Smart Long-Term Buy and Buy Carnival Stock before It Makes Another Big Move.