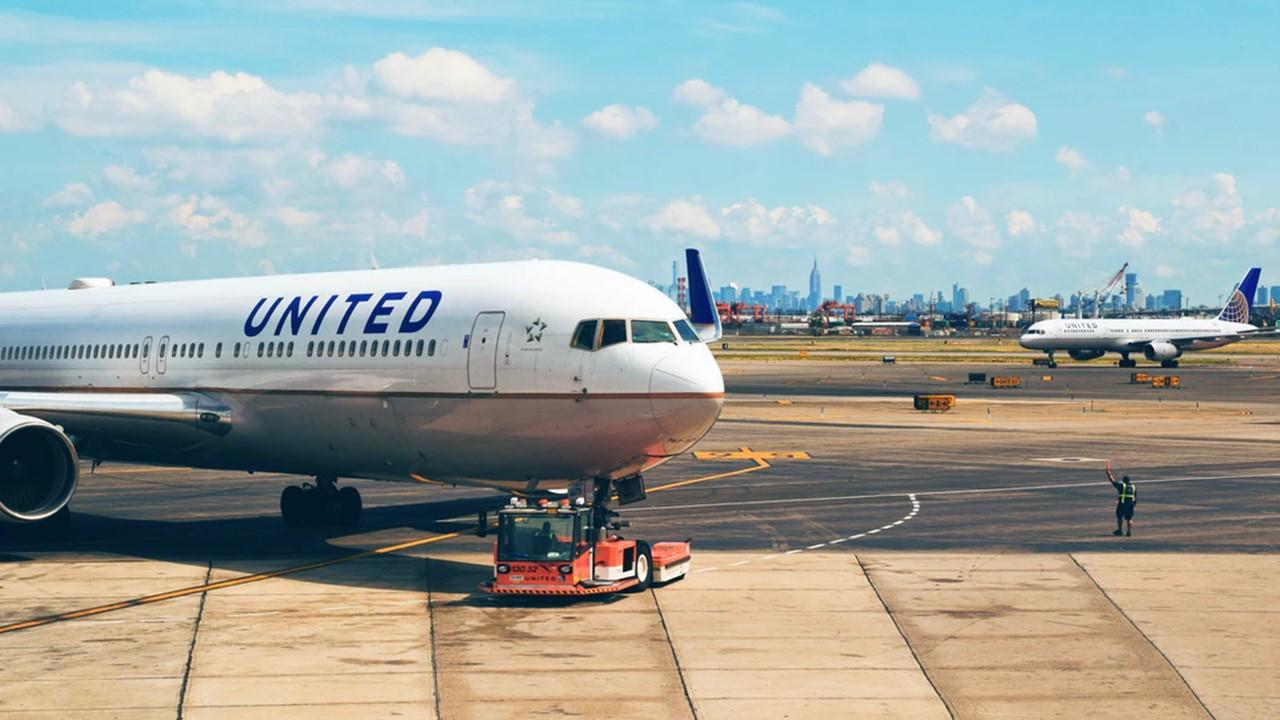 What's United Airlines Doing to Survive the COVID-19 Crisis?
By Sushree Mohanty

Jun. 19 2020, Published 12:23 p.m. ET
United Airlines (NYSE:UAL), like the other airlines, has been suffering amid the COVID-19 pandemic. Compared to other airlines like Alaska Air and Southwest Airlines, United's heavy dependency on international and business travel is a challenge. As the lockdown restrictions ease, domestic demand has been increasing. However, there are still restrictions on international travel to slow the spread of the virus. So, what options does United Airlines have to survive the current crisis?
Article continues below advertisement
United Airlines attempts to raise liquidity
Recently, United Airlines announced that it will have total available liquidity of around $17 billion at the end of the third quarter of 2020. The company managed to arrange financing of $5 billion from its loyalty program, MileagePlus. Also, United expects to receive another $4.5 billion as part of the CARES Act loan program. The airline thinks that it has enough collateral for the loan. As of April 29, the company's total liquidity was $9.6 billion. The additional cash on hand will allow United to survive the COVID-19 crisis. Airlines also made some rigorous cost-cutting over the past few months to save on capital expenditures.
In the first-quarter results, United announced it made some aggressive capacity reductions and sold 22 planes to BOC Aviation, halted current hiring, and took various other measures. The airline also announced that its chief executive officer and the president would forego 100% of their base salaries. Other officers would take a pay reduction of 50%. United estimates that its average cash burn will be around $40 million per day in the second quarter of 2020. The average cash burn could reduce to $30 million per day in the third quarter of 2020.
Article continues below advertisement
Upcoming second quarter
Airlines prepared to suffer more from COVID-19 in the second quarter. Analysts expect lower revenue and higher losses from most airlines. United Airlines isn't an exception. For the second quarter, analysts expect a drastic fall of 90% year-over-year in revenue to $1.1 billion. Sequentially, the revenue could also decline from $7.9 billion in the first quarter. The adjusted net loss could be around $2.5 billion or $9.63 per share. Notably, the adjusted net loss came in at $639 million or $2.57 per share in the first quarter.
Article continues below advertisement
Analysts expect the revenue to rise slowly over the quarter if the demand picks up. The revenue could be around $3.6 billion in the third quarter and $6.2 billion in the fourth quarter. Analysts hope that the losses will be lower eventually. United could be profitable again with a net profit of $286.7 million by the second quarter of fiscal 2021. The airline could report its second-quarter results next month along with a few other airlines.
Stock performance
Most of the analysts have a bearish rating on the stock. Recently, Seaport Global Securities initiated coverage on the stock with a "buy" rating and a target price of $56. Among the 19 analysts that cover United Airlines stock, two recommend a "strong-buy," six recommend a "buy," and 11 recommend a "hold." The average target price on the stock is $39.80, which represents an upside potential of 1% from its last closing price. The stock closed at $39.34 on Thursday.
At 10:26 AM ET today, United Airlines, Alaska Air, and American Airlines (NASDAQ:AAL) are trading lower by 0.52%, 0.30%, 0.06%, while Southwest is trading 0.73% higher.