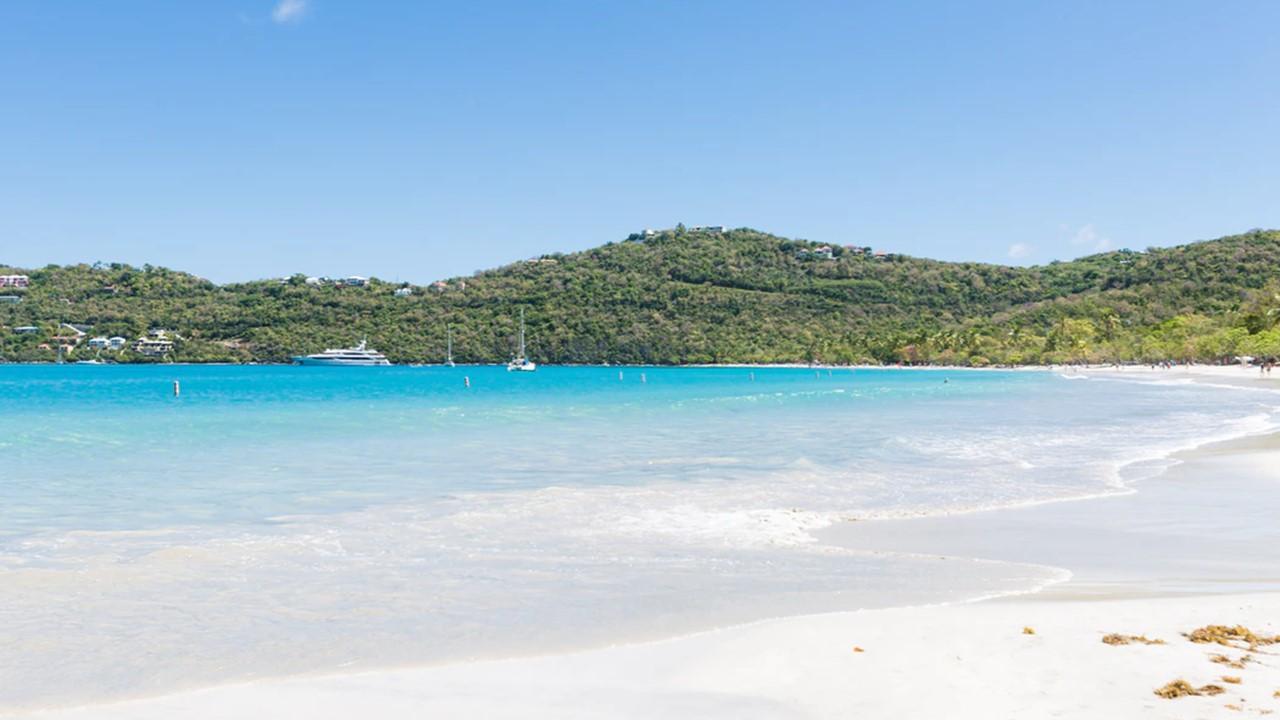 U.S. Virgin Islands' Governor Supports Marijuana Legalization
By Sushree Mohanty

Jun. 17 2020, Published 11:31 a.m. ET
The marijuana legalization topic didn't lose traction in the US despite the COVID-19 pandemic. Many states had to drop their campaigns due to lockdowns, which made gathering signatures difficult. Other states continued their efforts and looked for different strategies. States like New Mexico and Texas think that legalization could help them recover the economic losses from COVID-19. Notably, the U.S. Virgin Islands' governor agrees.
Article continues below advertisement
U.S. Virgin Islands' governor stresses on marijuana legalization
COVID-19 has impacted many US states and territories. While most businesses suffered, marijuana saw a drastic rise in sales. Many states have been rethinking the benefits of marijuana legalization. The U.S Virgin Islands has been weighing the benefits of legalization.
According to a Marijuana Moment article, in a recent virtual revenue conference, Governor Albert Bryan Jr. of the U.S Virgin Islands stressed the economic impact of marijuana legalization. The governor submitted a revised marijuana legalization bill last month. To stress the fact to legislators, the governor presented his case with estimates for annual marijuana sales from residents and tourists along with potential revenue from taxes.
The island is a popular tourist spot. According to the estimates, cruise passengers and non-resident hotel guests could make about $43 million in annual marijuana purchases, while residents could add another $38 million.
The U.S. Virgin Islands can expect $11 million in revenue annually from tourists, which will include a 25% tax on marijuana products. Also, residents could contribute another $3 million in taxes. Cannabis sales could bring in $18 million in tax revenue per year. Meanwhile, $12.1 million could be earned from licensing fees and a cultivation tax. The point of sale permits for cruises and hotels could bring in another $3.6 million. However, the estimates don't include the employment opportunities that the legal cannabis market could create.
The governor said, "It all adds up to "a $33 million deposit in our treasury due to cannabis sales." In his opinion, a legal cannabis market can also provide funding for the territory's retirement system for government employees.
Article continues below advertisement
A revised bill has been submitted
The governor faced questions and opposition last year when he proposed legalization. Questions arose regarding how licensing could affect small businesses and how the bill didn't appropriately cover social equity. The revised cannabis bill submitted last month includes the following changes:
There would be a ban on home cultivation for recreational consumers.
Medical cannabis patients can cultivate cannabis.
A Cannabis Advisory Board would limit non-residents to purchasing up to seven grams of flower per day, while residents could buy up to an ounce.
No tax would be levied on cannabis sales for medical patients.
A 7.5% tax will be levied for residents and a 25% tax for non-residents.
To own a marijuana business, an individual has to be a resident of the islands for at least ten years.
A special "cannabis fund" would be established. The fund would ensure a focus on testing programs, job training, and more.
There would be expungements for prior marijuana possession convictions.
There would be cannabis research programs.
The governor said that it could take a while for all of the changes to happen and for the state to legalize cannabis. However, he thinks that having a clear picture of the economic impact could push legislators to take action sooner.
How US cannabis companies can benefit from legalization
With the rise in cannabis sales, cannabis companies have seen good revenue numbers. While federal legalization is unlikely this year, more states following through with legalization will allow US cannabis companies to expand and grow their business. US cannabis companies reported better quarterly numbers in their recent quarters compared to their Canadian peers. Cresco Labs (OTCMKTS:CRLBF), Curaleaf (OTCMKTS:CURLF), Charlotte's Web, and Green Thumb's results were good. With legalization, Canadian companies like Canopy Growth (NYSE:CGC), Cronos Group (NASDAQ:CRON), and Aphria (NYSE:APHA) will have a chance to expand in the US market.
At 10:52 AM ET today, Canopy Growth, Cronos Group, and Aphria stocks have fallen 2.8%, 2.6%, and 1.6%. Meanwhile, Cresco Labs, Curaleaf, Charlotte's Web, and Green Thumb have fallen 1.8%, 0.98%, 1.5%, and 1.6%, respectively.
Stay with us to learn more about the marijuana sector.