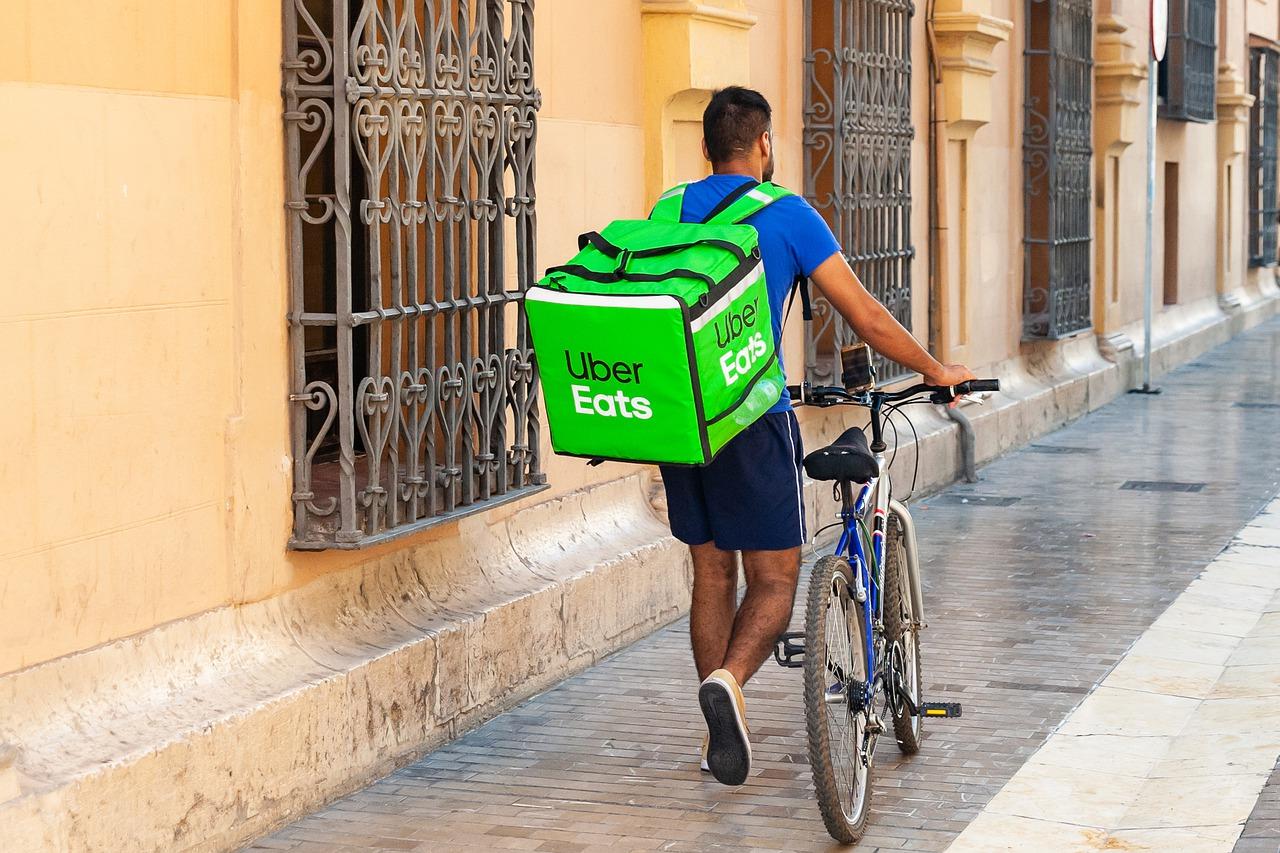 Uber Stock Surges 3% on Postmates Buyout Talks
By Ambrish Shah

Jun. 30 2020, Published 9:36 a.m. ET
Uber Technologies (NYSE:UBER) stock rose 2.9% in pre-market trading at 5:59 AM ET today. The stock rose due to reports that the ride-hailing company might acquire food-delivery company Postmates. Sources familiar with the matter stated that the negotiations are still ongoing. However, the deal could be valued at $2.6 billion. The deal could fall apart, but the companies could also finalize the terms as soon as this week.
Article continues below advertisement
According to a report from The New York Times, "A tie-up could bolster Uber's delivery business, Uber Eats, and help it compensate for the cratering of its core ride-hailing business, which has collapsed in many cities because of the coronavirus pandemic. Food delivery is not profitable, but demand has soared while restaurants are closed and people are staying at home." The report also said, "The deal would also be a lifeline for Postmates, a nine-year-old company that was one of the earlier start-ups to harness the power of the smartphone and the nascent "gig economy" to offer city dwellers a courier service that could deliver anything at the tap of a button."
Earlier this year, Uber attempted to acquire GrubHub (NYSE:GRUB), but the talks collapsed due to antitrust concerns. Just Eat Takeaway eventually acquired GrubHub for $7.3 billion in June. Postmates has also held sale discussions with GrubHub and DoorDash over the last year.
Representatives for Postmates and Uber declined to comment on the matter.
Uber's growth projections
In the first quarter of 2020, which ended in March, Uber delivered revenue of $3.54 billion—an increase of 14.3% YoY (year-over-year). Wall Street analysts expected revenue of $3.53 billion. Uber reported an adjusted EPS of -$0.64 compared to -$2.23 in the same quarter a year ago. The earnings beat analysts' consensus expectation of -$0.88 per share.
Wall Street analysts expect Uber to report an adjusted EPS of -$0.84 on sales of $2.22 billion in the second quarter. Analysts also expect the company's sales to decline by 7.3% YoY in 2020 to $13.12 billion. The sales could rise by 41.5% YoY in 2021 to $18.56 billion. The adjusted EPS will likely increase from -$6.81 in 2019 to -$3.57 in 2020. Analysts also expect an adjusted EPS of -$1.55 in 2021.
Article continues below advertisement
Analysts' recommendations and target price
Among the 39 analysts following Uber stock, 32 recommend a "buy," six recommend a "hold," and one recommends a "sell." Wall Street analysts' mean target price on the stock is $40.58, which implies a 37% gain from the current level of $29.63. The consensus target price for the stock has increased from $40.09 in May—a growth of 1.2%.
Stock returns
Uber stock rose 0.07% on Monday and ended the day at $29.63. At this closing price, the company's market cap is $51.4 billion. Notably, the stock is trading 35.1% below its 52-week high of $45.63 and 116.1% above its 52-week low of $13.71.
Based on the closing price on Monday, Uber stock was trading 11.4% below its 20-day moving average of $33.46. The stock is also trading 8.4% below its 50-day moving average of $32.33 and 5.2% below its 100-day moving average of $31.25. Uber's 14-day relative strength index number is 36, which suggests that it's nearing oversold levels.
Uber stock has an upper Bollinger Band level of $38.37, while its middle Bollinger Band level is $33.46. On Monday, Uber stock closed near its lower Bollinger Band level of $28.55, which suggests that it's oversold.
On Monday, the Dow Jones Industrial Average surged by 580 points or 2.32%. The S&P 500 and the Nasdaq Composite rose 1.47% and 1.20%, respectively.
To learn more, read Uber Technologies Stock Moves on after GrubHub Upset and Why 2020 Looks Like a Bad Omen for Uber Stock. You can also read Uber Director Robert Eckert Buys Nearly $500,000 in Shares.