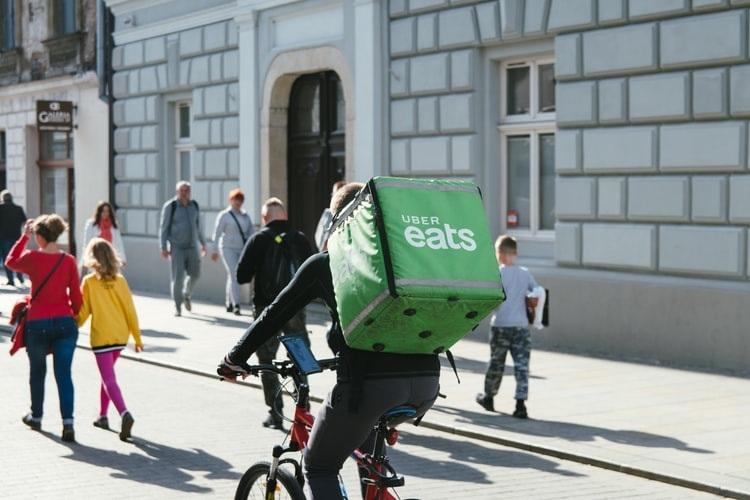 Uber Technologies Stock Moves on after GrubHub Upset
By Ruchi Gupta

Jun. 17 2020, Updated 12:55 p.m. ET
Uber Technologies (NYSE:UBER) pursued but failed to catch GrubHub (NYSE:GRUB). The stock fell more than 10% on June 11—a day after Just Eat Takeaway announced that it would acquire GrubHub. However, the stock has been bouncing back.
GrubHub going to Just Eat Takeaway was a disappointment for Uber, which hotly pursued the company. Just Eat is a Dutch company that provides online food ordering and delivery services. The company mainly operates in Europe.
Article continues below advertisement
Combining with GrubHub would have allowed Uber to increase its share in the US online food delivery market. Currently, Uber's food delivery unit, Uber Eats, ranks third in the US with a 22% market share. Meanwhile, GrubHub has a 23% market share. A deal with GrubHub would have raised Uber Eat's market share to 45%, which would match current market leader DoorDash.
Investors dumped Uber stock following GrubHub's snub. There were concerns that without consolidation, Uber Eats might continue losing money in the highly competitive food delivery market in the US. Uber Eats had a loss of $313 million in the first quarter. Uber's core ride-hailing business is profitable. However, due to losses in the food delivery unit and other experimental businesses, the company reported a company-wide loss of $1.1 billion in the first quarter, which excluded certain items.
Uber stock brushes off GrubHub miss
While acquiring GrubHub would have been a game-changer for Uber's food delivery business, missing the deal doesn't end its hopes. First, there's still an opportunity for Uber to consolidate the US food delivery market and hopefully bringing the Eats unit to profits. There are other food delivery services that Uber could acquire if it wants to expand its food delivery business. The other food delivery services include Postmates, with an 8.0% market share, and Waitr, with a 1.0% market share.
Uber stock continues to recover. Investors realize that missing the GrubHub deal isn't the end of the world. At about $33 per share, Uber stock has pulled up nearly 10% from the lows it fell into after losing the GrubHub deal.
Investors can also look back and see that Uber has taken steps to cut costs and accelerate its path to profits.
Latin America's booming grocery delivery market
Uber is in the process of building a majority stake in the Latin American grocery delivery service Cornershop, according to a Bloomberg report. Cornershop lets people order groceries from retailers like Walmart and Costco for delivery to their doorsteps. At one point, Walmart wanted to acquire Cornershop for $225 million. However, antitrust regulators objected. The demand for food deliveries has spiked across the US amid coronavirus lockdowns. A majority stake in Cornershop would increase Uber's exposure to the fast-growing online food delivery market.
Lately, Uber stock has rallied due to strength in the food delivery business amid the pandemic. The stock has risen 18% since the company reported its first-quarter results. Uber Eats' revenue has risen 56% year-over-year.