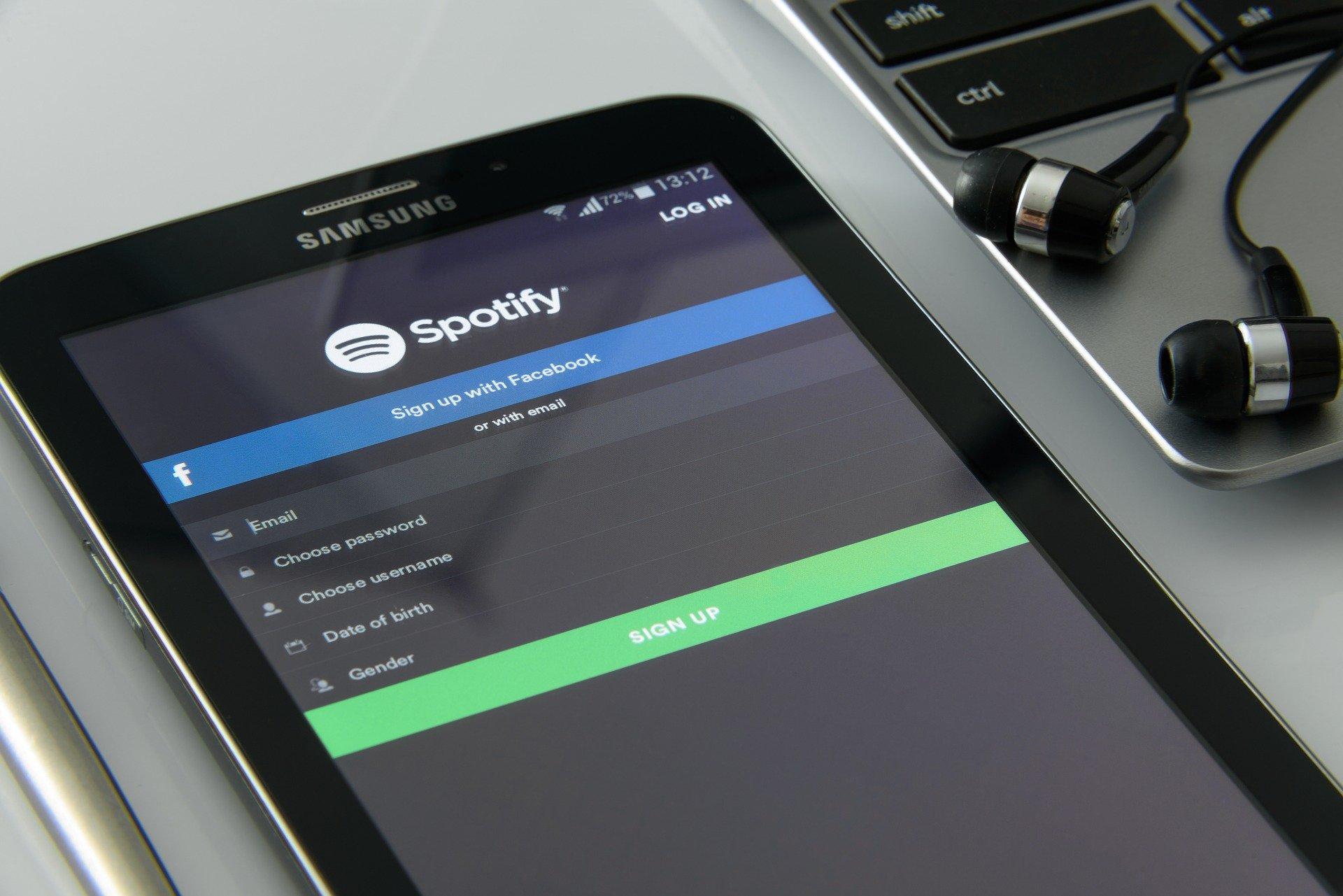 Spotify's New Podcast Deals Should Boost Revenues
By Sophia Nicholson

Jun. 19 2020, Published 12:01 p.m. ET
Spotify Technology (NYSE:SPOT) stock has risen. The company expects its podcast business to grow significantly. On Thursday, the company signed a new deal with Warner Bros. and DC Entertainment. The deal should bring the original scripted podcasts on Spotify's platform. Spotify has also struck an exclusive pact with Kim Kardashian West for a podcast, which was reported on Wednesday.
The new deals fueled Spotify's stock price in the last two days. The stock rose 12.74% on Thursday after a 7.7% gain on Wednesday. Moreover, the stock reached its 52-week high of $229.54 on Thursday after its deal with Warner Bros. and DC Entertainment. Despite the COVID-19 crisis, the stock has grown over 50% since the beginning of the year. The new podcast deals will likely boost the stock more.
Article continues below advertisement
Spotify's recent podcast deals
Spotify has been making big investments in podcasts, which is a lucrative business that generates high revenue. On Thursday, the company entered a partnership with Warner Bros. and DC Entertainment to expand its podcast business. According to a report from Variety, Warner Bros. and DC Entertainment will showcase their original slate of narrative scripted podcasts on Spotify's platform. The partnership will bring in iconic characters from DC Universe, like Batman and Superman, in new Spotify podcasts. Also, Warner Bros. will develop original and stand-alone podcast series other than its existing intellectual property. The collaboration will increase the premium storytelling content on Spotify and bolster its sales.
According to The Wall Street Journal, Spotify has reached a deal with popular reality celebrity Kim Kardashian West for a unique podcast related to criminal justice. The podcast will be showcased exclusively on Spotify. This spring, Spotify signed a deal worth over $100 million for Joe Rogan podcasts. The company also formed an agreement with former US President Barack Obama for exclusive podcasts.
Notably, Spotify started podcast-related acquisitions last year. The company also spent as much as $500 million on podcast deals including Gimlet Media, Anchor, Bill Simmons' The Ringer.
Article continues below advertisement
Podcast market keeps growing
Since the podcast market has been growing rapidly, Spotify wants to gain from its podcasts. The company ended the first quarter with over 1 million podcasts on its platform. In 2019, there were 700,000 podcast titles on the company's platform. According to the data from IAB, the US podcast advertising market will likely reach $1.0 billion in 2021 from $105.7 million in 2015. Apple (NASDAQ:AAPL) has been focusing on podcasts to reduce its dependence on iPhones. The iPhone business has been declining and took a hit amid COVID-19.
Spotify's revenues increase
Apart from podcasts, Spotify makes money through music subscriptions and advertising. In the first quarter, the company's revenues grew by 22%. The company had double-digit revenue growth despite a decline in advertising sales due to COVID-19. Meanwhile, the company had around 286 million users, including premium subscribers of 130 million, in the first quarter.