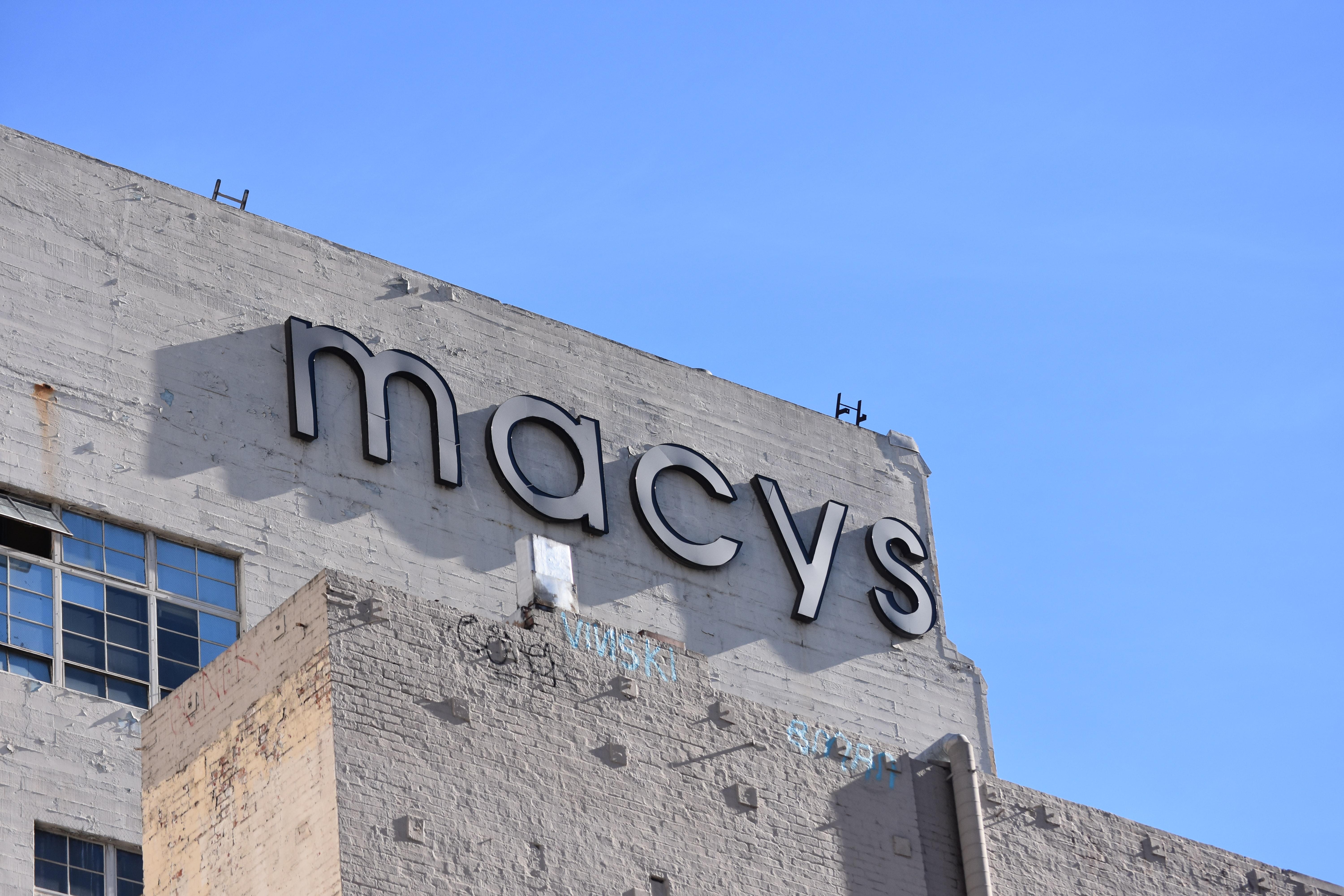 Macy's Preliminary Q1 Results: Good and Bad
By Sirisha Bhogaraju

Nov. 20 2020, Updated 3:13 p.m. ET
Macy's (NYSE:M) stock rose 4.0% as of 10:00 AM ET on June 9. The company said that it has experienced better-than-expected sales at reopened stores. The department store chain opened about 450 stores by June 1. The company also stated that it expects to exit the second quarter with a clean inventory position, which implies lower markdowns.
However, the stock was down 7.1% at the end of trading on Tuesday. Macy's road to recovery seems very tough like many other brick-and-mortar retailers.
On Tuesday, the company reported its preliminary results for the first quarter of fiscal 2020. Previously, Macy's disclosed its preliminary first-quarter metrics on May 21. The company's first-quarter results took a hit due to store closures amid the COVID-19 pandemic.
Article continues below advertisement
Macy's preliminary Q1 results
Macy's preliminary results indicated a 45.2% YoY (year-over-year) drop in the first-quarter sales to $3.02 billion. Earlier, the company predicted that its first-quarter sales would be between $3.0 billion and $3.03 billion.
The company closed its Macy's, Bloomingdale's, Bluemercury, Macy's Backstage, and other brand stores on March 17. The closure impacted the sales for the fiscal first quarter, which ended on May 2. The company saw a surge in its digital sales as customers followed social distancing and stay-at-home restrictions. However, digital sales growth wasn't enough to offset the loss of sales from Macy's extensive store network.
Macy's expects an adjusted loss per share of $2.03 in the first quarter of fiscal 2020 compared to an adjusted EPS of $0.44 in the first quarter of fiscal 2019. On a reported basis, the company expects a preliminary loss per share of $2.10 in the first quarter of fiscal 2020 compared to an EPS of $0.44 in the first quarter of fiscal 2019.
However, the company's preliminary EPS doesn't include the impact of goodwill and long-lived asset impairment charges. These charges will likely have a material impact on the first-quarter earnings. The company will likely release its first-quarter results on July 1.
Kohl's (NYSE:KSS) first-quarter sales fell 43.5% YoY to $2.16 billion. Temporary store closures more than offset a 24% growth in the company's digital sales in the first quarter.
Article continues below advertisement
Struggle continues
Macy's and its peers weren't performing well before COVID-19. Several traditional retailers, especially department store chains, have been under pressure due to pressure from online retailers like Amazon (NASDAQ:AMZN). Also, off-price retailers like TJX Companies (NYSE:TJX) and Ross Stores grabbed market share from department stores by offering attractive merchandise at deep discounts.
Mid-tier department store chain JCPenney filed for bankruptcy last month. COVID-19 has crushed several consumer discretionary companies. Customers have been spending more on essentials amid the pandemic.
Meanwhile, Macy's raised about $4.5 billion in new financing to maintain financial flexibility amid the pandemic. The company disclosed a new $3.15 billion asset-based credit agreement. The company also raised $1.3 billion from the sale of its 8.375% senior secured notes.
So far, Macy's stock has declined by 47.8% in 2020. Nordstrom (NYSE:JWN) and Kohl's (NYSE:KSS) have fallen by 48.1% and 47.4%, respectively, year-to-date. Despite investing heavily in online capabilities, department store chains have been struggling to thrive in a highly competitive environment. Weak store traffic impacts their top line. Also, high unemployment rates and challenging macro conditions make the situation worse for Macy's since it sells discretionary products.
Analysts expect more downside in Macy's stock. As of June 9, the 12-month average target price of $6.38 for the stock reflects a possible decline of about 28%. Right now, the future looks very gloomy for department stores.