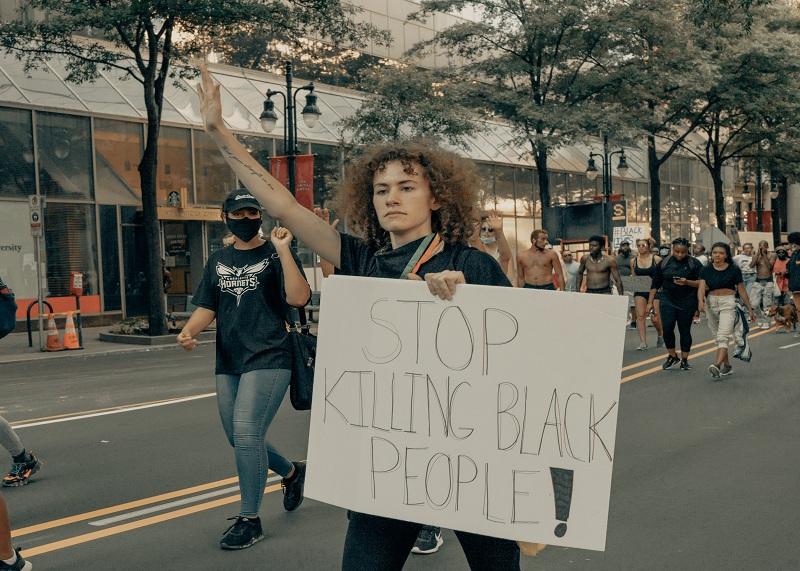 Facebook Fallout Due to George Floyd Killing and Trump Posts
By Ruchi Gupta

Sep. 4 2020, Updated 6:53 a.m. ET
George Floyd's killing has created a fresh headache for Facebook CEO Mark Zuckerberg and the company's executive team. Some Facebook (NASDAQ:FB) employees refused to work on Monday. They protested the company's content moderation decisions.
Article continues below advertisement
George Floyd and Facebook
Floyd, an unarmed black man, died at the hands of Minneapolis police last week. His controversial death sparked widespread protests across the US over the weekend.
Last week, President Trump made a series of social media posts on Twitter (NYSE:TWTR) and Facebook about Floyd's death and the resulting unrest. Some people thought that the posts incited violence and advanced racial discrimination. Twitter decided to slap President Trump's posts with warning labels. However, Facebook left the posts untouched, which led to internal and external criticism of the company's content moderation decisions.
Zuckerberg tried to justify the decision not to take action on President Trump's posts. The executive cited Facebook's idea of promoting freedom of speech. However, some employees staged a virtual walkout. Some employees posted critical comments about Zuckerberg and Facebook's content moderation on other social platforms.
Article continues below advertisement
Facebook could lose top talents
According to The New York Times, some Facebook employees threatened to resign due to how the company's handled President Trump's posts about Floyd's death. Facebook has been struggling to attract top talents due to its reputation. Losing more top talents due to Floyd's death could be a major blow to the company.
However, Facebook doesn't want to upset Republicans. Facebook and other social media platforms have faced criticism about being anti-conservative. Also, President Trump is a major Facebook political advertiser. In fact, Zuckerberg faced charges that he cut a deal with President Trump to boost his re-election campaign.
Therefore, Facebook's handling of Trump's controversial posts could increase the attacks on Zuckerberg's character.
Investors want Facebook stock amid the fallout
Despite the fallout from Floyd's killing, the investing world has stuck with Facebook.
Facebook shares rose more than 3.0% on Monday and closed at $231.91. Notably, the stock has gained 13% year-to-date and pulled up 70% from its pandemic lows in the first quarter.
The stock has rallied due to strong first-quarter earnings and hopes about economic reopening. Nearly all of the states have taken steps to reopen their economies and allow people to go back to work. The economic reopening could bring back advertising demand, which is Facebook's main revenue source.