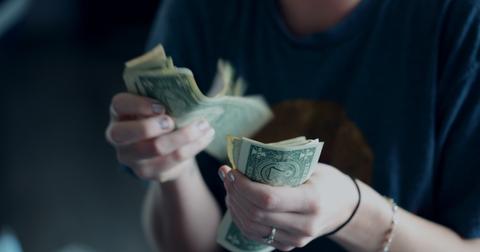 Dividend Investors Can Bet on These 2 Consumer Stocks
By Amit Singh

Updated
Amid the current uncertainty, investors should seek stocks that offer steady dividend income despite economic situations. Here are two consumer stocks that could keep boosting shareholders' returns through consistent dividend growth.
Article continues below advertisement
Procter & Gamble
Procter & Gamble (NYSE:PG) is the top stock when it comes to dividends. The consumer company is a dividend aristocrat, which implies it has raised its dividends for 25 consecutive years. To be accurate, Procter & Gamble has increased its dividends for 64 years in a row.
In April, Procter & Gamble increased its quarterly dividends by 6%. The company's consistent financial performance, premium innovation, and productivity savings enable it to generate strong cash flows and support dividend growth. Investors should note that the company has returned over $120 billion to its shareholders in the form of dividends and stock repurchases in the last ten years. Meanwhile, the stock remains on track to return $7.5 billion in the form of dividends in 2020.
The company continues to generate consistent organic growth and expand its margins. In the most recent quarter, Procter & Gamble's organic sales rose by 6%. Meanwhile, the adjusted gross and operating margins expanded by 120 basis points and 100 basis points, respectively.
Procter & Gamble's strong underlying sales, margin expansion, and consistent dividend growth make it a top investment for income-seeking investors. Procter & Gamble stock offers a decent forward yield of 2.7%.
Altria stock
Altria Group (NYSE:MO) is another stock that is known for its dividends. The stock is down about 18% year-to-date, which has driven its yields higher. Similar to Procter & Gamble, Altria is also a dividend aristocrat. The company has increased its dividends 54 times in the last 50 years.
Despite challenges, Altria continues to post impressive financials, which helps boost investors' returns. Altria's adjusted EPS has grown at a CAGR of 10.7% from 2015 to 2019. Meanwhile, the company paid $25 billion in dividends during the same period. Last year, Altria announced a 5% hike in its quarterly dividends.
Investors should note that Altria could continue to benefit from higher net price realizations, which would drive its sales and profitability. The high cash generative business continues to support growth in Altria's dividends.
With an attractive dividend yield of 8.4%, Altria stock remains a top dividend pick.