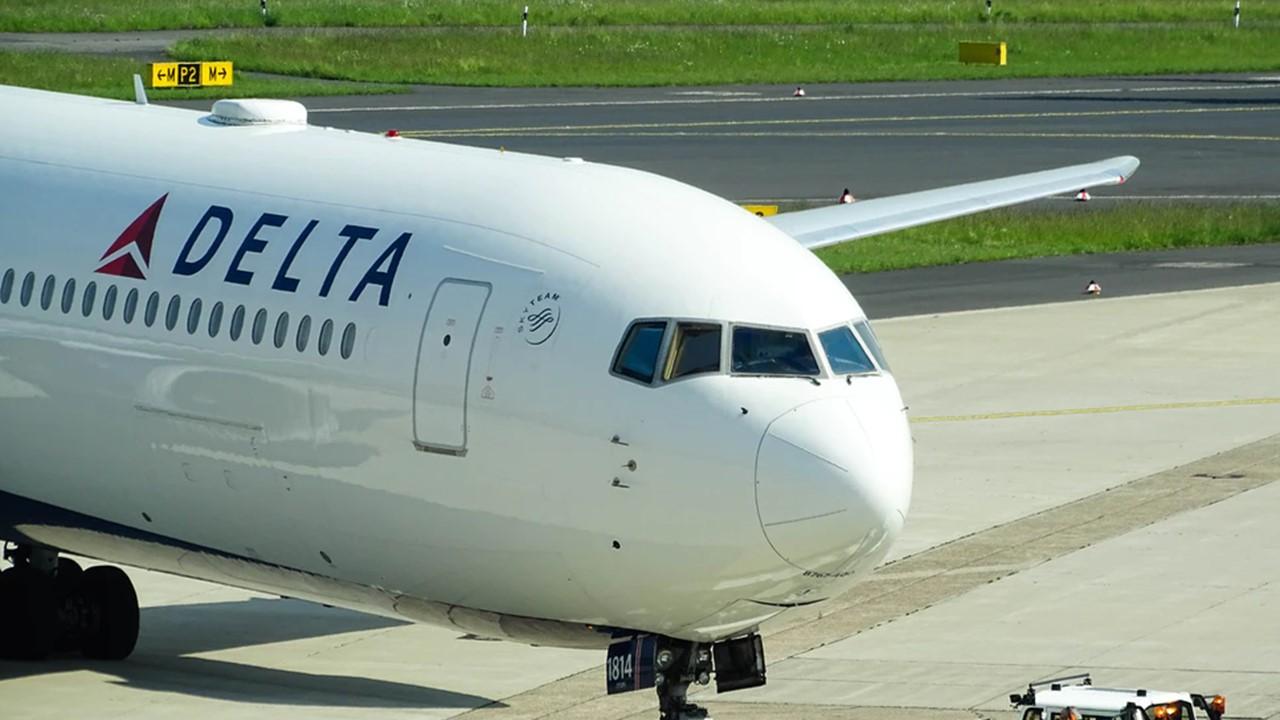 Delta Air Lines Warns Pilots about Possible Furloughs
By Sushree Mohanty

Jun. 29 2020, Updated 11:44 a.m. ET
Delta Air Lines (NYSE:DAL), like most airline companies in the US, has been impacted by the COVID-19 pandemic. The air travel demand declined due to the pandemic, which put the airlines in a cash crunch. However, the airlines have been dealing with the crisis in their own ways. They have been cutting costs, reducing their workforce, and implementing other strategies. Delta Air Lines also warned pilots about possible furloughs in the coming months.
Article continues below advertisement
Delta Air Lines warns pilots of potential furloughs
A CNBC article stated that Delta Air Lines notified its pilots about a potential furlough. Airlines plan to send notices under the Worker Adjustment and Retraining Notification Act. Delta will send out a letter to more than 2,500 pilots next week about possible furloughs. Airlines and the labor union, which consists of 14,000 pilots, determined that early retirement options could help companies reduce their headcount. However, the airlines also believe that early retirements alone won't be enough to avoid pilot furloughs. International travel has stopped and the recent uptick in domestic demand isn't enough yet for the airlines to make profits.
Therefore, the airlines had to take this decision. Delta's senior vice president of flight operations, John Laughter, said, "In an effort to best prepare our pilots, we will send notices to 2,558 pilots as required by the Worker Adjustment and Retraining Notification Act (the "WARN Act") next week to let them know of a possible furlough."
Management stated that pilots can apply for the voluntary early retirement program by early July. Around 7,900 pilots are eligible. If their retirement gets accepted, they will be informed by August 4.
Article continues below advertisement
The struggle continues
Delta CEO Ed Bastian estimates that air travel conditions won't return to normal for two years. The pilots who opt for voluntary retirements will be paid for 58 hours a month until they reach the age of 65 or for 36 months, whichever is earlier. They will also geta additional benefits including two years of health insurance premiums and a year of travel benefits.
In April, Delta announced a company-wide hiring freeze and voluntary leave options. The financial aid specifies that airlines can't furlough or layoff employees through September 30. As part of the financial aid under the CARES Act, Delta Air Lines secured $3 billion under its existing revolving credit facilities. The company also entered into another $2.6 billion secured credit facility. In total, the airline secured $5.4 billion as part of the aid. However, the total amount includes $1.6 billion as a ten-year loan that will allow U.S. Treasury warrants to purchase 1% of Delta stock over the next five years. The remaining amount, around $3.8 billion, was a grant to help cover employees' salaries.
Airlines' stocks are seeing a bad year
Along with Delta Air Lines, Alaska Air (NYSE:ALK) also announced plans to cut 3,000 jobs next year to recover from the pandemic losses. Meanwhile, United Airlines (NYSE:UAL) had to undergo some aggressive capacity reductions during the first quarter. American Airlines (NASDAQ:AAL) and Southwest Airlines (NYSE:LUV) seem to be in slightly better positions due to their strong balance sheets. American Airlines plans to burn zero cash by the end of 2020. Meanwhile, Jim Cramer favors Southwest over other airlines. JetBlue Airways has been making growth strategies amid the pandemic. To learn more, read JetBlue Airways Announces Growth Plans amid COVID-19 Crisis.
However, the problems likely won't end any sooner for these stocks. Most of them have taken financial aid partly as loans, which can only be repaid if they earn profits. The demand will need to increase and airlines must run at full capacity. Airlines stocks have seen a double-digit decline this year. Year-to-date, Delta has fallen by 54%. United, American, JetBlue, and Southwest have declined by 62.6%, 56.8%, 44.9%, and 40.7%, respectively.