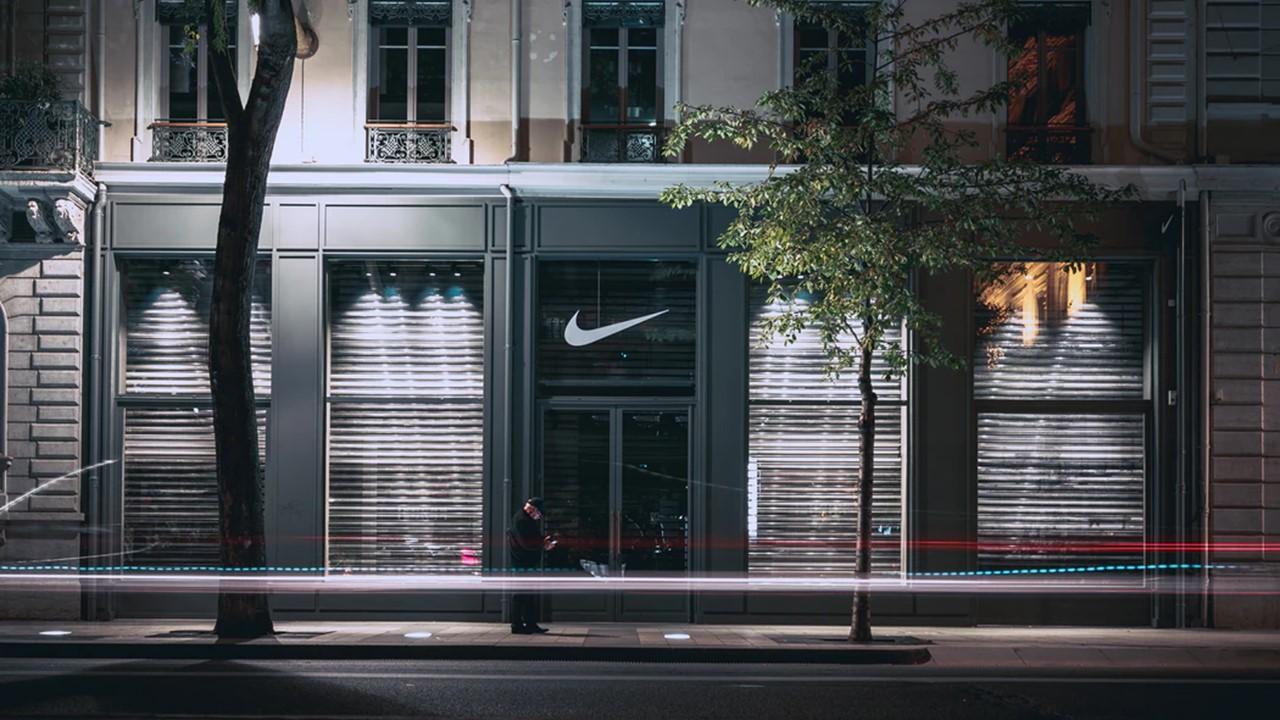 COVID-19 Drags Nike into a Loss in Q4, Stock Falls
By Sirisha Bhogaraju

Jun. 26 2020, Updated 12:53 p.m. ET
Footwear and apparel giant Nike (NYSE:NKE) slipped into a loss in the fourth quarter of fiscal 2020. COVID-19 led to temporary store closures, which had a major impact on the company's sales and profitability.
Nike reported a loss per share of $0.51 in fiscal 2020 fourth quarter, which ended on May 31. The company delivered an EPS of $0.62 in the fourth quarter of fiscal 2019. Analysts expected the company to report an adjusted EPS of $0.07. Nike stock fell 5.6% as of 11:12 AM ET following the company's unexpected fourth-quarter loss. A significant decline in sales and lower gross margin hurt the company's earnings.
Article continues below advertisement
The company's gross margin declined to 37.3% in the fourth quarter of fiscal 2020 compared to 45.5% in the fourth quarter of fiscal 2019. Higher product costs and a rise in inventory obsolescence reserves hurt Nike's gross margin. The deleverage in supply chain fixed costs on lower wholesale shipments also impacted the gross margin.
Nike's Q4 revenue fell 38%
Nike's revenue declined 38% YoY (year-over-year) to $6.31 billion in the fourth quarter. The revenue lagged analysts' estimate of $7.32 billion. Owned and partner stores in North America, EMEA (Europe, Middle East and Africa), and APLA (Asia-Pacific and Latin America) were shut down due to the COVID-19 outbreak. Notably, 90% of the company's owned stores outside of Greater China and South Korea shut down temporarily for about eight weeks in the fiscal fourth quarter.
Article continues below advertisement
Meanwhile, the company experienced robust growth in its digital sales. Customers followed social distancing and stay-at-home restrictions. Nike's digital sales grew 75% YoY in the fourth quarter. Excluding the impact of currency fluctuations, the company's digital sales rose by 79%. Digital sales accounted for 30% of the total revenue. Lululemon (NASDAQ:LULU) reported a 68% rise in its first-quarter e-commerce sales earlier this month.
Excluding the currency impact, the Nike brand's Greater China revenue increased by 1% in the fourth quarter. The revenue from the Nike brand from North America, EMEA, and APLA fell by 46%, 44%, and 39%, respectively.
Overall, Nike's revenue fell 4.4% to $37.4 billion in fiscal 2020. The decline reflects the impact of COVID-19 on the company's fourth-quarter performance. The company's fiscal 2020 EPS declined by about 36% to $1.60.
Changing dynamics
Nike has reopened about 85% of its owned stores in North America, 90% in EMEA, and 65% in APLA. Most Nike-owned stores are open in Greater China.
Nike and other retailers have taken into account the transformation in consumer behavior due to the COVID-19 pandemic. They have been enhancing their digital presence due to a surge in online shopping amid the pandemic. In the fourth-quarter conference call, Nike stated that its digital sales grew by triple digits in May despite gradually opening physical stores. The company's digital sales growth momentum has continued in June. The digital growth has accelerated even more in certain markets.
Earlier, Nike set a goal to achieve 30% digital penetration by fiscal 2023. The company expects to reach this goal by next year due to the shift to online shopping. The company expects 50% digital penetration. Nike also expressed its intension to open 150–200 smaller footprint digitally-enabled stores in North America and EMEA.
With the rise in COVID-19 cases, businesses have struggled to forecast financial metrics. Nike expects a sequential quarterly improvement in its fiscal 2021 revenue. For fiscal 2021, the company expects its revenue to be flat or up compared to fiscal 2019.